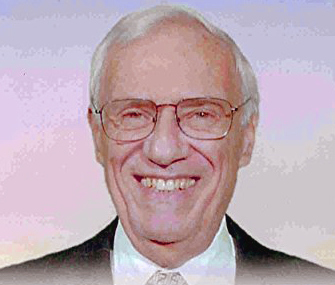 Gerald Eskenazi, '59, the acclaimed sportswriter who had a distinguished 47-year career at The New York Times and has authored 16 books, is among the honorees at The City College of New York's Alumni Varsity Association's 52nd Annual Hall of Fame Reunion Dinner on May 24.  
Eskenazi, who generated more than 8,000 bylines at the Times, will receive the Mark Asa Abbott Award at The National Arts Club in Manhattan for   service to the AVA.
Victor Calise, commissioner, New York City Mayor's Office for People with Disabilities, will receive the AVA's New York Sports Legend.
AVA Hall of Fame inductees are:
Dzindzi Asamoah-Wade, '14 women's soccer;
 
Dan Papachristos, '75, (posthumously) men's ice hockey;
 
Dalliana Toussaint, '14, women's volleyball;
 
Lazaro Valdes, '79, men's track and field;
 
Jessica Wang, '12, women's fencing; and
 
Jeffrey Williams, men's ice hockey.
Williams was an All-star defenseman on the CCNY varsity hockey team between 1971 and 1974. He later finished college at Hunter.
For more information or to attend the Hall of Fame Reunion Dinner, please contact the event coordinator Nina Ferrell at: nferrell@ccnyalumni.org. The Alumni Varsity Association is an affiliate of the Alumni Association of The City College of New York.
About The City College of New York
Since 1847, The City College of New York has provided a high quality and affordable education to generations of New Yorkers in a wide variety of disciplines. Today The Chronicle of Higher Education ranks CCNY #2 among public colleges with the greatest success in ensuring the social mobility of our student body; at the same time the Center for world University Rankings places it in the top 1.2% of universities worldwide in terms of academic excellence. More than 16,000 students pursue undergraduate and graduate degrees in eight professional schools and divisions, driven by significant funded research, creativity and scholarship. CCNY is as diverse, dynamic and visionary as New York City itself.  View CCNY Media Kit.