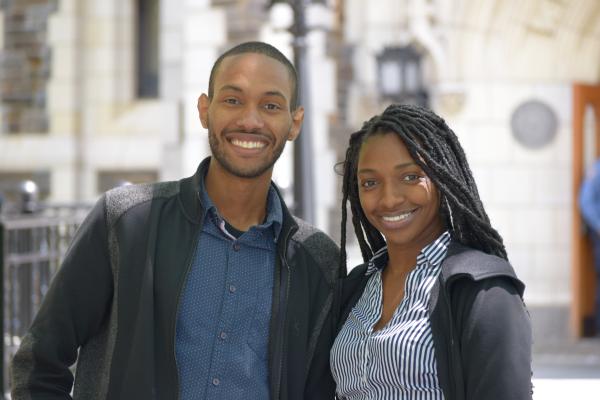 Gilman scholars Rafael Arias and Jasmine Jones.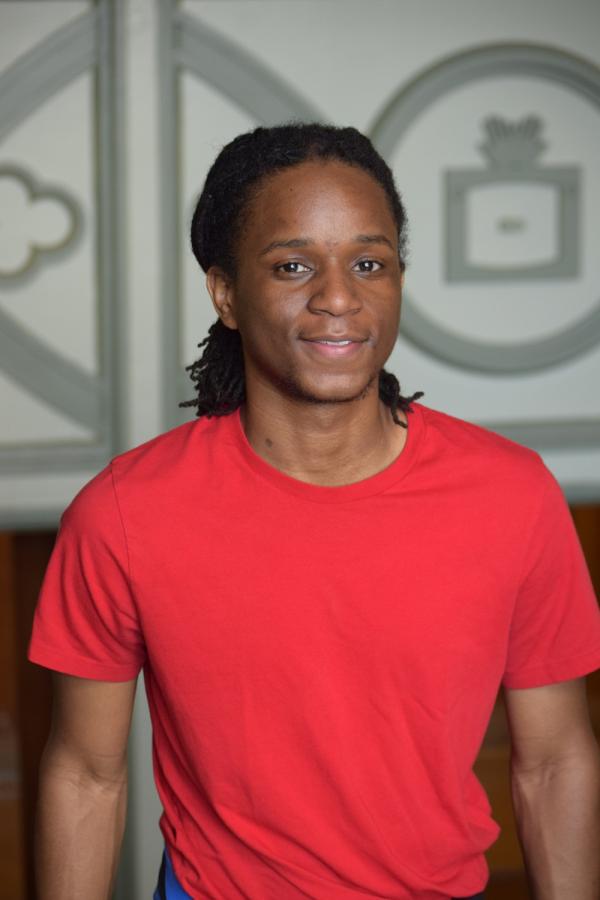 CCNY student Jeron Randolph is Gilman scholar.
Six City College students have been selected for the prestigious Benjamin A. Gilman International Scholarship, a grant program that enables students of limited financial means to study or intern abroad, gaining skills critical to national security and economic competitiveness. Administered by the U.S. Department of State, the Gilman Scholarship program is open to U.S. citizen undergraduate students who are receiving Federal Pell Grant funding at a two-year or four-year college or university.
Rafael Arias, currently a senior majoring in Environmental Engineering and on track to graduate in December 2019, will be studying ecology conservation at Nelson Mandela University, in Port Elizabeth, South Africa. "The Gilman opens doors for me to reach my goal of becoming an ecologist. It gives me the chance to learn in a place known for its biodiversity, where I can also serve its community."
Jasmine Jones, a junior, majoring in International Studies with a concentration in Culture and Communications and minor in Anthropology, will also study at Mandela University. 
Jeron Randolph, born and raised in the Bronx, is a junior majoring in English with a focus in Creative Writing. He will attend London's University of Roehampton, taking a course in classical mythology. Of the award, he said, "Gilman is a chance to fully embrace opportunity without financial worry. I look forward to expanding my mind as well as my pool of resources."
Other recipients are Jessica Guzman, who will also study in London; Maria Zea, who is headed for South Africa; and Kristel Velez, who will do her scholarly work in Japan.
About The City College of New York
Since 1847, The City College of New York has provided a high quality and affordable education to generations of New Yorkers in a wide variety of disciplines. CCNY embraces its role at the forefront of social change. It is ranked #1 by The Chronicle of Higher Education out of 369 selective public colleges in the United States on the overall mobility index. This measure reflects both access and outcomes, representing the likelihood that a student at CCNY can move up two or more income quintiles. In addition, the Center for world University Rankings places CCNY in the top 1.2% of universities worldwide in terms of academic excellence. More than 16,000 students pursue undergraduate and graduate degrees in eight professional schools and divisions, driven by significant funded research, creativity and scholarship. CCNY is as diverse, dynamic and visionary as New York City itself. View CCNY Media Kit.