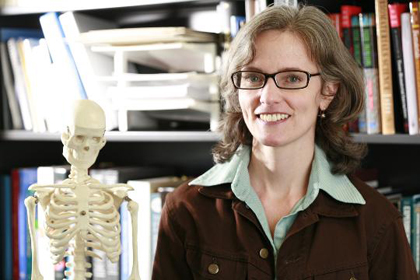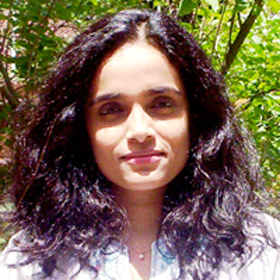 Associate Professor of Biomedical Engineering Susannah Fritton of the Grove School of Engineering and Associate Professor of Biology Anuradha Janakiraman of the Division of Science are the first recipients of the Harvey L. Karp '49 Discovery Award in the Sciences.
The new Award provides $50,000 in seed funding for novel and high-risk research by mid-career faculty in the Division of Science and the biomedical sciences at the Sophie Davis School of Biomedical Education and the Grove School of Engineering. The ability to pursue new research afforded by this funding may lead to future funding opportunities from federal agencies or foundations.
Fritton is currently engaged in a developmental project to demonstrate the effectiveness of mild physical exercise in increasing drug delivery to the bone tumors of cancer patients whose diseases have metastasized. Working with an orthopedic surgeon and oncologist at Memorial Sloan-Kettering Cancer Center, this pre-clinical model aims to decrease the amount of drugs taken by these patients, lessening the drugs' side effects.
Work in the Janakiraman laboratory examines the molecular strategies employed by the model bacterium E. coli to maintain cell membrane integrity under environmental stress, an important fundamental problem for unicellular organisms. The research is expected to extend understanding of bacterial membrane biology and bacterial survival and growth. Further, the study is likely to have important implications in bacterial pathogenesis and multidrug resistance.
About The City College of New York
Since 1847, The City College of New York has provided low-cost, high-quality education for New Yorkers in a wide variety of disciplines. More than 16,000 students pursue undergraduate and graduate degrees in: the College of Liberal Arts and Sciences; the Bernard and Anne Spitzer School of Architecture; the School of Education; the Grove School of Engineering; the Sophie Davis School of Biomedical Education, and the Colin Powell School for Civic and Global Leadership. U.S. News, Princeton Review and Forbes all rank City College among the best colleges and universities in the United States.