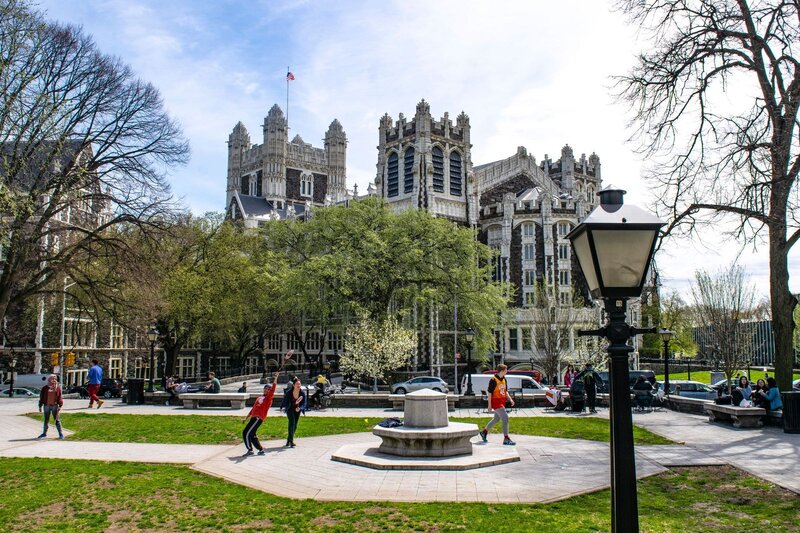 Campus diversity earns CCNY a top spot on the latest Wall Street Journal/Times Higher Education Best College Rankings.
Scoring high on campus diversity, The City College of New York places eighth out of the top 797 schools nationally for Environment in the 2021 Wall Street Journal/Times Higher Education Best College Rankings. The category reflects four elements that are fortes for an institution with a student body representing more than 150 nationalities.
Following is a breakdown of the WSJ/THE Environment scoring for CCNY.  
Student diversity, 94.5 points;
Faculty diversity, 92.9;
Student inclusion, 91.6;
International students, 59.7.
CCNY placed in the first decile for Environment and #8 nationally. In other pillars, CCNY scored 75.5 points for Engagement. 

Overall, City College was ranked #88 out of 257 institutions in the Northeast region and joint 229 out of 797 schools nationwide. Click here to read the methodology.

About the Rankings
The Wall Street Journal/Times Higher Education College Rankings is a pioneering ranking of U.S. colleges and universities that puts student success and learning – based on 100,000 current student voices – at its heart. Developed in partnership with US experts and universities, the ranking captures four key areas of performance: the resources available to support education at an institution, the ability of degree programs and teaching to stimulate learning; the diversity and inclusiveness of a college environment, and the propensity of an institution to contribute to students' success.

About the City College of New York
Since 1847, The City College of New York has provided a high-quality and affordable education to generations of New Yorkers in a wide variety of disciplines. CCNY embraces its position at the forefront of social change. It is ranked #1 by the Harvard-based Opportunity Insights out of 369 selective public colleges in the United States on the overall mobility index. This measure reflects both access and outcomes, representing the likelihood that a student at CCNY can move up two or more income quintiles. In addition, the Center for World University Rankings places CCNY in the top 1.8% of universities worldwide in terms of academic excellence. Labor analytics firm Emsi puts at $1.9 billion CCNY's annual economic impact on the regional economy (5 boroughs and 5 adjacent counties) and quantifies the "for dollar" return on investment to students, taxpayers and society. At City College, more than 16,000 students pursue undergraduate and graduate degrees in eight schools and divisions, driven by significant funded research, creativity and scholarship. CCNY is as diverse, dynamic and visionary as New York City itself. View CCNY Media Kit.