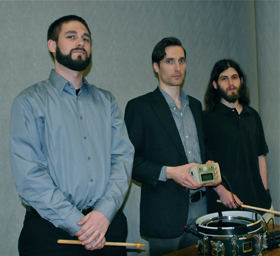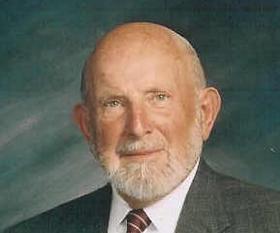 The City College of New York announced today that the Moxie Foundation is giving the College $750,000 to expand the Zahn Innovation Center (Zahn Center) at CCNY to incorporate social entrepreneurship.
"The gift from the Moxie Foundation and Irwin Zahn will greatly expand the Zahn Center and support a new strategic direction that empowers our students and faculty to take their ideas for addressing critical societal needs and put them into action," said City College President Lisa S. Coico. "The Zahn Innovation Center will serve as the launching pad for new organizations, created by people from City College, that focus on everything from improving living standards to protecting endangered species to eradicating diseases."
"We envision a culture of social entrepreneurship at City College of New York. We envision students, faculty and staff engaging in wide-scale programs that address critical social and environmental challenges worldwide," said Irwin Zahn, chair of the Moxie Foundation and a member of the CCNY Class of 1948. "The CCNY community will combine innovation, resourcefulness, education and opportunity to transform systems and practices that are the root causes of poverty, environmental deterioration, and lack of human dignity."
With the gift, the Zahn Center will establish a new competition, the Zahn Social Innovation Prize. Teams will compete in three tracks, including social innovation and social entrepreneurship, for first prize awards of $10,000. The Zahn Center also sponsors the Zahn Prize for Excellence in Entrepreneurship, which was won this year by Deadbeat Drums, a team of three Grove School seniors that designed an electronic system to teach drumming, connected to an online progress-tracking and analysis tool.
Social entrepreneurship is a process of coming up with innovative solutions to address pressing social needs. Unlike business entrepreneurs, who are focused on profitability and return on investment, social entrepreneurs measure their effectiveness through the positive impact they have on society. Examples of social entrepreneurship can be found in the for-profit and not-for-profit sectors as well as faith-based organizations and educational institutions.
The Zahn Center was launched in 2012 with a prior gift from the Foundation plus a grant from the Office of Manhattan Borough President Scott Stringer and currently supports nearly 20 City College and community-based teams. Both the new and earlier gifts were given to The City College Fund.
Irwin Zahn is founder and former CEO of Autosplice, a multinational, custom electronic interconnect solutions provider. He started his business in New York and operated it here for 36 years before moving to San Diego in 1990. The company, which he sold in 2011, competes in the global industrial, consumer, transportation, medical, automotive, and telecom markets and has facilities in eight countries around the world besides the United States. Mr. Zahn established the Moxie Foundation, which is dedicated to his philanthropic interests in education and health, after selling the business.
About the Zahn Innovation Center
The Zahn Innovation Center is a startup incubator for technology-enabled companies, with a focus on hardware startups. The resources of the center are focused on helping these startups address the unique challenges associated with prototype development, product design and manufacturing. Additionally it provides mentorship, business acumen and community connections for its companies. The Zahn Center is situated at The City College of New York campus, and aims to support entrepreneurs from the New York City community at large as well as City College's faculty, staff and student entrepreneurs as they transform their ideas into startup companies.
About the Moxie Foundation
The Moxie Foundation is dedicated to enriching and empowering individuals and communities by advancing educational achievement and entrepreneurial success, personal health and the environment. It is based in San Diego.
About The City College Fund
The City College Fund is a tax-exempt 501c(3) non-profit fundraising organization, established in 1946 to support The City College of New York in its mission to provide access and excellence in higher education, particularly to students who might not otherwise be able to afford to go to college. Gifts to The City College Fund directly benefit City College's extraordinary students, renowned faculty, innovative programs and schools.
About The City College of New York
Since 1847, The City College of New York has provided low-cost, high-quality education for New Yorkers in a wide variety of disciplines. More than 16,000 students pursue undergraduate and graduate degrees in the College of Liberal Arts and Sciences; the Bernard and Anne Spitzer School of Architecture; the School of Education; the Grove School of Engineering; the Sophie Davis School of Biomedical Education; and the Colin L. Powell School for Civic and Global Leadership.  
Set on a striking, 35-acre hilltop campus in upper Manhattan, CCNY has produced more Nobel laureates than any other public institution in the United States. The College has been touted as one of America's Top Colleges by Forbes, one of the Best Colleges in the United States as well as one of the Best Value Colleges by the Princeton Review, and ranks among U.S. News' top regional universities.