Tarendra Lakhankar
Research Scientist
Adjunct Professor
Additional Departments/Affiliated Programs
Areas of Expertise/Research
Data Science
Field Campaigns
Remote Sensing and GIS
Statistics
Urban Extremes and Social Vulnerability
Weather Stations Networking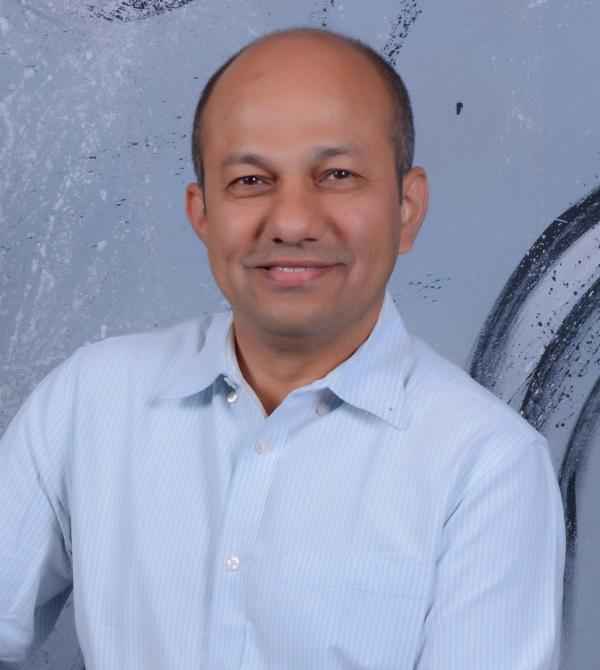 Tarendra Lakhankar
Profile
Scientific Research:
Dr. Lakhankar designed and led three major field campaign sites, helped several PhD and MS students' research within City College of New York, NY. These sites include, Snow-SAFE, Caribou, ME, Soil moisture field campaign (CUNY-SMART at Millbrook, NY and PR-SMART at Puerto Rico). In 2017, he designed, executed, and made operational NYC Citywide field campaigns using 20 weather station installed at NYC public schools, NYCHA properties, and Botanical gardens, Library and community colleges for research and education outreach within the NY City called NYC-urban HydroMet Testbed. These weather stations sites can help to find solution to urban climate crisis (flood and heatwave). 
Education and Training:
Dr. Lakhankar is extremely passionate and dedicated mentor to the CESSRST and CCNY students, particularly those who are underserved, underrepresented and first-generation college students in the STEM fields.  
Teaching:

NYCDOE Title II MSP grant:

taught 3-credit (GLOBE) courses on Earth System Science to engage NYC teachers at CCNY in collaboration with NYC Department of Education. 

Taught various courses at City College including Introduction to Satellite Remote Sensing and Imaging (ENGR 30100), Introduction to Geographic Information Systems (ENGR 59910), Environmental Systems Science (SCIE 4104E), and GIS in Water Resources and Environmental Engineering (CE G0800). 

Advised several independent studies by ESE students. He also developed and taught Center-Wide Core Competency Modules Data Science and Data Visualization that is one of requirement for NOAA's funded Program.

Summer Program for College and High School Students:

Each summer since 2008, Dr. Lakhankar engaged in organizing NYC wide end of summer research activities aimed UG and HS interns who spend 7-8 weeks on CCNY campus each summer, he has mentored several summer interns over the years, particularly from the underrepresented minority community.

Engaged with teaching and mentoring HIRES (Grade 9 through 12) interns during summer 2014- present).  

International Projects:

Dr Lakhankar worked on various international projects funded by federal agencies like USAID, and NASA to provide training and workshops for international participants from Southeast Asian Countries like India, Pakistan, Nepal, and Bangladesh in the field of Remote Sensing and GIS.

CUNY Press Release