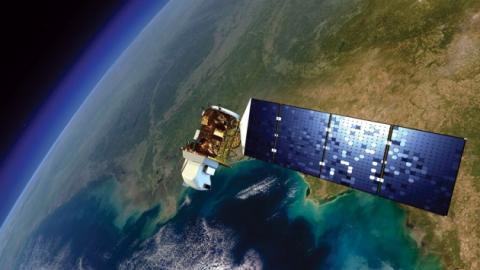 WELCOME
from the ESE Program Director Prof. Marco J. Castaldi
Please see representing video about us (https://drive.google.com/file/d/1d5h85clvwiVpFkjaPvKE_YmzB3gnleOh/view)
ESE Program together with Earth Engineering Center co-hosted the conference Rethinking the Way We Manage, Repurpose Waste (https://www.waste360.com/recycling/rethinking-way-we-manage-repurpose-w…)
Human activity is increasingly perturbing our fragile environment by depleting our natural resources, destroying ecosystems and accelerating climate change.  A sustainable planet requires engineers and scientists to understand the impact of their decisions on built and natural systems.
ESE faculty are involved in cutting-edge research with government agencies like NOAA and NASA and industry leaders such as Raytheon and Lockheed Martin. Research activities are real-world goal oriented in fields such as air pollution, water quality, soil moisture assessment, vegetation health and many more environmental fields.
Students in this program can pursue the Bachelor of Engineering degree in Earth System Science and Environmental Engineering; the Bachelor of Science degree in Environmental Earth System Science; the Master of Science and Professional Science Master in Earth Systems and Environmental Engineering.
Quick Links
Marco J. Castaldi, ESE Director, Professor of Chemical Engineering has secured a $1 million grant from one of the Advanced Research Projects Agency-Energy's (ARPA-E) newest programs, Waste in X (WiX) that works to advance the improvement of the physical or chemical properties of residues produced from the thermal conversion of Municipal Solid Waste (MSW) into valuable products.​
URGENT: https://ccny.dreamkeepers.org/
The Emergency Grant provides assistance to students at risk of dropping out of college due to unexpected financial emergencies. The Emergency Grant assistance was created to help students stay in college and meet their educational goals, ultimately, securing a better financial future.
Advising for the Summer &Fall 2020 starts in March. Check your e-mail for details.
ESE Director
Prof. Marco Castaldi was featured on broadcast Wednesday, July 31, 2019 at 3pm to WHCR-90.3FM to From City to the World, hosted by CCNY President Vince Boudreau, discussing sustainability and waste management.To listen to or watch From City to the World tune https://soundcloud.com/whcrnews/from-city-to-the-world-waste-management… .
ESE students
Marjorie V., Lucy P., Michael H., Courtni H., Jennifer D. were awarded the Colin Powell Climate Policy Fellow
Sardar Kh. and Caroline Sch. were awarded Colin Powell Fellowship
Koffi Ap. was awarded NOAA EPP fellowship
Kenneth Ar., Jennifer D., Aye Ph., Kiara R., Erin W., Caroline Sh., Alejandra R., Mohamed L., Adrian P., Dilchand N., Ishrat Ja., Eder H., Equisha G., Ysabel B., César H., Fausto T., Jessica Ch., Siena D., Stefanos S., Victor D., Stephany P., Cassandra C. were awarded NOAA CREST fellowship
ESE senior
Rafael Arias was awarded prestigious Benjamin A. Gilman International Scholarship, a grant program that enables students of limited financial means to study or intern abroad, gaining skills critical to national security and economic competitiveness https://www.ccny.cuny.edu/news/travel-awaits-six-ccny-gilman-scholars
ADVISING for Spring 2020 started!
Please join us with congratulations
to ESE alumna Agata Bugala with the NYWEA award
New publication 
Role of plastics in decoupling municipal solid waste and economic growth in the U.S.
Mark Campmier
was named the Great Grad 2018
NEW FINDINGS
plastic waste can be converted into energy and fuels
NEW FELLOWSHIPS
Lawrence Vulis (NASA ESSF) and Stanley Ko (NSF GRFP)
NEW COURSE  
ENGR I9500 Professional Seminar and Special Topics in Earth Systems & Environmental Engineering
Seminar series given by: The Earth Engineering Center at City College of New York (EEC|CCNY), See syllabus here
---
Safat Chowdhury 
was named the Great Grad 2017
---
ESE led Interdisciplinary Team Wins First Prize from EPA
How can stormwater runoff be effectively managed while benefiting the campus community and environment? In designing a solution, CCNY students won first prize for their innovative green infrastructure project in the EPA 2017 Campus RainWorks Challenge. 
Please congratulate Lawrence, Agata and Alexander!
https://www.ccny.cuny.edu/news/city-college-team-scoops-epa-rainworks-c…
---
Program Director
Prof. Marco J. Castaldi
Steinman Hall Room 307
160 Convent Avenue
New York, NY  10031
p:  212.650.6679
Program Administrator
Dr. Liubov Kreminska
Steinman Hall Room 421
160 Convent Avenue
New York, NY 10031
p: 248.907.0249‬ and 212.650.8299