Yaari Felber-Seligman
Assistant Professor
(they/them/theirs)
Additional Departments/Affiliated Programs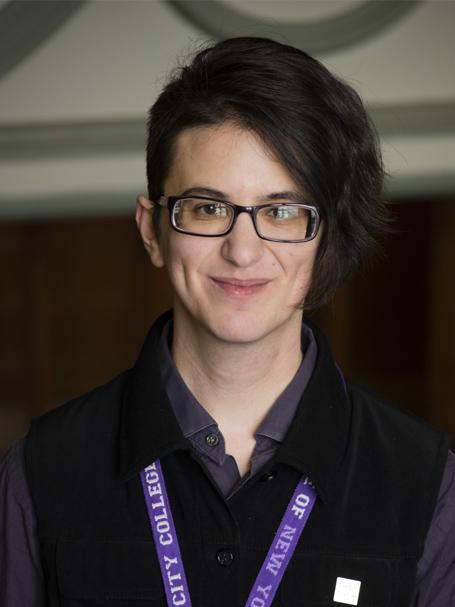 Yaari Felber-Seligman
Profile
Professor Felber-Seligman (pronouns: they/them) specializes in the history of pre-1700s eastern Africa, comparative world, and LGBTQ history. Felber-Seligman is particularly interested in the use of non-documentary sources, comparative trade history, African encounters with others, Africa's contributions to world history, gender studies, and LGBTQ+ history.
Felber-Seligman is presently revising a book manuscript provisionally titled, Crafting New Economies: Inland Trade in Central East Africa, ca. 1st-17th Centuries. This book traces the broad cultural and economic history of inland East Africans in an area called Rufiji Ruvuma from early in the first millennium to the 1600s CE. Here inland African livelihoods and material interests helped create and sustain an enduring mosaic of trade networks that began in the late first millennium CE and continued during the eras of Swahili hegemony and through the turbulent Portuguese arrival in the sixteenth century. Felber-Seligman's use of non-documentary sources, particularly historical linguistics, makes possible this long-term history of a region that is not described in documentary records before the 1600s. They received a 2019 National Endowment of the Humanities Award for Faculty for this project and will be away from teaching to complete the book during the upcoming academic year of fall 2020-spring 2021. Their next planned project will explore pre-1800s African ideas about gender diversity and fluidity.
Professor Felber-Seligman received their Ph.D from Northwestern University in 2014. A Fulbright Hays Doctoral Dissertation Award (2010-2011) supported their doctoral research in Tanzania. Before joining CCNY, they were a Mellon Sawyer Postdoctoral Fellow with the World Studies Interdisciplinary Project at the University of Massachusetts Amherst in 2015-2016 and a visiting assistant professor of African History at Allegheny College in 2014-2015. Felber-Seligman has published articles in History in Africa, the International Journal of African Historical Studies, and African Arts.
Education
B.A. University of Pennsylvania
M.A., Ph.D. Northwestern University
Research Interests
Africa before 1700, East Africa, the Indian Ocean World, comparative trade, material culture and fashion, non-documentary research methodologies, World History, Gender Studies, and LGBTQ+ history.
Courses Taught
Undergraduate 
Historian's Craft
Africa Before 1500
Africa & the Modern World
History without Documents
History of South Africa
LGBTQ World History
Graduate
New Directions in World History
Africa, Public History, and Museums
Publications
"Painting in Turbulent Times: House Wall Art, Culture, and Commentary in Colonial East Africa." African Arts 53, no. 2 (Summer 2020): 54-65.
[Articles below were published under my former legal name]
"Lip Ornaments and the Domestication of Trade Goods: Fashion in Sixteenth and Seventeenth Century Central East Africa." History in Africa 42 (June 2015): 357-373.
"Wealth Not by Any Other Name: Inland African Material Aesthetics in Expanding Commercial Times, c.16th-20th Centuries." International Journal of African Historical Studies 48, no. 3 (2015): 449-469.
with Charlotte Walker-Said. "Wealth in Pluralities: Intersections of Money, Gender, and Multiple Values across African Societies." International Journal of African Historical Studies 48, no. 3 (2015): 387-392.