CCNY Abroad Programs- Amsterdam
Study Abroad Programs at City College
CCNY Abroad Programs- Amsterdam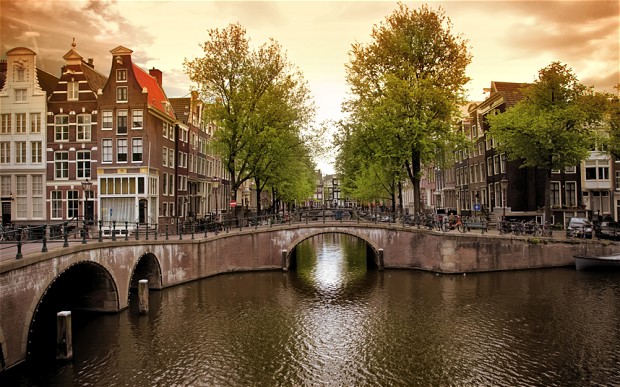 Summer 2015
Dates: July 4th - July 17th, 2015
Credits: 3 - 6
Click here to download the flyer.
The Amsterdam Summer School offers courses in a wide range of disciplines. The courses are taught by excellent academics, all connected to VU University Amsterdam. Participating in the Amsterdam Summer School will give you a great opportunity to further develop your academic career. You will study together with a diverse group of peers, while spending time in an academically inspiring and cultural environment. The Amsterdam Summer School offers courses in two consecutive blocks, from July 4th to July 17th and another from July 18th to July 31st. Students can combine two courses for a four-week program. Most courses will include an excursion to a museum or institute, such as the Anne Frank House and the International Criminal Court.
Session 1 (2 weeks)
Dates: July 18th - July 31st, 2015
Credits: 3 
Session 2 (2 weeks)
Important Dates (mandatory meetings):
- Interview with Study Abroad: April 27th - May 1st, 2015
- Pre-Departure Orientation: Monday, May 18th at 5pm
- Deadline for payment of Program costs and CUNY - Tuition: TBA
- Deadline for all Application Materials: May 15th, 2015 (Extended deadline)
Costs
Application Fee: $300.00
CUNY Tuition: 3 - 6 Credits
*Program Cost: $1,100 - $1,300.00
Airfare: $900.00 (Estimated)
*Program cost includes airport pick-up service, furnished accommodation, orientation program, on-site support, 24/7 emergency assistance and a certificate after completion of course. Meals and airfare are not included.