SPRING 2022 PRODUCTIONS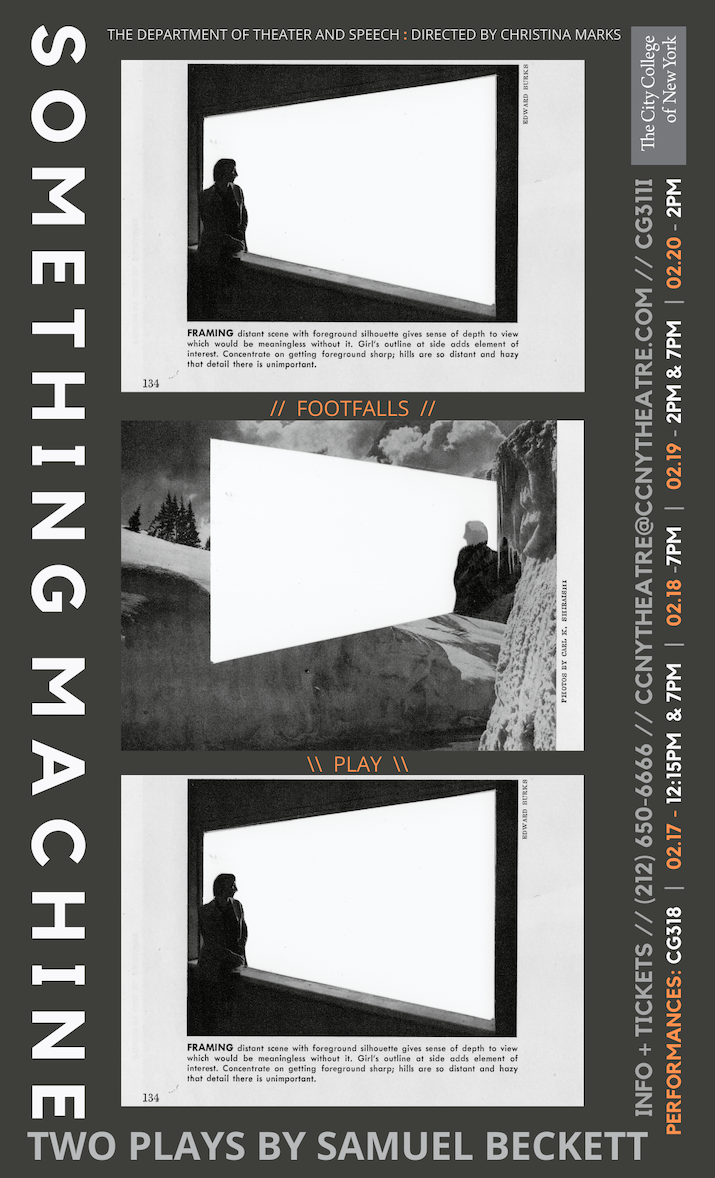 Tickets are $3 and may be purchased in person M-F 9a-5p in Compton Goethals  311
(with the exception of SCHOOL HOLIDAYS), until the day before the show opens.
All tickets that are left are sold at Aaron Davis Hall Box Office
in the lobby 1 hour before each performance.
Reminder: You must be fully vaccinated and provide proof, and wear a mask to attend in person.
If you are not a student, please fill out this link to attend:
Questions? Problems?  Please call Tara Nachtigall or Lucius Seo at 
PIPELINE
ONE ACT PLAY FESTIVAL
2022 SENIOR SHOWCASE
Thank you for joining us!
Last Updated: 05/11/2022 12:11