Our last production is over for the season.  Please join us for some end of year and class performances posted below!  Thank you for a great season!
 THE RUNNER STUMBLES IS OVER.
A MIDSUMMER NIGHT'S DREAM
Directed by Chan Harris
March 9th-11th, 2023
IN PERSON:
Aaron Davis Hall, Marian Anderson Theatre
3/9 at 12:15pm and 7pm
3/10 at 7pm
3/11 at 2pm and 7pm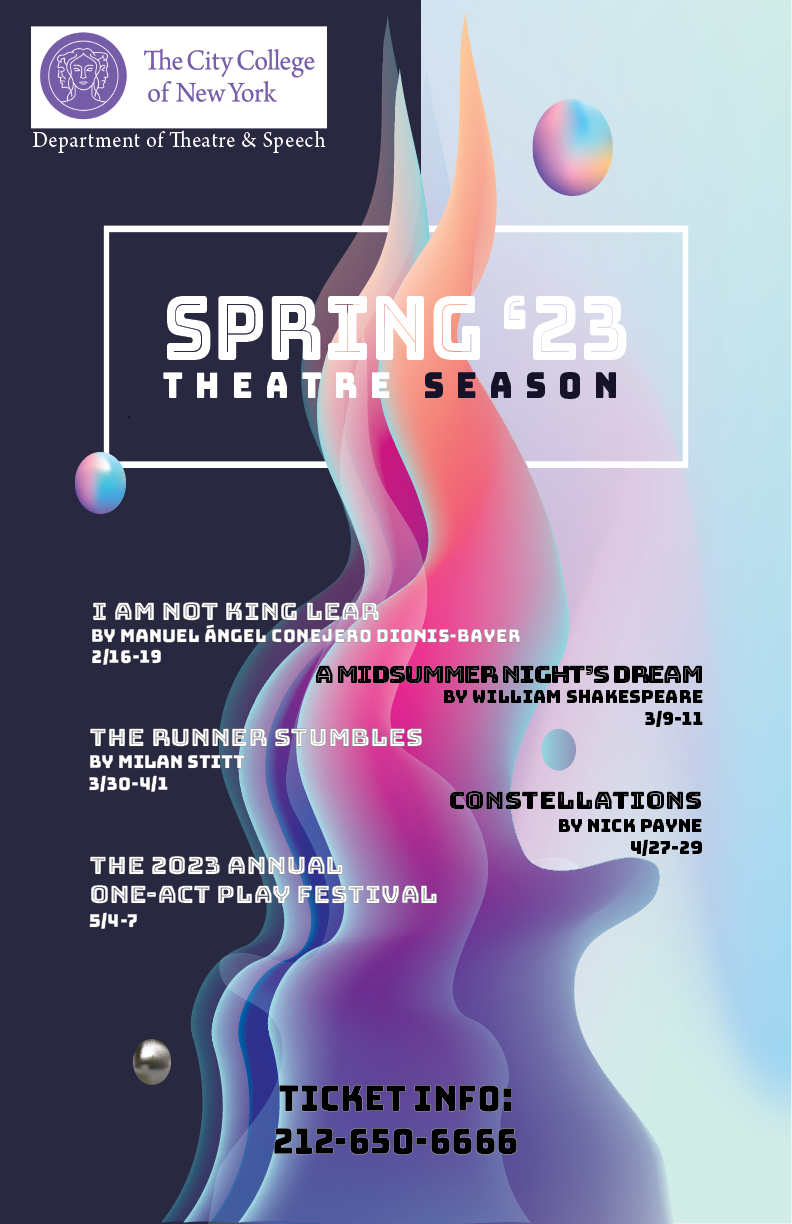 Thank you for joining us!
Last Updated: 05/11/2023 10:10