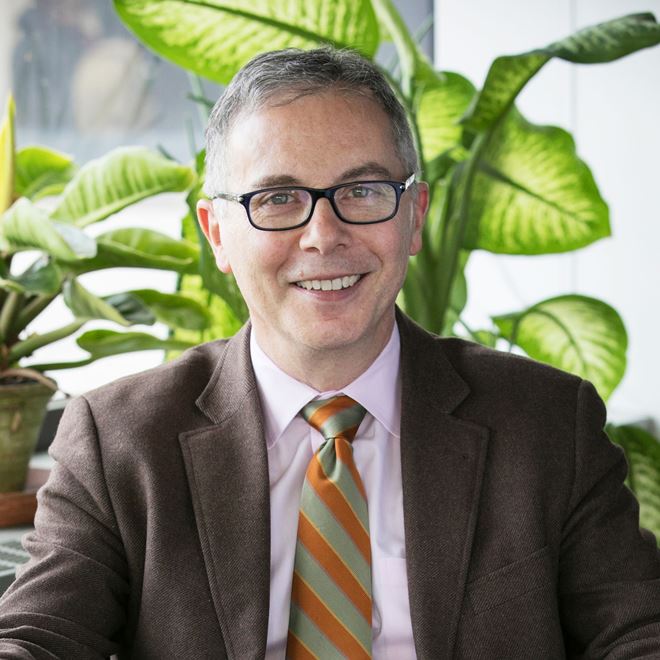 Dr. Tony M. Liss, an internationally known physicist with research experience at the world's highest energy accelerators, is The City College of New York's provost. Dr. Liss had served as provost and senior vice president for academic affairs since March 2018.
Provost Liss continues to help lead the 176-year-old CCNY that is now classified in the "Doctoral Universities: High Research" category by The Carnegie Classification of Institutions of Higher Education ®. The Carnegie Classification has been the leading framework for recognizing and describing institutional diversity in U.S. higher education for the past four and a half decades.
Dr. Liss joined CCNY in the fall of 2013 as the first Martin and Michele Cohen Dean of Science. During his tenure as Dean, he reinforced the Division of Science's five departments with dynamic research-active faculty; oversaw the opening of a new complex of science buildings on CCNY's South Campus, and tirelessly championed faculty, student, and staff success.
Before coming to CCNY, Dr. Liss was a professor of physics at the University of Illinois at Urbana-Champaign, whose faculty he joined in 1988.
Globally, Dr. Liss is renowned for his research in high-energy physics at the world's highest-energy accelerators, including the Large Hadron Collider at CERN and the Collider Detector at Fermilab (CDF). He led groundbreaking research that resulted in the discovery of a new fundamental particle, the top quark, and he is a member of the ATLAS Collaboration that co-discovered the Higgs Boson in 2012.
A fellow of the American Physical Society, Provost Liss earned his Ph.D. in physics from the University of California – Berkeley in 1984 and holds a BA in physics from The Johns Hopkins University.
He is a member of the New York Academy of Sciences and serves on the boards of the New York Structural Biology Center and Science and Arts Engagement New York.
Quick Links
Last Updated: 08/14/2023 09:26