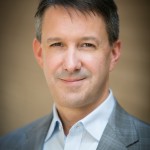 Jeff Selingo
Jeff Selingo is a best-selling author and award-winning columnist who helps parents and higher-education leaders imagine the college and university of the future: how families will pay, what campuses will look like, how students will learn, and what experiences will lead to success in a fast-changing economy.
His book,College (Un)Bound: The Future of Higher Education and What It Means for Students, was a New York Times bestselling education book in 2013. His latest book, MOOC U: Who Is Getting the Most Out of Online Education and Why, was published in September by Simon & Schuster, and he is working on his next book about the post-college job market due in 2016 from William Morrow/Harper Collins.
A regular contributor to The Chronicle of Higher Education and The Washington Post, Jeff is also a professor of practice at Arizona State University. He is the former top editor of The Chronicle, where he worked for 16 years in a variety of reporting and editing roles.
Jeff received a bachelor's degree in journalism from Ithaca College and a master's degree in government from the Johns Hopkins University.