BA, Interdisciplinary Studies
Division of Interdisciplinary Studies at the Center for Worker Education
 
Jamaal Jones credits a co-worker and Center for Worker Education alumnus, Maurice Good, for connecting him to the Center and getting him to finish college. "Frustrated with the lack of professional mobility, I knew that I had to go back to school," said Jones, who has been working seven days a week and attending school full-time while maintaining a 4.0 GPA.
Raised in the Bronx, Jones works at South Bronx Overall Economic Development Corporation (SOBRO) and Good Shepard Services. As a youth advocate and program coordinator at SOBRO, he facilitates a learning and work class at Crotona Academy High School. As a youth development counselor at Good Shepard, he conducts therapeutic counseling sessions for at-risk youth.
"I decided to come back to school because I wanted to be a living example to the young people I help," said Jones, who previously attended a college in Atlanta that closed due to a scandal in 2002. He moved back to New York and started working full-time as a youth worker. That's when he found his professional niche. "Working with marginalized youth, I found a fulfillment I had never found before," he said. "I was able to instill hope into young people that otherwise had none."
Jones began at CWE in 2011, taking one class, in which he earned an A+. "I felt encouraged and ready to strive for excellence," he said. "After a couple of semesters of getting all A's, I challenged myself to earn my degree with a 4.0."
He did and, in fact, became CWE Valedictorian.
Jones will soon be off to law school and he wants to focus on social justice. He also aspires to become a published writer and earn an MFA in creative writing. "Part of me is following in my mother's footsteps," he said. "The other is intrigued by the challenge."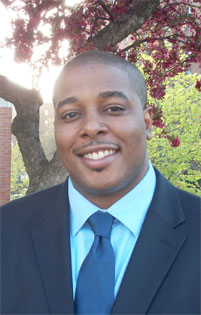 "I decided to come back to school because I wanted to be a living example to the young people I help."