MS, Education
School of Education
 Growing up in the South Bronx during some of the harshest times in the neighborhood's history made Emilia Lier determined to succeed. It also made her   eager to help kids likely to face the same experience.
 A quality education, she decided, would be the way to go. Now after earning her third degree, an MS in education from City College's School of Education, Ms. Lier is ready to embark on her mission.    
"I grew up around alcoholism, substance abuse and a crime riddled neighborhood," she recalled. "In the midst of the chaos, I was fortunate that my parents valued education. I was also blessed to have teachers who were engaging. As result I thrived in school."  
Social Services was her chosen field from an early age. It would lead to her first degree, a BS in psychology from City College. Ms. Lier then received a master's in psychology/counseling from the University of Maryland – Heidelberg, Germany.  
After overcoming a life-threatening illness, she decided to return to City College for a second master's degree that she is completing with a 3.89 GPA.  
"It was the perfect opportunity to merge psychology with education," she explained. "This affords me the ability to attend to my students on a deeper level, which in turn helps with classroom management.  It is part of my pedagogy to minister to the entire child."  
This holistic approach, added Ms. Lier, whose thesis is titled, "How are Homeless Students Supported in the Classroom?" requires attending to the emotional, spiritual and academic needs of students.  
"My focus goes beyond the major content areas of math, ELA (English, Language, Arts) and science.  My hope is to build character and groom citizens of the world," she said.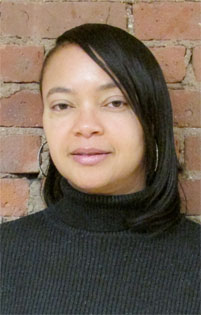 "This affords me the ability to attend to my students on a deeper level, which in turn helps with classroom management.  It is part of my pedagogy to minister to the entire child."