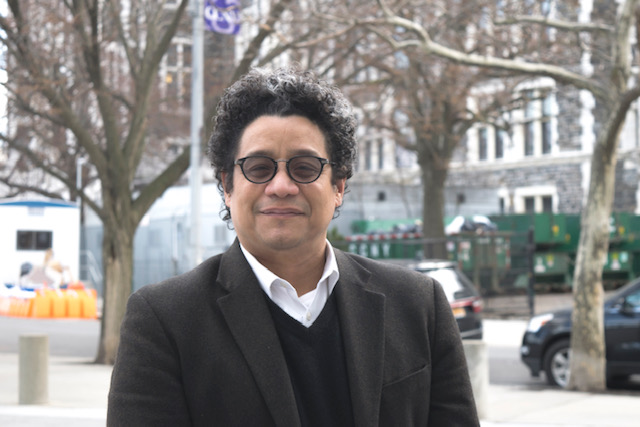 CCNY's Jorge E. González from the Grove School of Engineering, will lead the BEST project in New York.
The City College of New York is partnering with the University of Colorado Boulder in an innovative National Science Foundation-funded research center for sustainable building technology. A $1.5 million NSF grant, matched by industry associates for a minimum of $3 million over five years, will establish the Building Energy Smart Technologies (BEST) Center in Boulder.
BEST's mission will be to advance sustainable buildings and cities ranging from HVAC manufacturing, to smart glazing for windows, smart building controls, advanced insulation materials, new energy storage systems, and improved air quality systems. It will also seek to promote the integration of renewables such as solar systems.
"This is a long term commitment to solve industry problems and make buildings adaptive," said Moncef Krarti, director of the center and a professor in the Department of Civil, Environmental and Architectural Engineering at CU Boulder. "Many western countries want to be net zero in carbon emissions by 2050. That's a significant challenge. To achieve that, we need new technology. We have to combine energy efficiency, reduce demand, and deploy renewable energy into buildings so they can be a net positive, actually producing energy, not just consuming power."
Jorge E. González, Presidential Professor in City College's Grove School of Engineering and BEST project leader in New York, said: "This is a major milestone and opportunity, as it validates our long-term efforts in research and education on building systems as supporting activity to our city. We will be providing engineering and technology solutions to connect the outdoors environment to the indoors of buildings to enable smart and sustainable responses."
BEST will operate under the NSF Industry-University Cooperative Research Centers model. This setup is designed to help startups, large corporate partners and government agencies connect directly with university researchers to solve common research obstacles in a low-risk environment. The aim is to develop new technology faster and build out the U.S. workforce in critical areas.
"This will be a long-term collaboration with industry partners of the building sector that will allow us to collectively identify emerging needs and opportunities, facilitate effective R&D roadmaps and executions, and most importantly provide opportunities for workforce development by training our undergraduate and graduate students with the needed skills to be employed by the industry partners," González said.
In addition to meeting emissions goals, new smart and adaptable technologies in the built environment will provide responses for increasingly frequent extreme weather events due to the rapidly changing climate. The work will also direct attention on emerging challenges in the building sector due to pandemics and health crises such as those caused by COVID-19.
"It's hard for industry to fund research, but this center is a vehicle to that collaboration. It's a big deal," Krarti said. "We spend 80% of our time in buildings. We need to make sure buildings are sustainable and healthy as well as comfortable."
Ten industry partners are onboard with the initiative. 
About the City College of New York
Since 1847, The City College of New York has provided a high-quality and affordable education to generations of New Yorkers in a wide variety of disciplines. CCNY embraces its position at the forefront of social change. It is ranked #1 by the Harvard-based Opportunity Insights out of 369 selective public colleges in the United States on the overall mobility index. This measure reflects both access and outcomes, representing the likelihood that a student at CCNY can move up two or more income quintiles. In addition, the Center for World University Rankings places CCNY in the top 1.8% of universities worldwide in terms of academic excellence. Labor analytics firm Emsi puts at $1.9 billion CCNY's annual economic impact on the regional economy (5 boroughs and 5 adjacent counties) and quantifies the "for dollar" return on investment to students, taxpayers and society. At City College, more than 16,000 students pursue undergraduate and graduate degrees in eight schools and divisions, driven by significant funded research, creativity and scholarship. CCNY is as diverse, dynamic and visionary as New York City itself. View CCNY Media Kit.