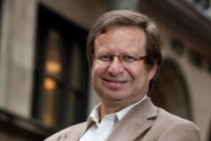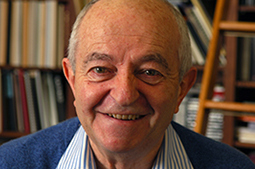 The City College of New York Department of Physics presents two public lectures April 9 and 10:
The Mark Zemansky Lecture, 4 p.m. Wednesday, April 9, in Room 95, Shepard Hall, by Dr. Steven E. Koonin, director, Center for Urban Science and Progress, New York University.
The Herman Z. Cummins Lecture, 4 p.m. Thursday, April 10, in Room 418N, Marshak Science Center, by Dr. Albert Libchaber, Detlev W. Bronk Professor, Laboratory of Experimental Condensed Matter Physics, Rockefeller University.
About the Mark Zemansky Lecture
Dr. Koonin will speak on "The Promise of Urban Science." With 70 percent of the world's population expected to live in cities within a few decades, delivering services effectively, efficiently, and sustainably, while keeping citizens safe, healthy, prosperous and well-informed will be among the most important undertakings in this century. His talk will address the use of informatics in the study and operation of the big systems that will be essential to meeting these objectives.
A former U.S. Department of Energy under secretary for science in the Obama administration, Dr. Koonin is the founding director of the Center for Urban Science and Progress, which was established in 2012. Earlier in his career, Dr. Koonin was provost of the California Institute of Technology from 1995-2004 and chief scientist at BP from 2004 to early 2009.
The Zemansky Lecture honors the memory of Dr. Mark W. Zemansky, '21, a member of the City College physics department from 1925 to 1967. He is best known for co-authoring "University Physics," a highly regarded introductory physics textbook.
About the Herman Z. Cummins Lecture
Dr. Libchaber's talk is titled "From Bacteria to Artificial Cells: The Problem of Self Reproduction." It explores the possibility of and drawbacks to synthesizing elementary cell-size compartments that can self reproduce using genetic information. Dr. Libchaber applies a type of mathematics called nonlinear dynamics to biological systems to understand how an object and its surrounding environment act on one another to provide a specific result.
A native of Paris, Dr. Libchaber has been a member of the Rockefeller University faculty since 1994, and previously taught at University of Chicago (1983 – 1991) and Princeton University (1991 – 1994). He is a member of the French Academy of Sciences, the American Academy of Arts and Sciences and the National Academy of Sciences.
The Cummins Lecture honors the memory of Dr. Herman Z. Cummins, City College distinguished professor of physics and member of the physics department from 1976 until his death in 2010. Professor Cummins was a leader in the field of laser spectroscopy as well as a member of the National Academy of Science and fellow of the American Academy of Arts and Sciences.
About The City College of New York
Since 1847, The City College of New York has provided low-cost, high-quality education for New Yorkers in a wide variety of disciplines. More than 16,000 students pursue undergraduate and graduate degrees in: the College of Liberal Arts and Sciences; the Bernard and Anne Spitzer School of Architecture; the School of Education; the Grove School of Engineering; the Sophie Davis School of Biomedical Education, and the Colin Powell School for Civic and Global Leadership. U.S. News, Princeton Review and Forbes all rank City College among the best colleges and universities in the United States.