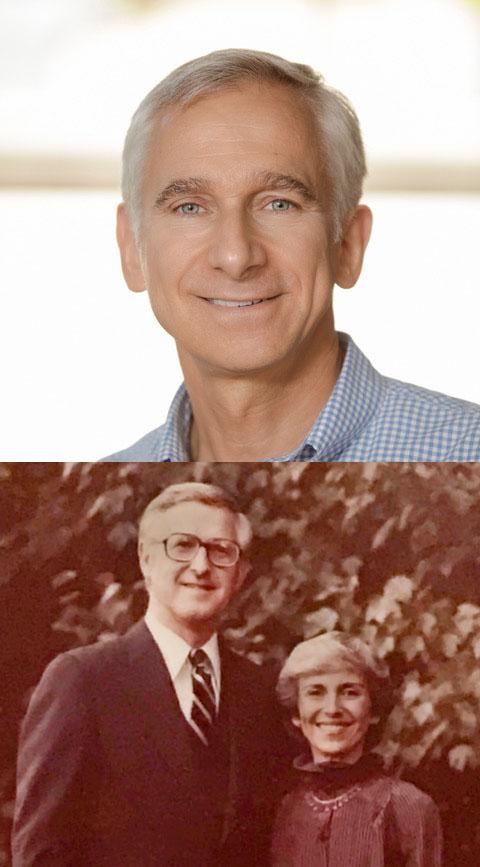 Former television executive and producer Bob Tuschman [top] has established a $1 million scholarship in memory of his parents Preston and Carol Tuschman.
The City College of New York announces a new four-year scholarship, the Tuschman Family Scholarship that begins in the fall of 2022. Established by former television executive and producer Bob Tuschman, the scholarship aims to assist students from economically disadvantaged backgrounds with fewer options to pursue higher education, fostering career development and academic support. The scholarship will cover "tuition plus" for an annual cohort of five incoming freshmen for four years, with a total of 10 cohorts supported by this $1million gift. The naming is subject to approval by the CUNY Board of Trustees.
The award primarily seeks students that are the first in their family to attend college and who are part of the Scholars of Promise Program, which focuses on assisting high school students in the South Bronx and Northern Manhattan. The Tuschman Family Scholarship will partly support the Scholars of Promise Program. 
Eligible students will be recruited by their principals, and then chosen for the scholarship through the completion of a short essay that outlines, in their own words, their visions for themselves, their college and their futures, as well as their proudest achievements.
Additionally, in the fall semester, CCNY will start an alumni mentoring program for those students to give them a strong introduction to the campus and to the networks available to them now, and after they graduate. 
"I believe a college education can be the single most transformative experience of a young person's life," said Bob Tuschman. "It can determine career options and financial futures, while teaching the critical skills and knowledge needed to impact the world. This scholarship was created in loving memory of my parents, Preston and Carol Tuschman, who sacrificed to give my siblings and me the gift of a college education. The fund also honors my sister Kathy Gelfand and brother Richard Tuschman."
CCNY President Dr. Vincent Boudreau applauded the Tuschman family's generosity. "Mr. Tuschman's commitment to supporting the academic careers of under-resourced students is in line with the finest traditions of CCNY. His generosity will allow generations of students who didn't imagine a college education was within their grasp to build a new future for themselves and their families at CCNY," he said.
Tuschman is an assistant adjunct professor in the Entertainment, Media and Technology Program at New York University's Stern School of Business. Before teaching, Tuschman spent 17 years as SVP, Programming (and eventually General Manager) for cable television's Food Network, responsible for all programming, development, and scheduling at the network. Earlier in his career, he was a producer for ABC News, including Good Morning America. Prior to that, he was an agent for actors and directors in the theater. Tuschman began his career as the assistant to legendary singer Diana Ross. Tuschman earned his BA at Princeton University.

About the City College of New York
Since 1847, The City College of New York has provided a high-quality and affordable education to generations of New Yorkers in a wide variety of disciplines. CCNY embraces its position at the forefront of social change. It is ranked #1 by the Harvard-based Opportunity Insights out of 369 selective public colleges in the United States on the overall mobility index. This measure reflects both access and outcomes, representing the likelihood that a student at CCNY can move up two or more income quintiles. In addition, the Center for World University Rankings places CCNY in the top 1.8% of universities worldwide in terms of academic excellence. Labor analytics firm Emsi puts at $1.9 billion CCNY's annual economic impact on the regional economy (5 boroughs and 5 adjacent counties) and quantifies the "for dollar" return on investment to students, taxpayers and society. At City College, more than 16,000 students pursue undergraduate and graduate degrees in eight schools and divisions, driven by significant funded research, creativity and scholarship. CCNY is as diverse, dynamic and visionary as New York City itself. View CCNY Media Kit.