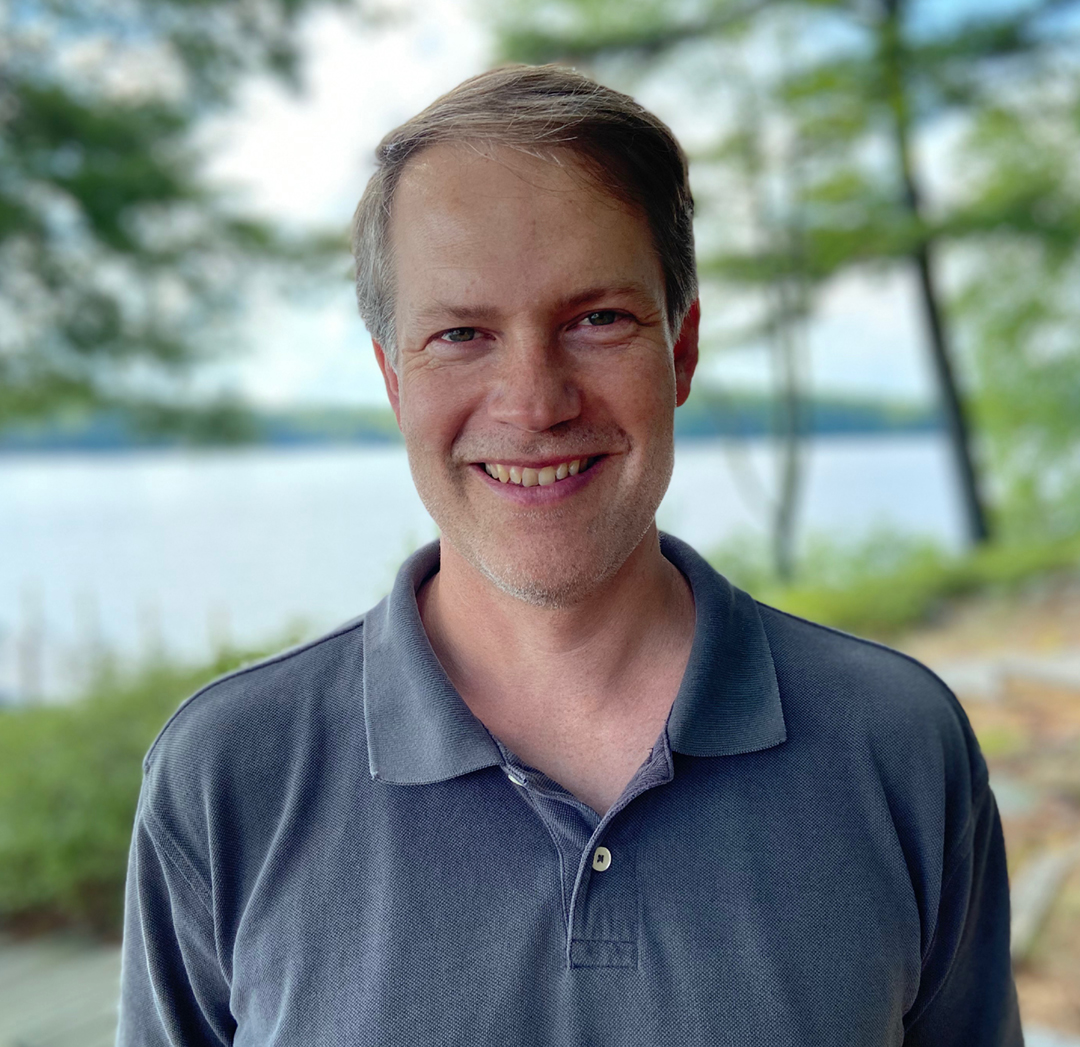 CCNY biology professor Mark Emerson is the winner of a Council on Undergraduate Research mentoring award.
Mark Emerson, associate professor in The City College of New York's Division of Science, is the recipient of an Early Career Mentor Award from the Council on Undergraduate Research (CUR) Biology Division. The national honor recognizes exemplary biology mentors for their long-term efforts in supervising undergraduate researchers.
Emerson, whose long-term research thrust includes developing therapies for human blindness, is one of three mentors selected for the 2021 CUR award. Misty Thomas (North Carolina A&T State University) and Maryann Herman (St. John Fisher College) are the other recipients. 
Seven other faculty nationwide received CUR Small Research Grants of up to $250 each. 
About Dr. Mark Emerson
Emerson earned a PhD in neurobiology from Harvard University and conducted his postdoctoral work at Harvard Medical School. His approach to mentoring diverse undergraduate researchers reflects each student's individuality and need for guidance while modeling a love of science, yielding 20 conference presentations with 47 undergraduate authors, 11 student honors, and 9 students enrolled in advanced degree programs. Emerson spearheads a science outreach program in which his undergraduates return to their middle schools to lead hands-on experiences, thereby equipping his students with mentoring skills and extending the mentoring model to future undergraduates.
 
About CUR
The Council on Undergraduate Research supports faculty development for high-quality undergraduate student-faculty collaborative research and scholarship. More than 700 institutions and nearly 13,000 individuals belong to CUR. CUR believes that the best way to capture student interest and create enthusiasm for a discipline is through research in close collaboration with faculty members.
About the City College of New York
Since 1847, The City College of New York has provided a high-quality and affordable education to generations of New Yorkers in a wide variety of disciplines. CCNY embraces its position at the forefront of social change. It is ranked #1 by the Harvard-based Opportunity Insights out of 369 selective public colleges in the United States on the overall mobility index. This measure reflects both access and outcomes, representing the likelihood that a student at CCNY can move up two or more income quintiles. In addition, the Center for World University Rankings places CCNY in the top 1.8% of universities worldwide in terms of academic excellence. Labor analytics firm Emsi puts at $1.9 billion CCNY's annual economic impact on the regional economy (5 boroughs and 5 adjacent counties) and quantifies the "for dollar" return on investment to students, taxpayers and society. At City College, more than 16,000 students pursue undergraduate and graduate degrees in eight schools and divisions, driven by significant funded research, creativity and scholarship. CCNY is as diverse, dynamic and visionary as New York City itself. View CCNY Media Kit.