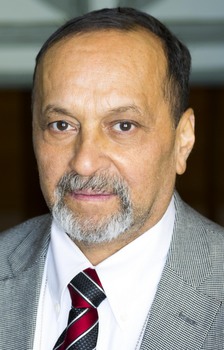 A new City College of New York aid is making the inspection of laboratories easier. Recently copyrighted, The CUNY/CCNY Digital Lab Inspection Program is available to other CUNY colleges for use free of charge.
"One practical feature of the DLIP is that it gives us the ability to organize data generated from our inspections into graphs and tables," said Graciano Matos, Laboratory Hygiene Officer in City College's Office of Environmental Health and Occupational Safety, who conceptualized the program. "We can do statistical analysis, measure outcomes, corrective action, observe trends, make comparisons, gauge strengths and weaknesses."
In addition, DLIP can pinpoint where deficiencies occur most frequently. "This in turn can allow us the ability to develop reliable improvement strategies when setting goals for risk reduction, compliance plans and training," added Matos.
Matos' duty is to inspect CCNY's numerous labs, teaching and physical plant shops and mechanical rooms ensure compliance with regulatory mandates and safety guidelines. He came up with the idea for DLIP, which was then developed by an interdisciplinary team on campus.
DLIP has earned quick recognition, including a productivity award from the Vice Chancellor and Chief Operating Officer of the City University of New York and the President's Star Productivity Award from the City College of New York. "It is a work in progress," said Matos. "It is flexible enough so that we can add features that can enhance the inspection process."
About The City College of New York
Since 1847, The City College of New York has provided low-cost, high-quality education for New Yorkers in a wide variety of disciplines. More than 15,000 students pursue undergraduate and graduate degrees in eight professional schools and divisions. View CCNY Media Kit.