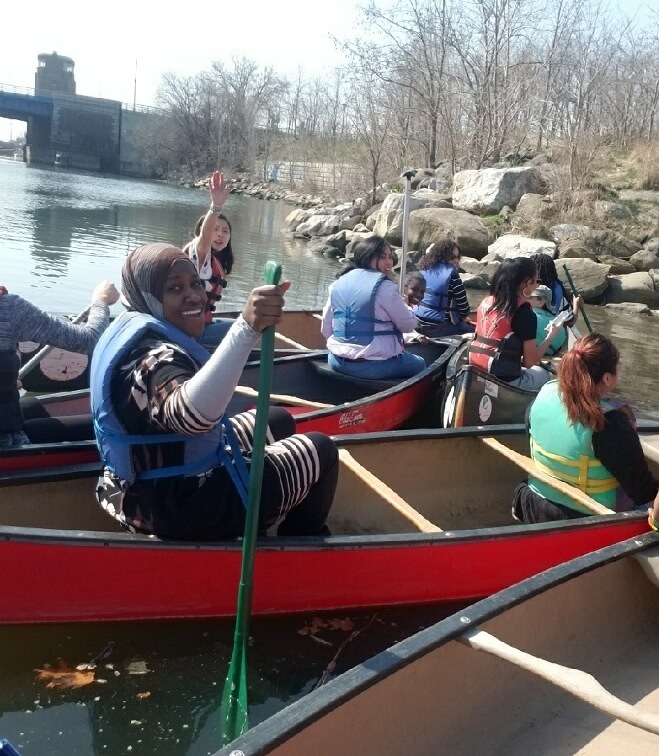 The City College of New York's early childhood education bachelor's program is ranked in the top three percent nationally in the Bachelor's Degree Center's latest rankings.  The degree is jointly offered by CCNY's Division of Interdisciplinary Studies at the Center for Worker Education and the School of Education.
The CCNY program is #13 among the top 25 colleges and universities nationwide that made the cut from an initial pool of more than 500 schools.
This is the culmination of a thorough search by Bachelor's Degree Center editors of all Council for the Accreditation of Educator Preparation and NCATE accredited education schools in the nation. The schools were narrowed to those offering early childhood education specializations. Programs were then ranked according to five factors:
Cost (IPEDs data);
Employment Rate (IPEDs data);
Graduation Rate (IPEDs data);
Reputation (Niche student reviews); and
Salary Expectation (College Scorecard).
"With this comprehensive set of standards, BDC is confident that these 25 colleges and universities represent the very best early childhood education colleges in the US," the editors write. "These programs are most likely to provide graduates not only with quality education, but a real opportunity to make a difference – and a living."
CCNY's undergraduate early childhood degree meets the requirements set by the New York State Department of Education for certification as a teacher of   children from birth through Grade 2. Upon successful completion of the bachelor's degree and performance on state-mandated tests, graduates are eligible for initial certification as a teacher.
The ECE program's objective is to foster insightful professional growth of all degree candidates. They participate in a semester-long internship that focuses on two different early childhood classroom opportunities.

About The Division of Interdisciplinary Studies at CWE
The Division of Interdisciplinary Studies at the Center for Worker Education (CWE) was founded in 1981. It is one of the leading working adult educational institutions in New York City.  It provides working adults with small classes, flexible schedules, individualized attention, an innovative curriculum, and all the resources of a world-class academic institution. Life experience credit is available. CWE offers a bachelor of arts degree in interdisciplinary arts and sciences and a bachelor of science degree in early childhood education, with special concentrations in childhood studies; disabilities studies; global labor studies; history, politics, and society; literary, media, and visual arts; social welfare; urban studies and public administration; and the Americas. CWE also offers a master's degree in the Study of the Americas, with a BA/MA option, which enables students to complete both degrees in a shorter time period.​
About The City College of New York
Since 1847, The City College of New York has provided a high quality and affordable education to generations of New Yorkers in a wide variety of disciplines. CCNY embraces its role at the forefront of social change. It is ranked #1 by the Harvard-based Opportunity Insights out of 369 selective public colleges in the United States on the overall mobility index. This measure reflects both access and outcomes, representing the likelihood that a student at CCNY can move up two or more income quintiles. In addition, the Center for World University Rankings places CCNY in the top 1.2% of universities worldwide in terms of academic excellence. More than 16,000 students pursue undergraduate and graduate degrees in eight professional schools and divisions, driven by significant funded research, creativity and scholarship. CCNY is as diverse, dynamic and visionary as New York City itself.  View CCNY Media Kit.