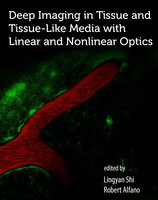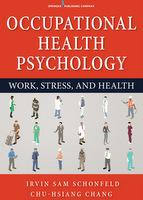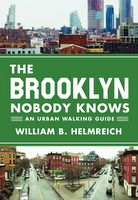 A reference book on new deep tissue imaging techniques; a text on work, stress and health; and a guide to Brooklyn by a pioneering sociologist who has walked every block of the borough. These are some of the latest publications by City College of New York faculty members.    
Physicist Robert R. Alfano, a leader in the field of ultrafast laser spectroscopy, is the co-editor of the forthcoming "Deep Imaging in Tissue and Tissue-Like Media with Linear and Nonlinear Optics" (Pan Stanford).  Lingyan Shi, who studied deep brain imaging while a research associate at the Alfano-led Institute for Ultrafast Spectroscopy and Lasers, is the other editor. She received her PhD in biomedical engineering from CCNY in 2014.
The discovery by psychologist Irvin Schonfeld, of CCNY's Colin Powell School for Civic and Global Leadership, of a strong connection between burnout and depression went viral.  Schonfeld has now co-authored "Occupational Health Psychology: Work, Stress, and Health" (Springer Publishing Company), which points out how occupational health psychology can improve the traditional working life.  Chu-Hsiang Chang is the co-author.
And in the first of five planned walking guides, sociologist and award-winning author   William B. Helmreich recently published "The Brooklyn Nobody Knows: An Urban Walking Guide" (Princeton University Press). In his hit book, "The New York Nobody Knows," Helmreich trekked 6,000 miles in the city to truly understand it. He retraced his Brooklyn hike to provide remarkable insight of the borough and its 44 neighborhoods.
About The City College of New York
Since 1847, The City College of New York has provided low-cost, high-quality education for New Yorkers in a wide variety of disciplines. More than 15,000 students pursue undergraduate and graduate degrees in eight professional schools and divisions. View CCNY Media Kit .