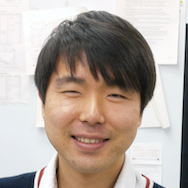 Kwangwoon "Jon" Lee, a student in the laboratory of Ronnie Ghose, professor of chemistry and biochemistry, was just awarded the American Heart Association predoctoral fellowship. He is the first CUNY student to receive this highly competitive fellowship.
The fellowship, which started on July 1 of this year and will continue until June 30, 2017, will allow Lee to continue his research into obtaining a better understanding of a cellular signaling pathway, the deregulation of which leads to hypertension. In particular, his research focuses on how this pathway that is regulated by the ubiquitous cellular sensor of calcium, the protein calmodulin, works in conjunction with several enzymes called kinases to form a finely balanced signaling circuit. An alteration in this circuit has many deleterious effects, including causing the smooth muscle cells of blood vessels to alter their shape and stiffness, resulting in increased blood pressure.
Lee attended UC Santa Barbara for his undergraduate degree in biochemistry. After graduation, he spent two years working as a quality manager in the medical device industry and as a research assistant in biochemistry at UC Santa Barbara. Fascinated with structural biology, he came to City College in 2012 to pursue his doctorate.
"Jon has chosen to work on an extremely complex problem using diverse structural and biochemical tools," said Ghose. "Given his ability to learn quickly and work extremely hard -- he often works through the night -- I expect that his work will provide fundamental insight into this unique pathway of intracellular communication." 
Lee's work is part of the Ghose Laboratory's longstanding collaboration with Kevin Dalby of the University of Texas at Austin to study various specific cellular signaling pathways that have been implicated in certain cancers, neurological conditions and, for Lee's project, in heart disease.
About The City College of New York
Since 1847, The City College of New York has provided low-cost, high-quality education for New Yorkers in a wide variety of disciplines. More than 16,000 students pursue undergraduate and graduate degrees in: the College of Liberal Arts and Sciences; the Bernard and Anne Spitzer School of Architecture; the School of Education; the Grove School of Engineering; the Sophie Davis School of Biomedical Education, and the Colin Powell School for Civic and Global Leadership. U.S. News, Princeton Review and Forbes all rank City College among the best colleges and universities in the United States.