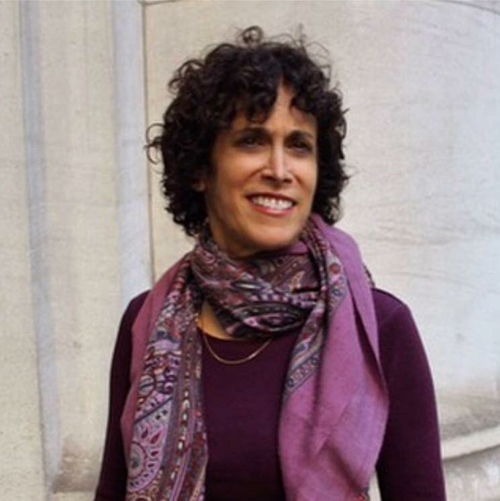 Historian Beth Baron is CCNY's latest CUNY Distinguished Professor.
Historian and author Beth Baron is the latest CUNY Distinguished Professor at The City College of New York. She is the 15th current faculty member at CCNY to earn that distinction.
"Professor Baron is an internationally renowned scholar whose research is of the highest caliber," said Mary Driscoll, interim provost and senior vice president for Academic Affairs. "She is hailed by other distinguished scholars in her field for her ability to develop and sustain a powerful argument for the place of women and gender in Middle East Studies."
"Professor Beth Baron has conducted groundbreaking research on women's movements, gender and nationalism and social politics in Egypt," said Erec Koch, dean of CCNY's Division of Humanities and the Arts. "She has consistently been a vital contributor to the Department of History and to the intellectual life of our academic community in the humanities division."
Baron, who also teaches at the Graduate Center, CUNY, has written three books. Her most recent is "The Orphan Scandal: Christian Missionaries and the Rise of the Muslim Brotherhood" (Stanford University Press, 2014). She co-founded and directs the Middle East and Middle Eastern American Center at the Graduate Center, and heads its Master's in Middle Eastern Studies program.
In addition, Baron is president of the Middle East Studies Association, an international group of scholars, educators and those interested in the study of the region.
"I am honored to be a distinguished professor and particularly honored to receive this recognition at an institution which is a national leader in promoting social mobility," said Baron.
Her research has been supported by grants from the American Council of Learned Societies, National Endowment for the Humanities, and the Woodrow Wilson Foundation.
About The City College of New York
Since 1847, The City College of New York has provided low-cost, high-quality education for New Yorkers in a wide variety of disciplines. Today more than 16,000 students pursue undergraduate and graduate degrees in eight professional schools and divisions, driven by significant funded research, creativity and scholarship.  Now celebrating its 170th anniversary, CCNY is as diverse, dynamic and visionary as New York City itself.  View CCNY Media Kit.