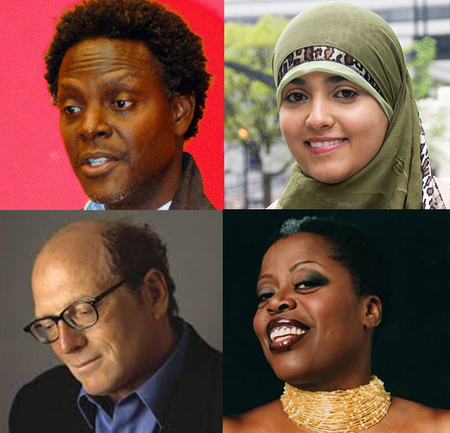 Fifty years later, City College of New York's pioneering Percy Ellis Sutton SEEK Program continues to be a pathway to success for many students that would otherwise have found a college education daunting.   
The acronym for "Search for Education, Elevation and Knowledge," SEEK began as a pre-baccalaureate program at City College in 1965. In 1966, the New York State Assembly passed legislation creating SEEK and the program was expanded to other CUNY senior colleges.
Since then, SEEK has provided counseling, academic and financial support to students who qualify based on specific income and academic criteria.
Notable SEEK alumni at CCNY include:
Anthony Belli, marketing entrepreneur;
Henry Garrido, labor leader and executive director of District Council 37;
Oscar Hijuelos, the late Pulitzer Prize winning author;
Lillias White, a Tony Award-winning actress;
Judge Lottie Wilkins, retired New York Supreme Court justice; and
Sekou Sundiata, the late Harlem-born poet and writer.
And as it celebrates its golden anniversary, another cohort of SEEK achievers can thank the program as they march at CCNY's 170th Commencement Exercises on June 3.  That includes Orubba Almansouri who will join First Lady Michelle Obama, this year's speaker and honorary degree recipient, on the dais.
One of SEEK's biggest success stories recently, Orubba is the Class of 2016 Salutatorian and the "Outstanding SEEK Graduate of the Year."
A double major who has completed BA degrees in English and history with a 3.97 GPA, the Yemeni-born Brooklyn resident credits SEEK for enabling her accomplishments that include numerous other awards.
About The City College of New York
Since 1847, The City College of New York has provided low-cost, high-quality education for New Yorkers in a wide variety of disciplines. More than 15,000 students pursue undergraduate and graduate degrees in the College of Liberal Arts and Science; Bernard and Anne Spitzer School of Architecture; School of Education; Grove School of Engineering; Sophie Davis Biomedical Education/CUNY School of Medicine; and the Colin Powell School for Civic and Global Leadership. U.S. News, Princeton Review and Forbes all rank City College among the best colleges and universities in the United States.