Raman spectra of β-carotene solution excited by visible laser beams.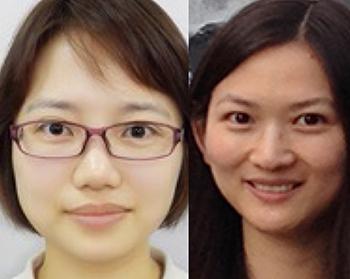 Luyao Lua and Lingyan Shi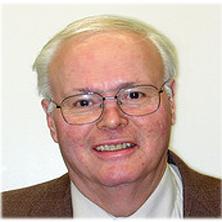 Robert Alfano, Director of the IUSL
Today, it is standard practice to detect many diseases through MRIs, PETs, X-rays, or CAT scans. But all of these medical imaging methods include some risk of radiation and take hours – if not days – to get results. Most importantly, the level of information they provide is lacking because it is not at the molecular level.
Raman spectroscopy, a tool previously used to provide molecular information in science, is now being used in medicine and biomedicine to provide an optical biopsy that offers more detailed, faster detection. This novel, less invasive way of detecting disease using light salient properties was employed for the first time in 1991 to identify a fingerprint for cancer in tissue by a team led by Robert Alfano, a Distinguished Professor of Science and Engineering at The City College of New York, and director of The Institute for Ultrafast Spectroscopy and Lasers (IUSL) of the City University of New York at City College.
A recent IUSL paper published in the Journal of Photochemistry and Photobiology reports how research in this area continues to advance. It shows how Resonance Raman spectroscopy in tissue (specifically investigating carotene using different visible lasers) can detect vibrations when an exciting laser enters an absorption of a molecule. The paper's authors include: visiting scientists Luyao Lua of Wenzhou Medical University, and Lingyan Shi of Columbia University, along with City College IUSL Research Associate Jeff Secor, and Robert Alfano.
Alfano states "Resonant Raman using the laser pointer 532 nm has become an efficient tool for investigating molecular components in tissues and cells, providing more detailed information and a way to detect diseases like skin cancer, brain cancer, or atherosclerosis – in mere seconds." 
About The City College of New York
Since 1847, The City College of New York has provided a high quality and affordable education to generations of New Yorkers in a wide variety of disciplines. Today, The Chronicle of Higher Education ranks CCNY #2 among public colleges with the greatest success in ensuring the social mobility of our student body; at the same time the Center for world University Rankings places it in the top 1.2% of universities worldwide in terms of academic excellence. More than 16,000 students pursue undergraduate and graduate degrees in eight professional schools and divisions, driven by significant funded research, creativity and scholarship. CCNY is as diverse, dynamic and visionary as New York City itself.  View CCNY Media Kit.