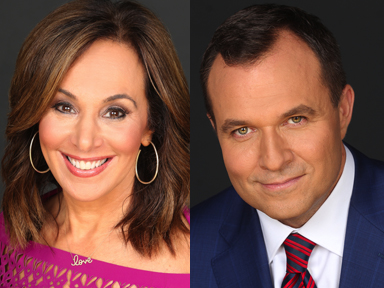 Sixty City College of New York students are recipients of Alumni Association scholarships for their outstanding academic achievement. Scholarships range from $1000-$5000 and can cover up to one year of the awardee's tuition.
The students will receive their scholarships at the 136th Annual Alumni Dinner where co-anchors Rosanna Scotto and Greg Kelly of "Good Day New York" on Fox 5 are recipients of The 69th John H. Finley Award, which recognizes exemplary dedicated service to the City of New York and the nation, while enhancing the quality of life of its people.
In addition, seven CCNY alumni will receive The 2016 Townsend Harris Medal for outstanding postgraduate achievement in their chosen fields.
The seven are:
Stan M. Altman '63,
Anthony J. DiNardo '64,
Robert M. Gitlin '44,
Alfonse T. Masi '51,
Ketly Michel '77,
Evelyn Roth '59, and
Sigmund Tobias '55.
The dinner will take place at The New York Hilton on November 3. For more information on CCNY's 136th Annual Alumni dinner contact the Alumni Association at 212-234-3000.
About The City College of New York
Since 1847, The City College of New York has provided low-cost, high-quality education for New Yorkers in a wide variety of disciplines. More than 15,000 students pursue undergraduate and graduate degrees in the College of Liberal Arts and Science; Bernard and Anne Spitzer School of Architecture; School of Education; Grove School of Engineering; Sophie Davis Biomedical Education/CUNY School of Medicine; and the Colin Powell School for Civic and Global Leadership. U.S. News, Princeton Review and Forbes all rank City College among the best colleges and universities in the United States.