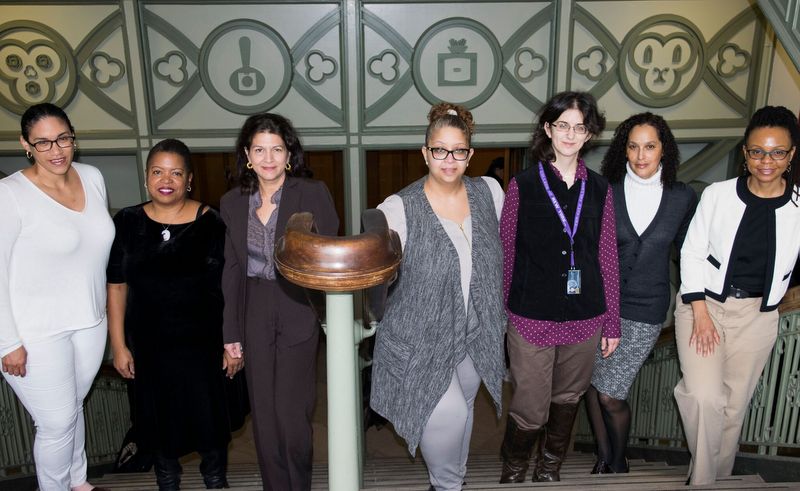 For junior faculty in academia, professional advancement and earning tenure are primary career goals. At The City College of New York, the CUNY Mellon Faculty Diversity Career Enhancement Initiative provides new faculty a greater shot at attaining both.
Six junior faculty members – more than at any other City University of New York institution -- make up the second cohort of CFDI fellows at City College. As participants in the program funded by the Mellon Foundation and run by CUNY's Office of Recruitment and Diversity, they will receive support and opportunities for research, writing seminars and professional workshops.
The 2018 faculty fellows, all assistant professors, and their research topics are:
 Vanessa K. Valdés, associate professor of Spanish and Portuguese, Division of Humanities and the Arts, is faculty mentor for the 18-month duration of the program.
"They're all working on incredibly interesting projects pertinent to this historical moment and to City College's mission," said Valdés.
Noting that the other CUNY schools in the program, Brooklyn (two), Hunter (four) and Queens (four) had fewer fellows selected than City College, she added: "I am pleased to play a small part in how City supports new faculty on their journey to tenure and promotion."
About The City College of New York
Since 1847, The City College of New York has provided a high quality and affordable education to generations of New Yorkers in a wide variety of disciplines. Today The Chronicle of Higher Education ranks CCNY #2 among public colleges with the greatest success in ensuring the social mobility of our student body; at the same time the Center for world University Rankings places it in the top 1.2% of universities worldwide in terms of academic excellence. More than 16,000 students pursue undergraduate and graduate degrees in eight professional schools and divisions, driven by significant funded research, creativity and scholarship. CCNY is as diverse, dynamic and visionary as New York City itself.  View CCNY Media Kit.