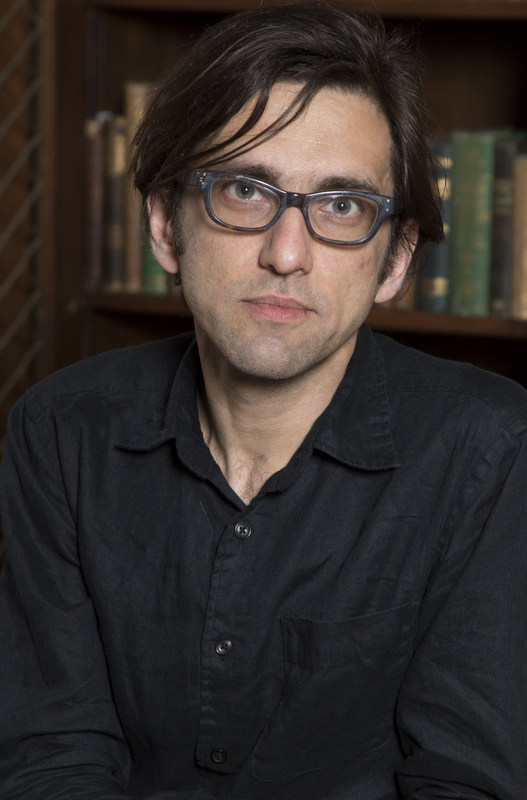 András Kiséry's proposal for a profound study of the dissemination and consumption of English literature between the 16th and 18th centuries is a winner with the National Endowment for the Humanities. It's earned The City College of New York English associate professor a highly competitive $50,400 NEH award for research leading to publication of a book on the subject.
"The NEH is pleased to offer you an Award for Faculty to undertake the promising project described," Jon Parrish Peede said in a letter to Kiséry. "For more than fifty years, our federal agency has underwritten hundreds of our nation's most significant humanities projects through its fellowship programs. We look forward to adding your future work to that august list."
Kiséry's project, entitled: "Forming English Literature in the Early Modern World," is among the few accepted by the NEH in what Peede described as a "high competitive funding cycle." Only 10 % of the proposals made the cut. 
Erec R. Koch, dean of City College's Division of Humanities and the Arts, hailed the award as an important accomplishment and recognition of Kiséry's scholarship.
Kiséry will conduct research at libraries in America and Europe in the 2018-2019 academic year. "I will be working at US libraries, including the New York Public Library and the Folger Shakespeare Library; as well as research libraries in Germany at Wolfenbüttel and the UK at the British Library," he said.
His numerous writings include the book "Hamlet's moment: drama and political knowledge in Renaissance England" (Oxford University Press, 2016).
Kiséry is a 1994 graduate of Hungary's Eötvös University (BA, English), University of Bristol in England (MA in Shakespeare and English Literature, 1995) and Columbia University (PhD in English and Comparative Literature, 2008).
About The City College of New York
Since 1847, The City College of New York has provided a high quality and affordable education to generations of New Yorkers in a wide variety of disciplines. Today The Chronicle of Higher Education ranks CCNY #2 among public colleges with the greatest success in ensuring the social mobility of our student body; at the same time the Center for world University Rankings places it in the top 1.2% of universities worldwide in terms of academic excellence. More than 16,000 students pursue undergraduate and graduate degrees in eight professional schools and divisions, driven by significant funded research, creativity and scholarship. CCNY is as diverse, dynamic and visionary as New York City itself.  View CCNY Media Kit.