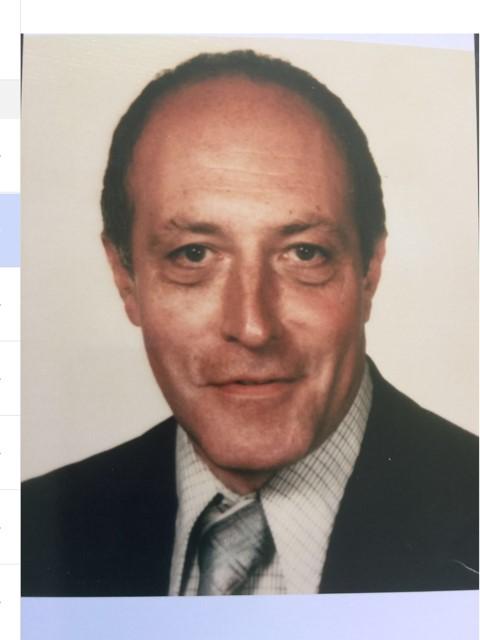 A major gift at CCNY has established the Stanley Kushinsky and Jean Carmen Scholarship Fund for chemistry students. Kushinsky was a 1951 alumnus.
The City College of New York is pleased to announce a major gift to establish the Stanley Kushinsky and Jean Carmen Scholarship Fund. The new Fund will support qualified undergraduate or graduate students majoring in chemistry.
Recipients of scholarships from the Fund will be determined by the Chemistry Department Chair Professor Stephen O'Brien in consultation with the Department's Executive Committee. While the awards are predominantly merit-based, the criteria also take into account students' circumstances and background that help promote diversity and inclusion. Scholarships will also aim to recognize students who have contributed to mentoring and supporting their more junior peers as part of the peer-led teaching and learning program, a longstanding centerpiece of the Department's pedagogical approaches.
"This could not have come at a better time and we are extremely grateful," said O'Brien. 
Stanley H. Kushinsky '51 (1930-2020) was born in Brooklyn, the son of refugees who fled pogroms in what is now Belarus. He attended New York City public schools before earning his bachelor's degree in chemistry from City College. He then earned his master's degree from Columbia University and his doctorate in biochemistry from Boston University. 
Kushinsky taught biochemistry at the University of California at Los Angeles before becoming research director of the Rees-Stealy Institute in San Diego. He then relocated to Cupertino, Calif., to work for pharmaceutical company Syntex. For the next 15 years, he held a variety of positions, such as principal scientist, department head, director of bioanalytical research, and director of laboratory automation, before retiring in 1993.
Throughout his career, in academia and in private industry, he continued to publish scholarly papers.
Kushinsky met British-born Jean Carman, a Delta Airlines flight personnel scheduler and a real estate investor, in the mid-1960s. After three decades together, they married in 1996. She died in March 2020, shortly before her beloved Stan.
"They were a true love couple," said Richard Sloan, Kushinsky's nephew and the executor of their estates. He fondly remembers the times he spent with them at their home and on their 35-foot sailboat, "Unconstrained" – the name being Kushinsky's ironic reference to his own professional demeanor. Sloan noted that, while Kushinsky planned his gift to the College because of the opportunity it gave him, Carman planned hers because "she loved him."
"This gift is a testament to Dr. Kushinky's lifelong love of City College, which was matched by Ms. Carman's love for her husband," said Vice President for Institutional Advancement and Communications Dee Dee Mozeleski, who is also the executive director of The Foundation for City College Inc. "We are honored to establish this fund in their memory and know that it will allow generations of students to see City College as a place that will welcome and support their curiosity in the field of chemistry." 
Full funding and application procedures for the new scholarship are pending review and approval by the CUNY Board of Trustees. 
About the City College of New York
Since 1847, The City College of New York has provided a high-quality and affordable education to generations of New Yorkers in a wide variety of disciplines. CCNY embraces its position at the forefront of social change. It is ranked #1 by the Harvard-based Opportunity Insights out of 369 selective public colleges in the United States on the overall mobility index. This measure reflects both access and outcomes, representing the likelihood that a student at CCNY can move up two or more income quintiles. In addition, the Center for World University Rankings places CCNY in the top 1.8% of universities worldwide in terms of academic excellence. Labor analytics firm Emsi puts at $1.9 billion CCNY's annual economic impact on the regional economy (5 boroughs and 5 adjacent counties) and quantifies the "for dollar" return on investment to students, taxpayers and society. At City College, more than 16,000 students pursue undergraduate and graduate degrees in eight schools and divisions, driven by significant funded research, creativity and scholarship. CCNY is as diverse, dynamic and visionary as New York City itself. View CCNY Media Kit.