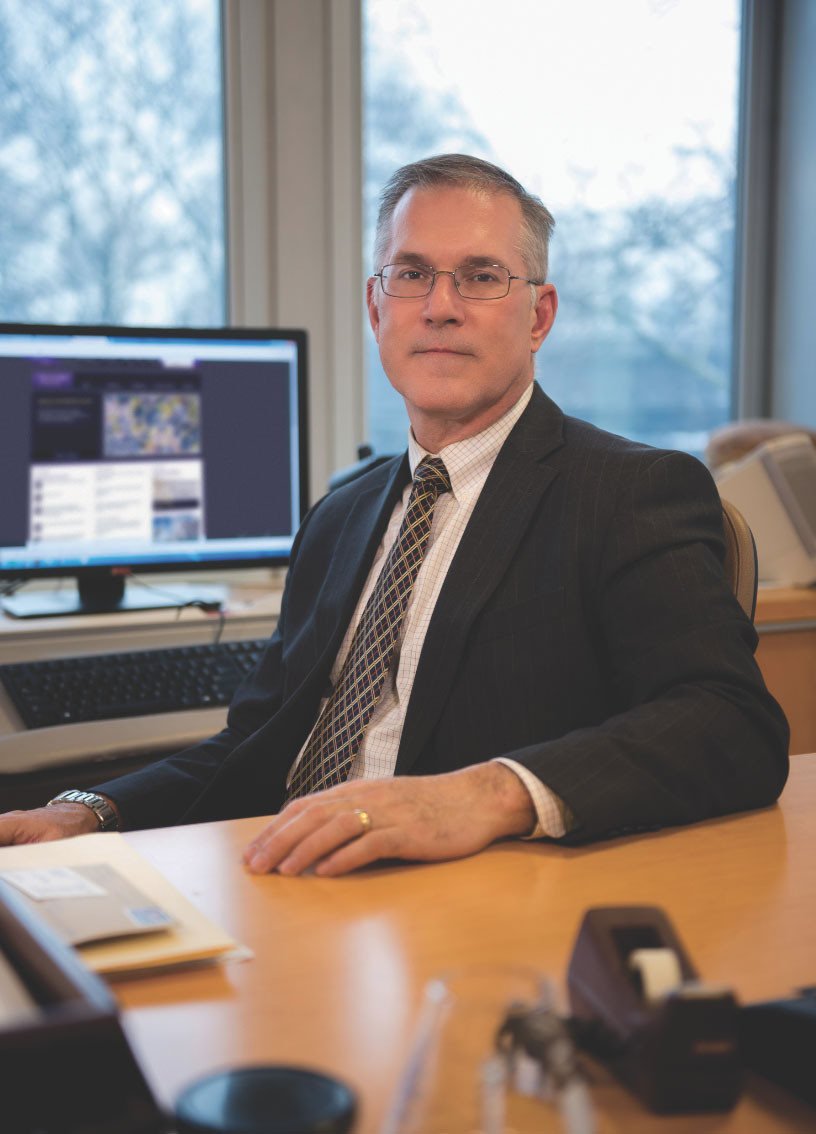 Dr. Vincent Boudreau, the City College of New York president who blends scholarship with activism, has been named to City & State's 2019 Higher Education Power 50 list. The list recognizes the 50 most influential people in academia statewide, including leaders of some of New York's best-known colleges, universities and professional schools.
Boudreau and his distinguished peers will be honored at a reception on April 17 at Battery Gardens in lower Manhattan.
A political scientist, Boudreau was appointed City College's 13th President in December 2017. He had previously served as Interim President of the 172-year old institution, the nation's first tuition free public college, from November 2016.
Prior to that appointment, Boudreau was inaugural dean of the Colin Powell School for Civic and Global Leadership at City College since 2013. He was   director of the Colin L. Powell Center for Leadership and Service from 2002 through 2013.
As president, Boudreau has invigorated CCNY, with its legacy of access, opportunity, and transformation, with renewed purpose and dynamism. A specialist in the politics of social movements, particularly in Southeast Asia, he's an advocate for the rights of undocumented students.
In addition, Boudreau has declared CCNY as a campus where all people are welcome, protected, and celebrated.
His latest book is "Resisting Dictatorship: Repression and Protest in Southeast Asia" (Cambridge University Press).
Boudreau is a graduate of Cornell University, where he earned his Ph.D. in 1991.
About City & State
City & State is the premier media organization dedicated to covering New York's local and state politics and policy. Our in-depth, non-partisan coverage serves New York's leaders every day as a trusted guide to the issues impacting New York. We offer round-the-clock coverage through our award-winning commentary and analysis, weekly publications, daily e-briefs, events, podcast interviews and more.
About The City College of New York
Since 1847, The City College of New York has provided a high quality and affordable education to generations of New Yorkers in a wide variety of disciplines. CCNY embraces its role at the forefront of social change. It is ranked #1 by the Harvard-based Opportunity Insights out of 369 selective public colleges in the United States on the overall mobility index. This measure reflects both access and outcomes, representing the likelihood that a student at CCNY can move up two or more income quintiles. In addition, the Center for World University Rankings places CCNY in the top 1.2% of universities worldwide in terms of academic excellence. More than 16,000 students pursue undergraduate and graduate degrees in eight professional schools and divisions, driven by significant funded research, creativity and scholarship. CCNY is as diverse, dynamic and visionary as New York City itself.  View CCNY Media Kit.