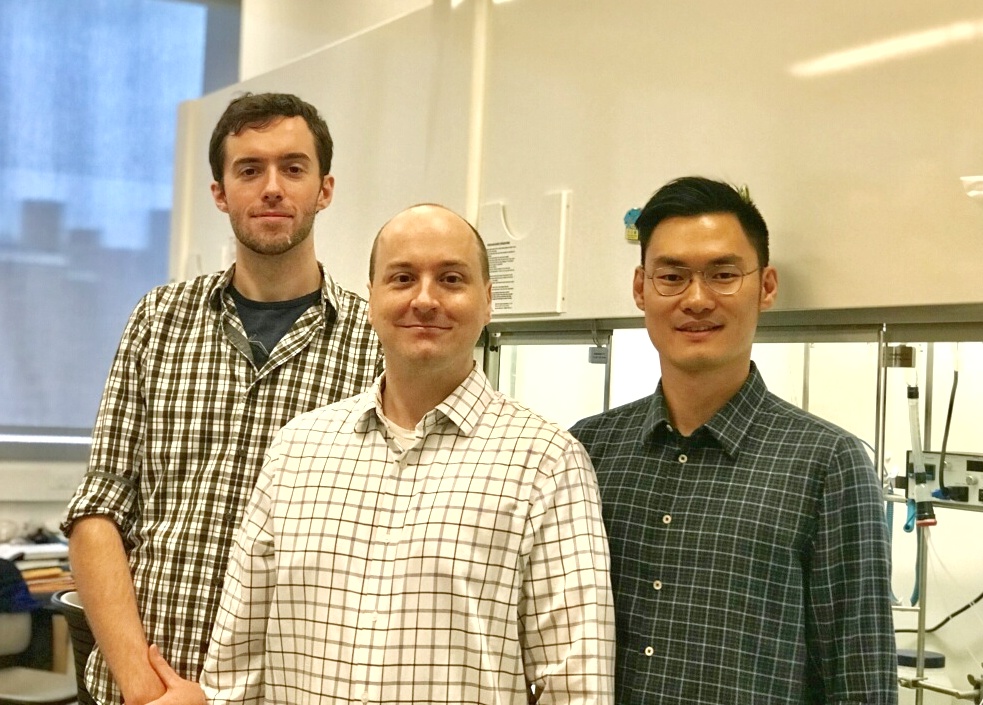 A team led by scientists from The City College of New York (CCNY) and The Graduate Center of The City University of New York (GC/CUNY) has made a major breakthrough in chemical synthesis making it possible to quickly and reliably modify the 3D structure of molecules used in drug discovery, according to a paper appearing in the current issue of the journal Science.
The researchers' work builds on the Nobel Prize-winning discovery by chemist Akira Suzuki, who pioneered the development of cross-coupling reactions, which use palladium catalysts to form bonds between two carbon atoms. Suzuki's original discovery has enabled the rapid construction of new drug candidates,but is largely limited to the construction of novel flat (or 2D) molecules.
"Two molecules that have the same structure and composition but are mirror images of each other can produce very different biological responses," said research project director and corresponding author Mark Biscoe, associate professor of chemistry at CCNY and GC/CUNY. "Therefore, controlling the orientation of atoms in the 3D structure of molecules is critical in the drug discovery process."
Biscoe noted that the thalidomide tragedy in the 1950s and '60s arose because of the different biological effects of the two mirror images of thalidomide. "Today, cross-coupling reactions are employed extensively in drug discovery, but they haven't enabled 3D control of molecular structures. Our team has developed a new process to achieve this control, which permits the selective formation of both mirror images of a molecule."
With this new method, scientists will now be able to use cross-coupling reactions to rapidly generate libraries of new compounds while controlling the 3D architecture of the compounds. "This means we're now able to control the final geometry of a molecule more efficiently," said first author Shibin Zhao, a GC/CUNY Ph.D. student with Biscoe's group. Easy access to such structurally diversified compounds will facilitate efforts to discover and develop new medicines.
About The City College of New York 
Since 1847, The City College of New York has provided a high quality and affordable education to generations of New Yorkers in a wide variety of disciplines. Today The Chronicle of Higher Education ranks CCNY #2 among public colleges with the greatest success in ensuring the social mobility of our student body; at the same time the Center for world University Rankings places it in the top 1.2% of universities worldwide in terms of academic excellence. More than 16,000 students pursue undergraduate and graduate degrees in eight professional schools and divisions, driven by significant funded research, creativity and scholarship. CCNY is as diverse, dynamic and visionary as New York City itself.  View CCNY Media Kit.