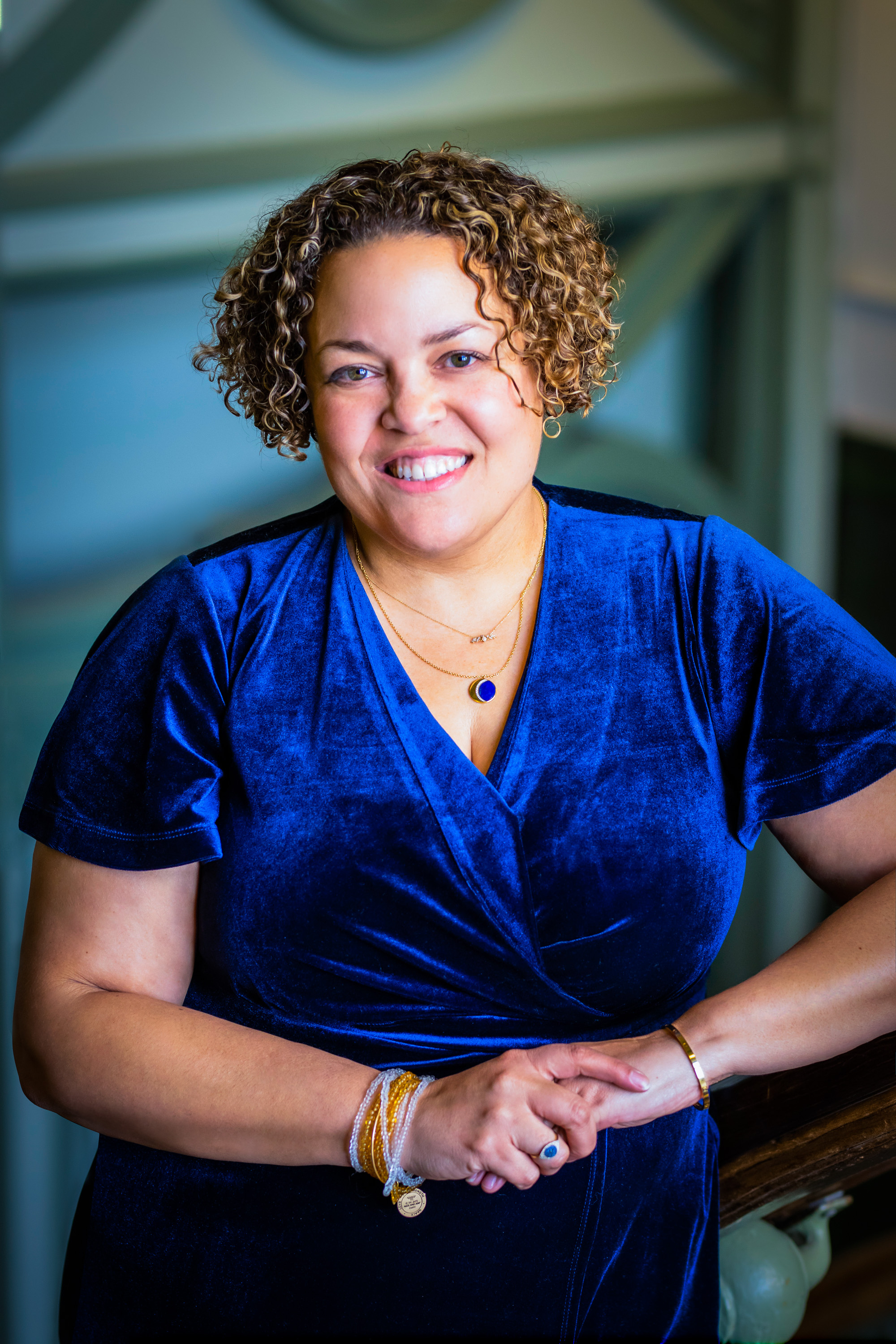 Dee Dee Mozeleski named Executive Director of Combined Foundations at City College
City College President Vince Boudreau has asked Dee Dee Mozeleski to continue in her role as Executive Director of the Combined Foundations at CCNY on a permanent basis. Mozeleski has spent two years in this role as interim Executive Director, following four years in the Colin Powell School for Civic and Global Leadership at City College, where she was brought on to help build the School and establish some of its most enduring programs, including projects related to human rights awareness, social justice leadership development and a diversity and inclusion pipeline project with the Appalachian Mountain Club. 
In a letter to the members of the merging foundations, Boudreau described Mozeleski as "a gifted manager, a masterful supervisor, a motivator, and an exceptional development strategist," citing the promotion as an "affirmation of the college's confidence in her accomplishments, leadership and vision."
Mozeleski is also Senior Advisor to Boudreau and leads the college's Office of Institutional Advancement and Communications. She has a twenty-five year career in nonprofit fundraising, board management and NGO start-up branding, having worked with some of the largest non-profit organizations in New York City and around the world, including the Weizmann Institute of Science, Tel Aviv University and The Cathedral of Saint John the Divine prior to coming to City College. Throughout her career, she has worked to raise millions of dollars for higher education and cultural engagement. 
"City College has a unique place in the history of our nation," Mozeleski said. "As the first public institution of higher learning in New York CIty and the first tuition-free college in the United States, we see our mission as one of changing destinies. Not just for our students, but for our entire campus community. The world-class research conducted on this campus continues to impact a variety of areas, including science, engineering, political discourse, social justice and educational reform. I am honored to serve City College at this moment in its history - when our mission is needed in ways even our founders may only have imagined."
At the Colin Powell School, Mozeleski directed philanthropic, financial restructuring and program building teams, as well as establishing the public profile for the school. She worked on primary school building projects in Ethiopia and Tanzania as part of two NGO start-up campaigns and served as a member of the board and development committee chair for the Seeds of Africa Foundation located in Adama, Ethiopia. 
A graduate of San Diego State University, Mozeleski also serves as a member of the Board of Advisors and Vice Chair of the Appalachian Mountain Club's New York-Northern New Jersey Chapter and is past board member of Women in Development, New York.
About The City College of New York
Since 1847, The City College of New York has provided a high quality and affordable education to generations of New Yorkers in a wide variety of disciplines. CCNY embraces its role at the forefront of social change. It is ranked #1 by the Harvard-based Opportunity Insights out of 369 selective public colleges in the United States on the overall mobility index. This measure reflects both access and outcomes, representing the likelihood that a student at CCNY can move up two or more income quintiles. In addition, the Center for World University Rankings places CCNY in the top 1.2% of universities worldwide in terms of academic excellence. More than 16,000 students pursue undergraduate and graduate degrees in eight professional schools and divisions, driven by significant funded research, creativity and scholarship. CCNY is as diverse, dynamic and visionary as New York City itself.  View CCNY Media Kit.