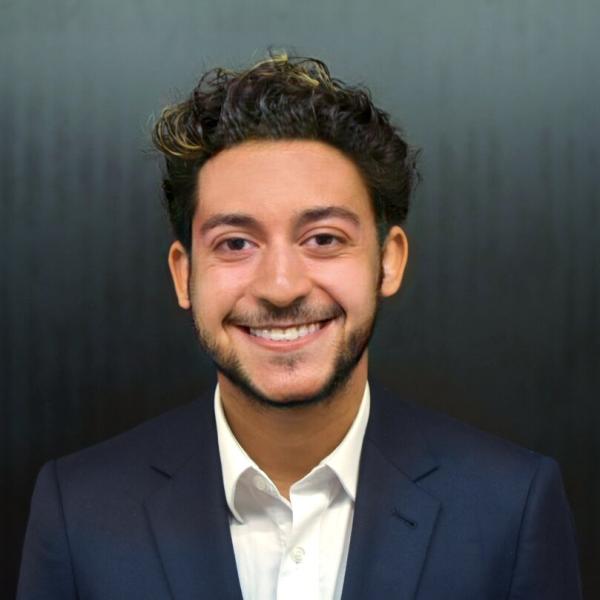 CCNY Grove School of Engineering senior Luis Abreu is a 2021 TRB Minority Student Fellow.
Luis Abreu, a senior at The City College of New York majoring in civil engineering, is one of 25 Americans selected as Minority Student Fellows by the Washington, D.C.-based Transportation Research Board (TRB), a program unit of the National Academies of Sciences, Engineering, and Medicine.  
The Dominican-born Queens resident is the only Fellow from the East Coast north of Maryland State. He's one of 16 undergraduate and nine graduate students in TRB's Class of 2021.
As a TRB Fellow, Abreu and his peers will research and explore ideas and solutions to some of the nation's transportation problems from diverse perspectives -- a primary goal of the fellowship program incepted in 2010. Fellows are scheduled to present their research at TRB's 100th annual meeting in Washington, D.C., next January and connect with TRB's network of professionals. Abreu's paper is entitled: "A Qualitative Assessment of the Multimodal Passenger Transportation System Response to COVID-19 in New York City."
The program also seeks to promote diversity and inclusiveness in transportation by increasing the number of underrepresented minorities in the field and in TRB activities.
"TRB is very pleased to provide opportunities for students interested in transportation from minority-serving institutions to be able to participate in the premier transportation research conference in the world," said Neil Pedersen, executive director of TRB.  "It gives them an unparalleled opportunity to be exposed to and learn from the top transportation researchers and professionals in the world."
The TRB Fellowship adds to Abreu's honors in CCNY's Grove School of Engineering. His other accolades include: 
The 2020 National Action Council for Minorities in Engineering (NACME) Scholarship – for excellence in engineering and computer science by an underrepresented minority student;  
 
The 2020 American Society of Civil Engineers (ASCE) Met Section Scholarship for exemplary service to the engineering community and student chapter.
Abreu, whose family moved to New York when he was five, has spent the last two years interning with Skanska USA Civil NE and plans to pursue a career within the heavy civil construction industry.
 About the TRB
The Transportation Research Board is a program unit of the National Academies of Sciences, Engineering, and Medicine — private, nonprofit institutions that provide independent, objective analysis and advice to the nation to solve complex problems and inform public policy decisions related to science, technology, and medicine. The National Academies operate under an 1863 congressional charter to the National Academy of Sciences, signed by President Lincoln.
About the City College of New York
Since 1847, The City College of New York has provided a high-quality and affordable education to generations of New Yorkers in a wide variety of disciplines. CCNY embraces its position at the forefront of social change. It is ranked #1 by the Harvard-based Opportunity Insights out of 369 selective public colleges in the United States on the overall mobility index. This measure reflects both access and outcomes, representing the likelihood that a student at CCNY can move up two or more income quintiles. In addition, the Center for World University Rankings places CCNY in the top 1.8% of universities worldwide in terms of academic excellence. Labor analytics firm Emsi puts at $1.9 billion CCNY's annual economic impact on the regional economy (5 boroughs and 5 adjacent counties) and quantifies the "for dollar" return on investment to students, taxpayers and society. At City College, more than 16,000 students pursue undergraduate and graduate degrees in eight schools and divisions, driven by significant funded research, creativity and scholarship. CCNY is as diverse, dynamic and visionary as New York City itself. View CCNY Media Kit.