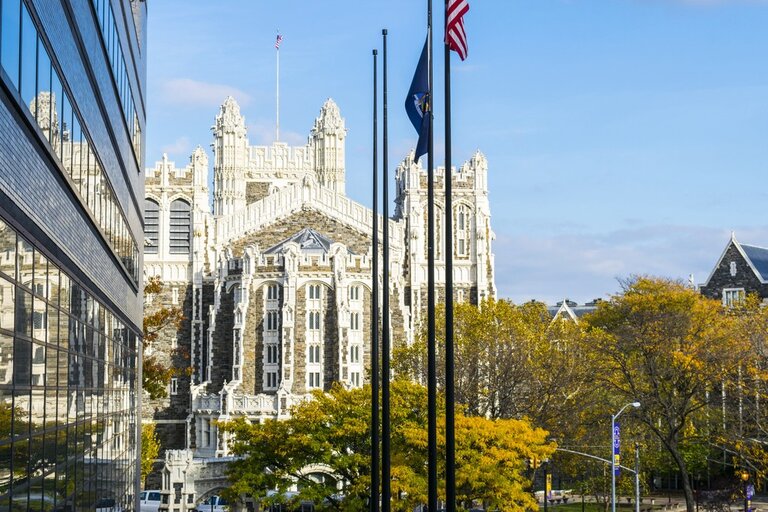 CCNY's tradition of quality and affordability continues to garner national rankings.
The City College of New York's long tradition of quality, affordability and outstanding student outcomes continues to gain national recognition. 

In its 2020 Best Colleges for Your Money rankings, Money Magazine lists CCNY in the top 15%.  And it's only one of two schools in New York State on the University Headquarters rankings of most affordable four-year colleges and universities by State.

CCNY ranked #113 out of 739 four-year schools that met Money's benchmark for successfully combining quality and affordability. MIT, Stanford University and Princeton ranked first, second and third, in that order. Click here to read Money's profile of CCNY.

To make the initial cut based on Money's methodology, a college had to:
Have at least 500 students;
Have sufficient, reliable data to be analyzed; 
Not be in financial distress;
Have a graduation rate that was at or above the median for its institutional category (public, private or historically black college or university), or have a high "value-added" graduation rate.
Money weighed more than 20,000 data points, including tuition fees, family borrowing, and career earnings. Data sources included the U.S. Department of Education, Peterson's, PayScale.com, and Money/American Institutes for Research calculations. 
In the University Headquarters rankings, CCNY and the State University of New York at New Paltz are the two leading schools in the Empire State that make the grade. University HQ ranks the most affordable colleges in the United States. Criteria is based on the lowest tuition cost.
About the City College of New York
Since 1847, The City College of New York has provided a high-quality and affordable education to generations of New Yorkers in a wide variety of disciplines. CCNY embraces its position at the forefront of social change. It is ranked #1 by the Harvard-based Opportunity Insights out of 369 selective public colleges in the United States on the overall mobility index. This measure reflects both access and outcomes, representing the likelihood that a student at CCNY can move up two or more income quintiles. In addition, the Center for World University Rankings places CCNY in the top 1.8% of universities worldwide in terms of academic excellence. Labor analytics firm Emsi puts at $1.9 billion CCNY's annual economic impact on the regional economy (5 boroughs and 5 adjacent counties) and quantifies the "for dollar" return on investment to students, taxpayers and society. At City College, more than 16,000 students pursue undergraduate and graduate degrees in eight schools and divisions, driven by significant funded research, creativity and scholarship. CCNY is as diverse, dynamic and visionary as New York City itself. View CCNY Media Kit.