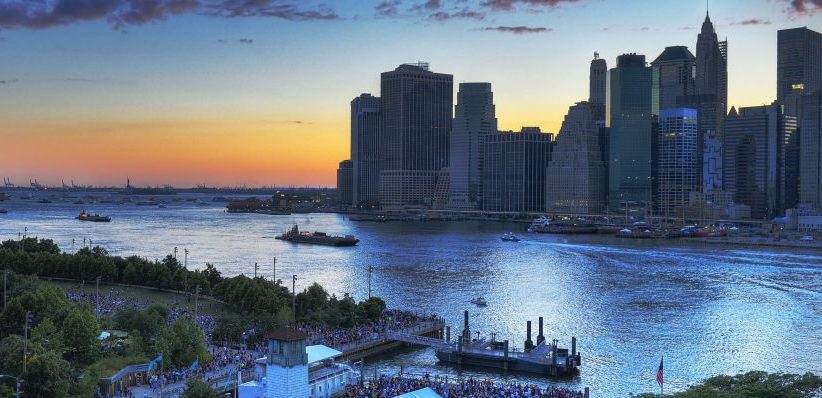 Coastal erosion overview. Photo credit: Diana Robertson.
As the massive threat to coastal areas from extreme weather events increases, the National Science Foundation is reaching out to select institutions to pool resources in response. The City College of New York's Grove School of Engineering is one institution invited by the NSF to brainstorm for a CCNY-based center on Smart Engineering Systems for Resilient Coastlines (SERC).
CCNY's partners in the proposed SERC include New York University, Princeton University, the University of Maryland, Baltimore County; and the University of Puerto Rico-Mayagüez. 
"SERC will serve as a global center of excellence and deliver transformational knowledge, technologies, devices and services in five domain areas," said Jorge E. Gonzalez, NOAA CREST professor of mechanical engineering in the Grove School. 
The five domain areas are:
Coastal weather surveillance and forecast systems;
Coastal hydrology, ecosystem alert and prediction systems;
Critical infrastructure;
Communication and decision-support technologies;  and
Advanced information systems technologies.
If successful, the CCNY-led proposal could receive up to $52 million in NSF grants over 10 years to fight an increasing threat to both life and the economy.
"The World Economic Forum Global Risks Report (2018) identifies extreme weather as the foremost peril to human society and progress," noted Gonzalez. "The Report estimates that in 2017, coastal weather disasters in the U.S. alone cost its economy more than $200 billion, killed or injured thousands of residents, and displaced more than 1.5 million."
Extreme weather events are urgent civic threats linked to a rapidly changing climate. And as these shifts continue, the magnitude of weather disasters in the U.S. will intensify, as will their adverse impact on communities, life, and property, he added.
The SERC initiative falls under NSF's Engineering Research Centers (ERC) program that supports convergent research aimed at strong societal impact. According to the NSF, each ERC has interacting foundational components that go beyond the research project, including engineering workforce development at all participant stages, a culture of diversity and inclusion where all participants gain mutual benefit, and value creation within an innovation ecosystem that will outlast the lifetime of the ERC
In addition to Jorge E. Gonzalez, Fred Moshary, Reza Khanbilvardi, who directs the CCNY-based NOAA CREST; and Michael Grossberg are the co-principal investigators of the SERC proposal at CCNY.
About the Grove School of Engineering
CCNY's Grove School of Engineering celebrates a century of educating engineers this year. Originally established as the School of Technology in 1919, it evolved to the School of Engineering in 1962 and was renamed The Grove School of Engineering in 2005 in honor of alumnus Andrew S. Grove, whose $26 million gift to the institution that year is the largest in CCNY's history. A distinguished member of CCNY's Class of 1960, Grove was a founder and former chairman of Intel Corp, one of the world's leading producers of semiconductor chips. Today, the Grove School remains the only public school of engineering in the heart of New York City.  
About The City College of New York
Since 1847, The City College of New York has provided a high quality and affordable education to generations of New Yorkers in a wide variety of disciplines. CCNY embraces its role at the forefront of social change. It is ranked #1 by the Harvard-based Opportunity Insights out of 369 selective public colleges in the United States on the overall mobility index. This measure reflects both access and outcomes, representing the likelihood that a student at CCNY can move up two or more income quintiles. In addition, the Center for World University Rankings places CCNY in the top 1.2% of universities worldwide in terms of academic excellence. More than 16,000 students pursue undergraduate and graduate degrees in eight professional schools and divisions, driven by significant funded research, creativity and scholarship. CCNY is as diverse, dynamic and visionary as New York City itself.  View CCNY Media Kit.