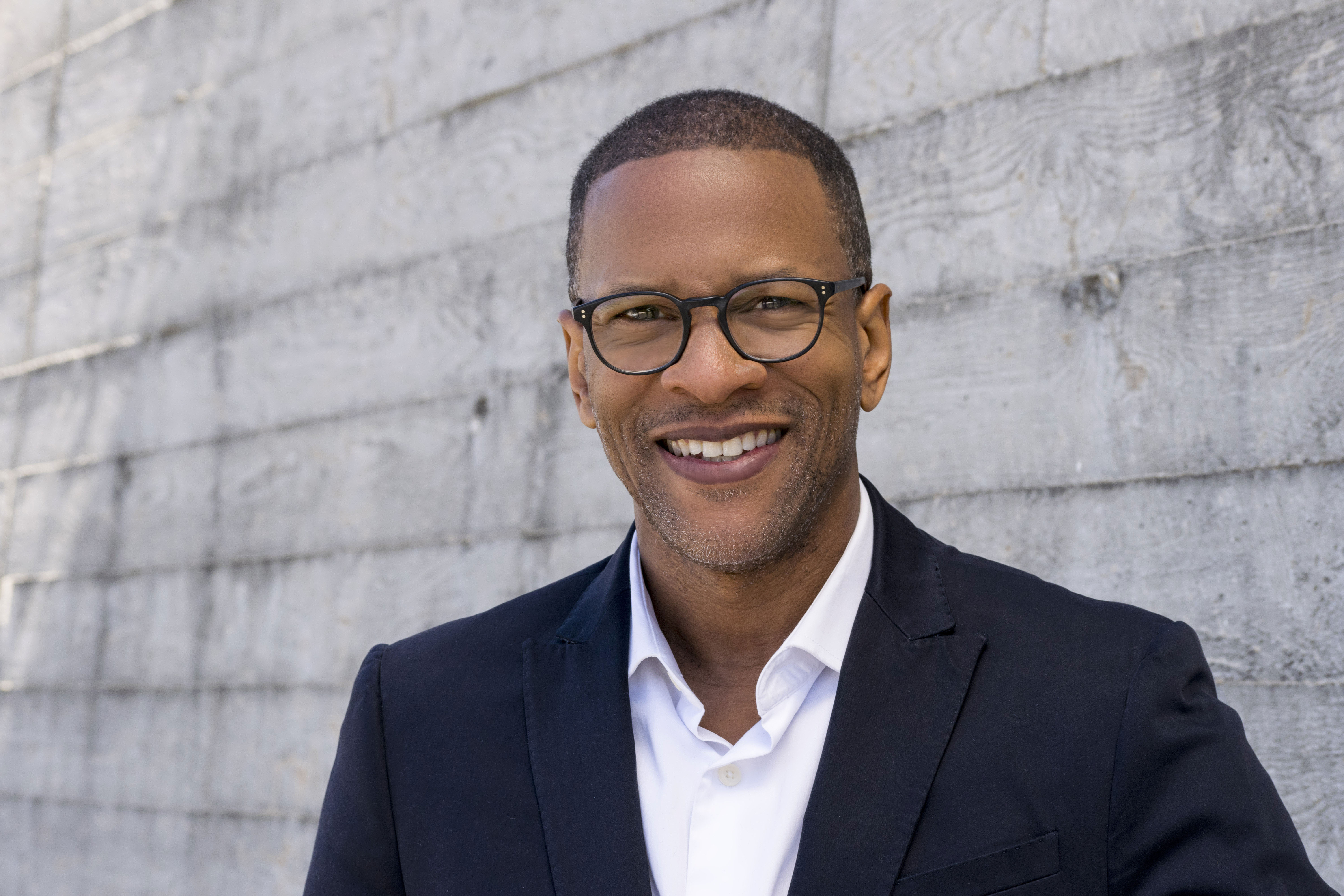 Shawn L. Rickenbacker is new Director of J. Max Bond Center for Urban Futures
Shawn L. Rickenbacker has been named director of the J. Max Bond Center for Urban Futures, The City College of New York's research and design center focused on Cities. Rickenbacker's appointment was announced by City College President Vince Boudreau and Gordon Gebert, Acting Dean, The Bernard and Anne Spitzer School of Architecture. The Bond Center honors the legacy of J. Max Bond, renowned African American architect and former architecture dean at CCNY, and his extraordinary accomplishments of integrating urban innovation with societal and cultural concerns.
As Director of JMBC for Urban Futures, Rickenbacker will oversee and guide the Center's mission. The Center was established in 2009 and until 2015 it focused its resources and research efforts on initiatives including Design for the Just City, Legacy City Design, and Inclusion in Architecture. In 2018 and beyond, the Center will move to expand its research focus and organizational network to work toward actionable innovation that addresses the unique urban challenges facing today's and tomorrow's cities. The Center will build on transdisciplinary research and design with world class researchers throughout the City University of New York and beyond as well as strategic public and private partnerships. The Center's partnerships and sponsors will help to ensure an effective dissemination of new knowledge, tools and implementation strategies that seek to improve the quality of life and opportunities available throughout cities.
"I owe much to Max Bond," said Rickenbacker. "He was such an inspiration to me and others with his commitment to socially responsible design and the championing of CCNY's intellectual resources as a city-wide asset for improving life in the city through research and design. I am honored to help build upon his legacy. The City College of New York is an amazing resource of some of the world's best talent and minds with a strong history of social engagement and social innovation. And I am excited to leverage these assets on behalf of organizations, agencies and communities seeking to effectively address the challenges and mine the opportunities of the continued urbanization of cities."
Born and raised in New York City, Rickenbacker is a trained architect, urbanist and systems technologist whose work has focused on the convergence of physical space and digital systems within the built environment, how we can learn from it and its relationship to the human experience. He is the co-founder of the privately held research and design consultancy, Urban Data + Design.
Rickenbacker will assume the role of Director of the J. Max Bond Center, as well as Associate Professor of Architecture. His addition to faculty will extend the range of expertise offered by The Spitzer School and allow for advanced research and educational opportunities associated within the Bond Center.
"The J. Max Bond institute is a unique feature of CCNY—a place designed to mobilize the campus's architectural expertise in service to the community that surrounds us," said President Boudreau. "In bringing Shawn Rickenbacker in to direct the Center, we have selected someone who, in his preparation, disposition and commitments is a perfect fit. Professor Rickenbacker thinks about the built environment in terms that engage structural aspects, ideas about technology and social questions of race, gender, opportunity and disparity.  In this most public of architectural centers, he is an emphatically public architect and will be a superlative director."
Rickenbacker, most recently served as the Gensler Visiting Professor at Cornell University School of Architecture and prior to that appointment the Favrot Visiting Chair in Architecture and a Senior Research Fellow at the Taylor Institute for Social Innovation at Tulane University. He has served on the faculty of the University of Pennsylvania Graduate School of Design and held academic appointments at The Ohio State University, Architectural Association, Syracuse University, and the University of Virginia.
"We are delighted to have Shawn Rickenbacker join the City College Community and lead the Bond Center's mission going forward," said Dean Gebert. "He not only brings a breadth of knowledge and experiences related to urbanization but also a vision that will help galvanize diverse resources and talent around the Bond Center's mission."
Rickenbacker received his Master of Architecture from The University of Virginia, with a Certificate in American Urbanism. He earned a Bachelor of Architecture degree from Syracuse University and a Certificate in Advanced Digital Interaction Design, from New York University, Center of Advanced Digital Applications.
An Advisory Board will be named to advise the Bond Center on matters of strategic and financial planning, future partnerships and management pertaining to the Center's mission.
About The City College of New York
Since 1847, The City College of New York has provided a high quality and affordable education to generations of New Yorkers in a wide variety of disciplines. Today The Chronicle of Higher Education ranks CCNY #2 among public colleges with the greatest success in ensuring the social mobility of our student body; at the same time the Center for world University Rankings places it in the top 1.2% of universities worldwide in terms of academic excellence. More than 16,000 students pursue undergraduate and graduate degrees in eight professional schools and divisions, driven by significant funded research, creativity and scholarship. CCNY is as diverse, dynamic and visionary as New York City itself.  View CCNY Media Kit.
Contact: Susan Konig
914 525 1867