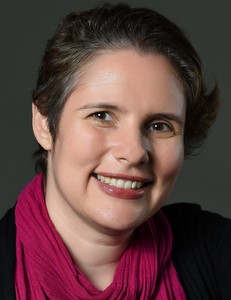 City College of New York Associate Professor Tatyana Kleyn, who directs the School of Education's Programs in Bilingual Education and TESOL, directed and co-produced the documentary film, "Una Vida, Dos Países [One Life, Two Countries], " which premieres at Aaron Davis Hall on Thursday, March 24 at 6 p.m.
This film, Kleyn's second after "Living Undocumented," shares the stories of the families who were undocumented in the U.S., and focuses on the children and youth. Her interest in this topic stemmed from media reports on the rising numbers of people being deported to Mexico and other nations in Latin America.  
"My work in immigration initially focused on undocumented youth in the U.S.," she said.  "I wanted to know more than just what the media reported. I wanted to learn about the stories of those who found themselves in a country they barely knew."
That led to her research in Oaxaca, Mexico, where she was able to work with returned families. Initially, Kleyn thought these families would be back in the country due to deportation, but many returned due to circumstances of living undocumented in the U.S.
The film's accompanying Spanish-English bilingual curriculum "will be a tool for opening up the conversation about migration policies and the people they impact the most," she said. She hopes that it leads to better understandings about why people pick up and move their families, often multiple times, as well as changes to national and transnational policies.
The film's trailer can be viewed at https://vimeo.com/156295883.
The film and its educational materials were funded by the US-Mexico Foundation.
About The City College of New York
Since 1847, The City College of New York has provided low-cost, high-quality education for New Yorkers in a wide variety of disciplines. More than 15,000 students pursue undergraduate and graduate degrees in the College of Liberal Arts and Science; Bernard and Anne Spitzer School of Architecture; School of Education; Grove School of Engineering; Sophie Davis Biomedical Education/CUNY School of Medicine; and the Colin Powell School for Civic and Global Leadership. U.S. News, Princeton Review and Forbes all rank City College among the best colleges and universities in the United States.