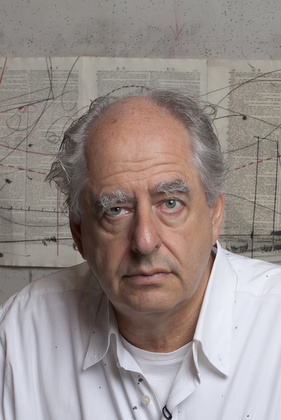 William Kentridge to discuss his work, currently at the Metropolitan Museum of Art, with Princeton University Professor D. Graham Burnett
What happens when art enters into dialogue with the history of science? Find out when the eminent South African artistWilliam Kentridge meets Princeton University science historian Dr. D. Graham Burnett 5 p.m. Thursday, April 3, in Room 95, Shepard Hall. The event is part of City College's year-long "Science and Society" lecture series. 
The pair will discuss Mr. Kentridge's installation, "The Refusal of Time," currently on view at The Metropolitan Museum of Art. The installation comprises five video channels projected around a room, at the center of which is a large kinetic sculpture (the "breathing machine" or "elephant"). Completed in 2012, it is a 30-minute meditation on time and space, the complex legacies of colonialism and industry and the artist's own intellectual life.
Mr. Kentridge, a lifelong resident of Johannesburg, is known for his prints, drawings and animated films. Since the 1990s – coinciding with the end of apartheid – his work has found an increasingly international audience.
Dr. Burnett, a professor of history at Princeton, is a 2013-2014 Guggenheim Fellow in residence as a research fellow at the Bard Graduate Center in New York City. His research focuses on connections between the sciences and visual arts.
The "Science and Society" lecture series presents prominent scholars in the humanities or social sciences whose work engages with the history, politics and societal significance of the STEM disciplines (science, technology, engineering and math). It aims to foster a conversation about the relation between the humanities and sciences among faculty from across the campus.