David Crismond
Associate Professor, Childhood Education
Program Director
Main Affiliation
School of Education
Additional Departments/Affiliated Programs
Teaching & Learning
Childhood Education (Graduate)
Childhood Education (Undergraduate)
Building
North Academic Center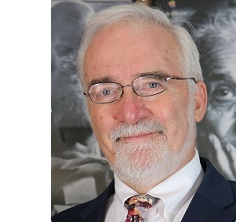 David Crismond
Profile
Dr. Crismond also has a courtesy appointment with City College's Grove School of Engineering.
Courses Taught
EDCE 42000, 3100C, 3200C –  Elementary Science & Engineering Methods, pre-service teachers
EDCE 7502N, 7504N, 7505N –  Elementary Science & Engineering Methods, in-service teachers
EDCE 7508N – Teacher as Designer
Research Interests
My current research interests are related to K-12 STEM learning and teaching, especially science and math concepts in the context of doing hands-on investigations and engineering design tasks. I am also involved in the development of more complete representations of design Pedagogical Content Knowledge (dPCK) in teachers, and valid and reliable ways of describing what teachers need to know and do to support STEM learning with design activities using design teaching portfolios.
Publications
Crismond, D. & Adams, R. (2012). The informed design teaching and learning matrix. Journal of Engineering Education 101(4): 738-797.

Crismond, D. (2013) Design practices and misconceptions. The Science Teacher 80(1): 50-54.

Crismond, D., Soobyian, M., & Cain, R. (2013). Taking engineering design out for a spin: How a simple whirligig design challenge can highlight both inquiry and design. Science & Children 50(5): 34-39.

Crismond, D., Gellert, L., Cain, R., & Wright, S. (2013). Minding design missteps: A watch list of misconceptions for beginning designers. Science & Children 51(2): 80-85.

Crismond, D. (2013). Troubleshooting: A Bridge That Connects Engineering Design and Scientific Inquiry Practices. Science Scope 36(6): 74-79.

Crismond, D. (2011) "Scaffolding strategies for integrating engineering design and scientific inquiry in project-based learning environments". In Barak, M. & Hacker, M. (Editors), Fostering Human Development through Engineering and Technology Education. Rotterdam, Netherlands: Sense Publishers.

Crismond, David. (2001). Learning and using science and technology ideas when doing investigate-and-redesign tasks: A study of naive, novice and expert designers doing constrained and scaffolded design work. Journal of Research in Science Teaching, 38(7), 791-820.