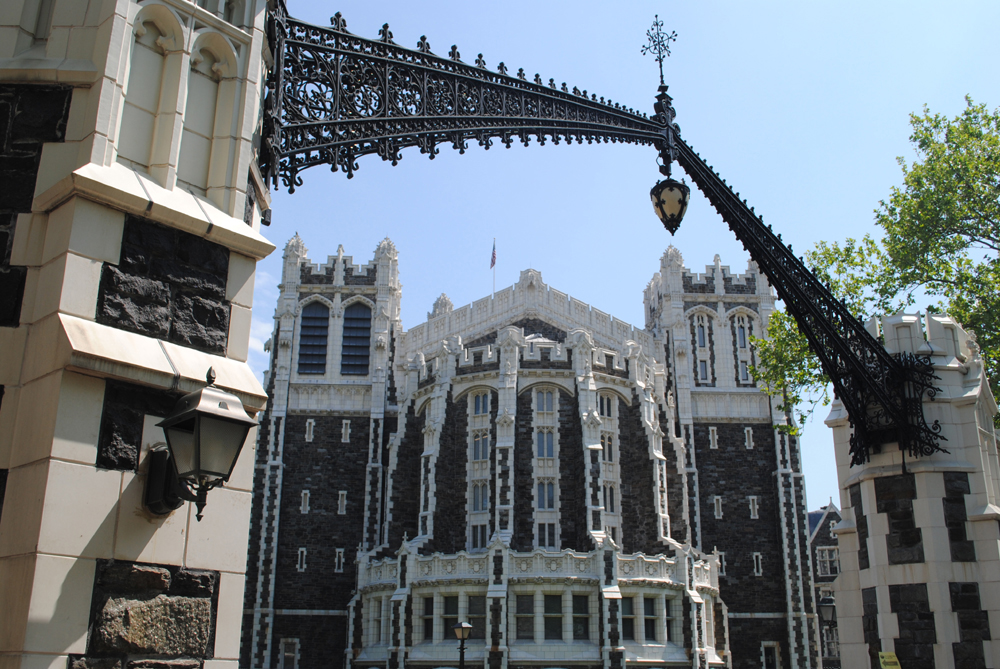 Our Program Framework
is built upon a faculty-generated Conceptual Framework, which states:
Our mission is to prepare knowledgeable, reflective, and caring educators who are qualified and committed to teaching and leading in diverse communities.
The School of Education's Conceptual Framework includes the following themes and dispositions:
- Developing in-depth knowledge about the world
- Becoming skillful, reflective practitioners
- Educating for and about diversity
- Nurturing leadership for learning
- Building caring communities
- Dispositions (e.g., believing that all students can learn, treating students fairly, in a caring environment, with ethics and values, where differences are respected).
The Undergraduate Childhood Education Program leads to the degree of Bachelor of Science in Education (BSEd) and a recommendation for New York State initial certification as a teacher of grades one through six (ages 6-11).  As with other programs within the School of Education, the Childhood Education Undergraduate Program is registered by the New York State Department of Education and is fully accredited by the National Council for Accreditation of Teacher Education (NCATE).
Depending upon transfer credits and/or content studies, students complete 120 credits in three main curricular areas within this program: liberal arts core requirements, co-major (or interdisciplinary concentration), and required education courses. Students may take certain education courses while completing core requirements in the liberal arts and courses in their co-major (or interdisciplinary concentration). Click on the following link for information on the undergraduate courses that you can take in Childhood Education.
If you are interested in teaching in elementary schools (grades 1 - 6), go to the Admissions link in the menu above.  Once admitted and for help in planning your program, please make an appointment to meet with an advisor in the Office of Student Services (North Academic Center, Room 3/223A) or click on the Advisement icon.
The Graduate Childhood Education Program includes five Paths or Tracks that are based on the above mentioned conceptual framework.
Event Videos
Orientation for Prospective Childhood Education Student Teachers:  This orientation (10/28/22) provides an overview of the student teaching experience from start to finish (e.g., application process, school placement, responsibilities and expectations while student teaching, participating in the weekly seminar, and attending Friday workshops).  It also introduces optional placement by the DoE's Teacher Academy  and explains the state certification process.
 
Teachers' Panel: This panel (11/9/21) featured teachers (new and veteran) from the Childhood Education Program (graduate and undergraduate) who shared their teaching experiences—finding jobs, the challenges and successes in their schools, and their decisions to move to new schools.
 
Student Teachers' Panel: This panel (11/17/21) featured four students from the Childhood Education Program who shared their student teaching experiences during fall '21 (e.g., lesson planning, working with the cooperating teacher, understanding the variety of learner within the classroom).
CONTACT INFORMATION
Professor Megan Blumenreich
Program Director

North Academic Center
Room 4/212C
160 Convent Avenue
New York, NY 10031

e: mblumenreich@ccny.cuny.edu



Professor Catherine Franklin
Undergraduate Program Coordinator

North Academic Center
​Room 4/212B
160 Convent Avenue
New York, NY 10031
Please call Ms. Stacia Pusey, Assistant Dean of Enrollment & Student Services, at 212-650-5316/6296, or visit the Office of Admissions & Student Services (North Academic Center, Room 3/223A) if you need additional information or have questions.