CCNY SEEK Club
Welcome to the SEEK CLUB!
Our Club Details
The Percy Ellis Sutton SEEK Student Club is a student organization of the SEEK Program at City College that preserves the rich heritage of the SEEK Program, as well as its historical, cultural, and educational importance. 
The Percy Ellis Sutton SEEK Student Club Executive Board members meet once a week through zoom. Club members will be notified when we have virtual events to attend and become active members. 
Students can become official members of the Percy Ellis Sutton SEEK Student Club under "Groups" on the CCNY Student Life application.
CCNY Student Life: The Percy Sutton SEEK Student Club
Afruja Islam - President
My name is Afruja Islam. I am a rising sophomore majoring in Psychology and minoring in Theatre and Economics. I was very overwhelmed my first semester at CCNY, but SEEK (specifically the PAL center) became my home where I let go of all my worries. Fast forward, the E Board members for the SEEK club were being announced through email, and I got selected for the Secretary position! I was over the moon because this was when I realized that I get to give back to SEEK through the club for all the things they have done for me. I want to make sure every student that comes to our meetings leaves, knowing they are a part of this fantastic family! Through my passion for helping others, I will make sure that SEEK club members have a blast in this club while still learning from each other, including myself. I look forward to having an amazing year with the incoming and current club members and the E Board members. Look out for future events, and I hope to see you there!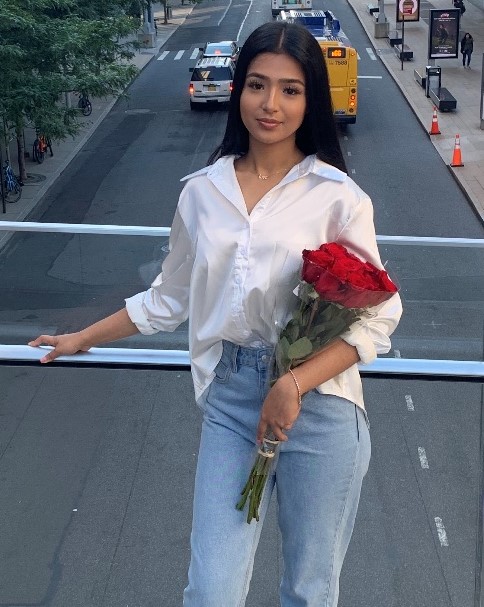 Aissata Diallo - Vice President
My name is Aissata Diallo. I enrolled at City College of New York Fall'19
,
through SEEK. This will be my 2nd year attending. I am majoring in psychology and biology, like the many other students at CCNY. I have great passion for
leadership, my
community
, and
I
most importantly
care about
the wellbeing of my fellow SEEK students
. I want SEEK students' satisfaction with th
is
program
which
I have had
the
privilege
of
being a part of
.
 Student's
 concerns are my concerns
and along with my fellow SEEK e-board electors, we will have the most splendid year! See you all this Fall
... online! 
Tangil Patwary - Treasurer
Hey everyone, I am a sophomore at CCNY, majoring in Business Admin. I am passionate about seeking out new opportunities and meeting people. I choose to be a member because of how much I appreciate the SEEK club. I am willing to help because being in SEEK is an honor for social and economic mobility. I am eager to meet all the members that are willing to join! 
Sumayea Irna - Social Media Promoter
My name is Sumayea Irna. I am currently a sophomore, pursuing a degree in psychology. I am passionate about helping my community and making connections with people. Besides studying, I like to integrate myself in various activities. In my free time, I enjoy acting and reading plays.
Gabriel Reyes - Past President
I am a rising senior at CCNY majoring in Political Science and minoring in community change studies and Black studies. My passion resides in fighting to advance social justice for low-income communities of color. With that said, I joined the SEEK club because it has been the backbone for me as I have navigated my college journey, and I want to be able to make this club as welcoming as possible for all SEEK students so they feel safe and supported throughout their journey. I look forward to serving all SEEK students!