Coronavirus (COVID-19) Outbreak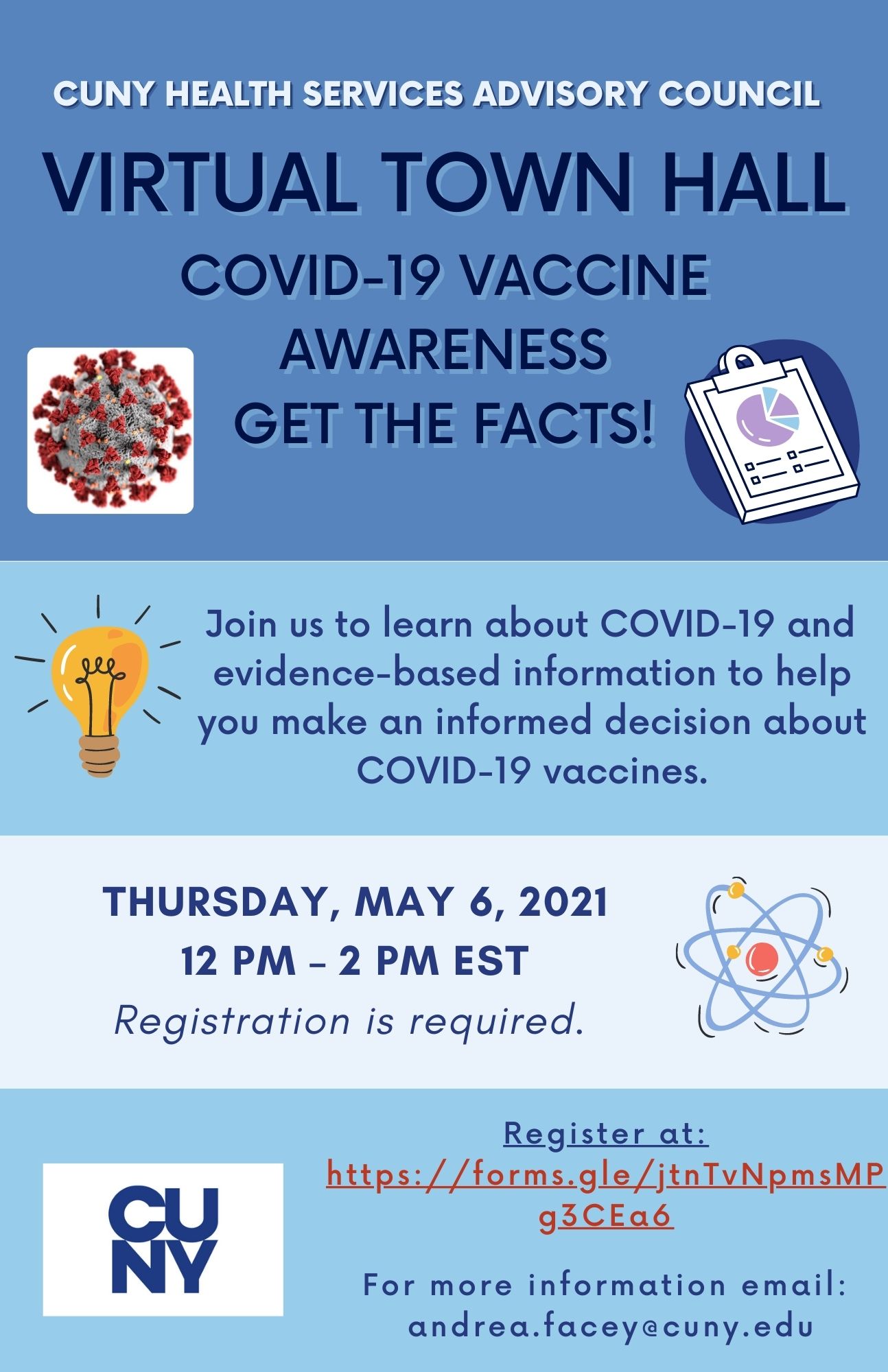 Health and Wellness Services is committed to continue helping students during this time with questions and concerns regarding health issues, health insurance enrollment, immunization requirements, counseling and gender resources, referrals, etc.  The Student Health campus office has been temporarily closed in observance of the federal and state guidelines for the prevention of spread and transmission of the current coronavirus (COVID-19) outbreak.
CONTACT US
If you need to speak to a nurse, please contact us at 212.650.8222, or email us at shs@ccny.cuny.edu
The Health and Wellness Virtual Front Desk is available to meet with students through the Zoom platform and is available Mondays through Fridays from 10am-4pm.
 https://ccny.zoom.us/j/2126508222   Meeting ID: 212 650 8222
SPRING 2021 IMMUNIZATION REQUIREMENTS
Students registering for Spring 2021 classes are required to provide Immunization forms in anticipation of resuming in-person classes in future, pending NYSDOH and CUNY guidelines.
Immunization documents for Spring and Summer 2021semesters are only being accepted through email at  shs@ccny.cuny.edu at this time. 
The CCNY Immunization Record form is available at https://www.ccny.cuny.edu/sites/default/files/Immunization%20Record.pdf
QUARANTINE FUN
It's important to remember that it's ok to have fun at home during the COVID-19 pandemic. Below, is a list of resources for New Yorkers to check out and enjoy with friends and family alike!
ENTERTAINMENT
FUN WITH FOOD
LIFT YOUR SPIRITS
BUILDING RESILIENCE
If you find that you just cannot have fun or engage meaningfully in any recreational activity, we have curated some resources on mental health and emotional well-being should you need them. 
PHYSICAL AND MENTAL HEALTH
HOTLINES
SAMHSA Disaster Distress Helpline 


24/7, 365-day-a-year crisis counseling and support to people experiencing emotional distress related to natural or human-caused disasters

NYS Office of Mental Health Emotional Support Line: 1-844-863-9314
COVID-19 HEALTH TIPS
Students that may be experiencing symptoms related to the coronavirus are encouraged to contact their medical provider, or contact 311 for further instructions: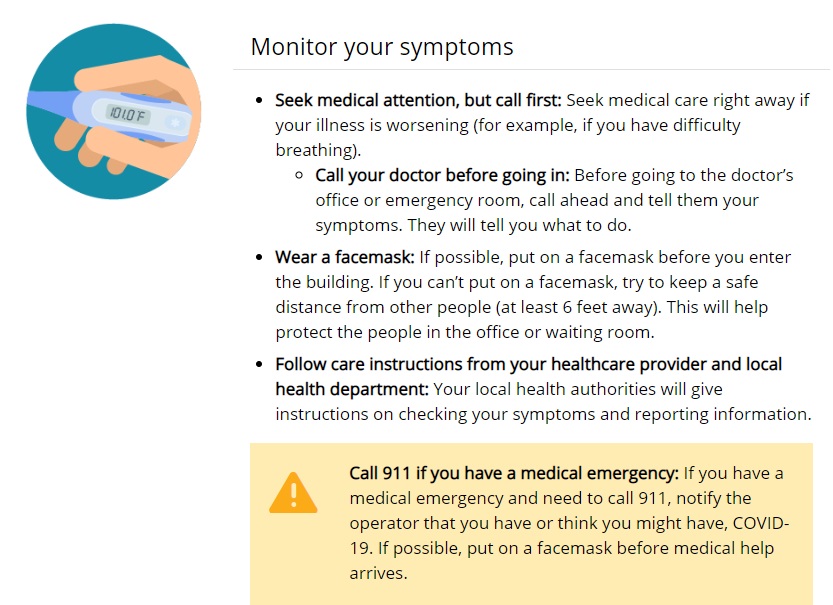 For more information, please visit:
The Centers for Disease Control and Prevention
https://www.cdc.gov/coronavirus/2019-ncov/if-you-are-sick/steps-when-sick.html
New York City Health
https://www1.nyc.gov/site/doh/health/health-topics/coronavirus.page
Regular Student Health Services Provided
Student Health Services (SHS) is committed to delivering quality care. Clinical services provided by Registered Nurses are free and confidential to all currently enrolled CCNY students. Medical services include:
Immunizations - MMR, Hepatitis B, Tdap (Tetanus), Influenza (Seasonal)
PPD/Tuberculine testing 
Health Education 
First Aid
Student Health Services also facilitates health promotion and disease prevention with:
Free on-site HIV Testing by community based organizations
Health Insurance Navigators on campus for health insurance enrollment
Continuity of care with referrals to community based organizations
Student Health Services is a part of Health and Wellness Services in the Division of Student Affairs.
Quick Links
Forms:
LOCATION
160 Convent Avenue
Marshak Science Building, Room J15
New York, New York 10031
Revised Hours of Operation Due to COVID-19 and Spring 2021 Schedule
Zoom Virtual Front Desk
Monday-Friday 10am-5pm
Zoom link:
Scheduled Closing Dates  (dates are subject to change)
Spring 2021
Friday February 12th, Lunar New Year
Monday February 15th, Presidents Day
Monday May 31st, Memorial Day
CCNY Summer Schedule June 25th-August 13th (dates are subject to change)
Monday-Thursday 9am-5pm
Closed on Fridays
Summer 2021
Friday June 18th,
Monday July 5th, Independence Day (observed)
Fall 2021
Monday October 11th, Dia de la Raza
Thursday November 25th - Sunday November 28th,  Thanksgiving Holiday Recess
Friday December 24th - Saturday December 25th, Christmas Holiday Recess
Friday December 31st - Saturday January 1st,  New Year's Holiday Recess