Coronavirus (COVID-19) Outbreak
COVID Vaccine Required for In-Person Fall Classes
Governor Cuomo announced on May 10th, 2021 that COVID-19 vaccinations will be required for all students attending in-person classes beginning this fall. All vaccination sites in New York City allow walk-ins, meaning you do not need an appointment in advance, though you can still make one if you'd prefer. You can even visit one of  The CUNY campuses to get your life-saving shot. Sites are located at Medgar Evers College, York College, City College, Lehman College and Queensborough Community College. For more information about the vaccine and where to get it, visit the VaxUpCuny webpage at https://www.cuny.edu/coronavirus/
Student Guide to Uploading Vaccination Verification
All students, faculty and staff can start uploading their information  by signing in to CUNYfirst and clicking on the Vaccine Verification link. To complete your vaccination information, you will need the date of your second shot for Pfizer and Moderna or the date of your single shot for Johnson & Johnson; a scan or photograph of your CDC COVID-19 vaccination record card (or an equivalent document if you received your vaccination outside the U.S.), and, if you have the NY State Excelsior Pass app, a scan or photograph of your pass on your mobile device. CUNY is working with NYS Excelsior to link the pass to CUNY for validation purposes.
Please note that the symptom tracker feature of Everbridge will no longer be in use after the return to workplaces on August 16. CCNY will transition to a new feature in Everbridge that will display a CUNY VAX pass for those who have verified their vaccination information in CUNYfirst.
A guide to uploading information into the Vaccination Verification Portal is located at https://cunyithelp.cuny.edu/sp?id=kb_article_view&sysparm_article=KB001…
Religious and Medical Exemptions
What are acceptable reasons for requesting an exception or a medical exemption?
Enrolled students may request an exemption from the requirement that they submit proof of COVID-19 vaccination for medical or religious reasons. Students requesting an exemption for medical reasons will be required to submit a statement from a doctor or advanced practice nurse explaining the medical reason for this and the period for which the exemption is being requested. Students requesting an exception for religious reasons will be required to submit a written statement, signed by the student (or signed by a parent or legal guardian if the student is a minor) explaining how immunization conflicts with the student's religious beliefs. Sincerely held religious belief, practice, or observance includes any traditionally recognized religion as well as beliefs, observances, or practices, which an individual sincerely holds and which occupy in their life a place of importance parallel to that of traditionally recognized religions.
How do I apply for a religious exception or a medical exemption?
Medical exemptions and religious exceptions can be requested via the Vaccination Verification portal in CUNYFirst. Students requesting medical exemptions will also have to submit additional documentation signed by a healthcare provider. The filled form can then be uploaded into the CUNYFirst Vaccination Verification portal. Your request will be evaluated by your campus 
Medical Exemption
The COVID-19 Vaccine Medical Exemption Request form is available in the portal or following link. The filled form can then be uploaded into the CUNYFirst Vaccination Verification portal. Your request will be evaluated by your campus Location Vaccine Authority Liaison.  Medical exemptions and religious exceptions are evaluated on a case-by-case basis; they are not automatically granted.
Medical Exemption Request Form can be found at https://www.cuny.edu/wp-content/uploads/sites/4/page-assets/coronavirus… 
Covid-19 Protocol on Face Coverings
CUNY takes the well-being and safety of students, faculty and staff very seriously. During the pandemic, we all have an obligation to behave in a responsible manner per the guidance approved in your campus' re-opening plan to prevent the spread of the coronavirus. Responsible behavior extends to your off-campus and personal lives, which can affect your ability to transmit the virus on campus, including at a minimum:
always wearing a mask when on campus and when gathering with other individuals
maintaining physical distance of at least six feet on campus and when gathering with individuals outside the classrooms and other areas
limiting the size of on campus gatherings;
minimizing and limiting the size of events gatherings with other students
Student Vaccination Policy
https://www.cuny.edu/coronavirus/faqs/
COVID Vaccine Information
Health and Wellness Services is committed to continue helping students during this time with questions and concerns regarding health issues, health insurance enrollment, immunization requirements, counseling and gender resources, referrals, etc.  The Student Health campus office has been temporarily closed in observance of the federal and state guidelines for the prevention of spread and transmission of the current coronavirus (COVID-19) outbreak.
For more information on the COVID vaccine visit https://www1.nyc.gov/site/doh/covid/covid-19-vaccines.page
CONTACT US
If you need to speak to a nurse, please contact us at 212.650.8222, or email us at shs@ccny.cuny.edu
The Health and Wellness Virtual Front Desk is available to meet with students through the Zoom platform during the CUNY Summer Schedule (June 25th through August 13th) on Mondays through Thursdays from 8am-5pm. 
 https://ccny.zoom.us/j/2126508222   Meeting ID: 212 650 8222
SUMMER & FALL 2021 IMMUNIZATION REQUIREMENTS
Students registering for Summer and Fall 2021 classes are required to provide Immunization forms in anticipation of resuming in-person classes in future, pending NYSDOH and CUNY guidelines.
Immunization documents for Summer and Fall 2021 semesters are only being accepted through email at  shs@ccny.cuny.edu at this time. 
The CCNY Immunization Record form is available at https://www.ccny.cuny.edu/sites/default/files/Immunization%20Record.pdf
HOTLINES
SAMHSA Disaster Distress Helpline 


24/7, 365-day-a-year crisis counseling and support to people experiencing emotional distress related to natural or human-caused disasters

NYS Office of Mental Health Emotional Support Line: 1-844-863-9314
COVID-19 HEALTH TIPS
Students that may be experiencing symptoms related to the coronavirus are encouraged to contact their medical provider, or contact 311 for further instructions: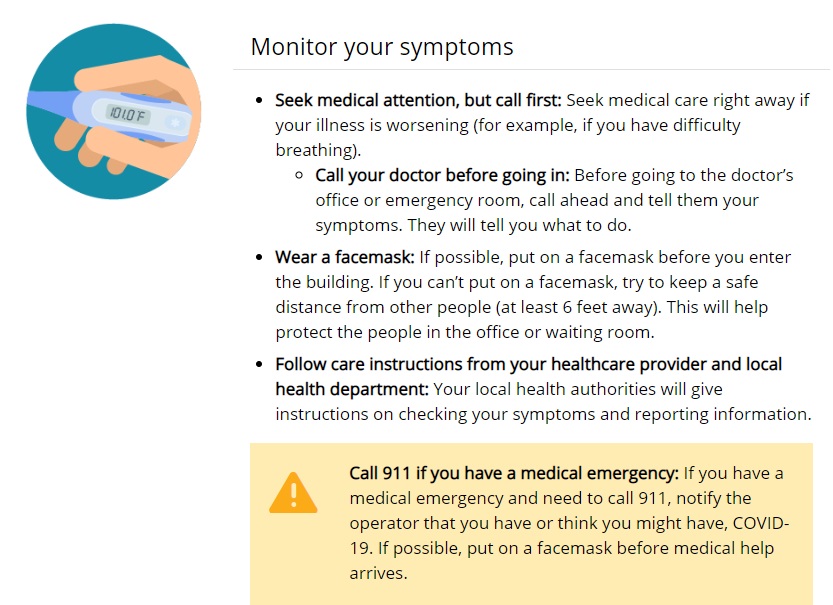 For more information, please visit:
The Centers for Disease Control and Prevention
https://www.cdc.gov/coronavirus/2019-ncov/if-you-are-sick/steps-when-sick.html
New York City Health
https://www1.nyc.gov/site/doh/health/health-topics/coronavirus.page
Regular Student Health Services Provided
Student Health Services (SHS) is committed to delivering quality care. Clinical services provided by Registered Nurses are free and confidential to all currently enrolled CCNY students. Medical services include:
Immunizations - MMR, Hepatitis B, Tdap (Tetanus), Influenza (Seasonal)
PPD/Tuberculine testing 
Health Education 
First Aid
Student Health Services also facilitates health promotion and disease prevention with:
Free on-site HIV Testing by community based organizations
Health Insurance Navigators on campus for health insurance enrollment
Continuity of care with referrals to community based organizations
Student Health Services is a part of Health and Wellness Services in the Division of Student Affairs.
Quick Links
Forms:
LOCATION
160 Convent Avenue
Marshak Science Building, Room J15
New York, New York 10031
Revised Hours of Operation Due to COVID-19 
Zoom Virtual Front Desk
Monday-Thursday 8am-5pm (Summer Schedule)
Zoom link:
CCNY Summer Schedule June 25th-August 13th (dates are subject to change)
Monday-Thursday 8am-5pm
Closed on Fridays
Summer 2021
Friday June 18th, Juneteenth (observed) 
Monday July 5th, Independence Day (observed)
Fall 2021
Monday October 11th, Dia de la Raza
Thursday November 25th - Sunday November 28th,  Thanksgiving Holiday Recess
Friday December 24th - Saturday December 25th, Christmas Holiday Recess
Friday December 31st - Saturday January 1st,  New Year's Holiday Recess
CONTACT INFORMATION
Phone: 212.650.8222
Fax: 212.650.8227
E-mail:  shs@ccny.cuny.edu
Romy Fabal, MSN, RN-BC
Director/ Staff Nurse