Coronavirus (COVID-19)
IMPORTANT INFORMATION REGARDING COVID-19 VACCINE COMPLIANCE
COVID Vaccine Required for In-Person Fall 2021 Classes
With full FDA approval announced on 8/23/21, the below deadlines are your final opportunity to make sure that you #VaxUpCUNY, stay safe and do not put yourself at academic or financial risk.
Unvaccinated students now have until 9/27/21 to be fully vaccinated and upload their vaccination documentation to CUNYfirst (so their documents can be checked and approved by 10/7/21 or 45 days after full FDA approval). Students taking in-person or hybrid classes who fail to follow the vaccine mandate per CUNY policy will be subject to potential academic withdrawal that could also impact their financial aid and might not be eligible for refunds for the course.
Please note that the symptom tracker feature of Everbridge will no longer be in use after the return to workplaces on August 16. CCNY will transition to a new feature in Everbridge that will display a CUNY VAX pass for those who have verified their vaccination information in CUNYfirst.
Course Withdrawals 
If you did not upload proof of vaccination by 9/27/21, you will be withdrawn from, and receive a "WA" grade for, any and all of your in-person/hybrid classes by 10/8/21 (or 10/21/21 for LaGuardia, Kingsborough, and Guttman students who begin the term later). You will remain enrolled in any and all online classes. If you have questions or seek a waiver after reading the below, please email your Campus Location Vaccine Authority (LVA) Liaisons. 
More Time to Upload 
You may still have until 10/7/21 to upload proof of vaccination to CUNYfirst if you: 
didn't complete vaccination on time due to medical reasons, unavoidable personal circumstances, or other reasons, or experienced complications in uploading documents or didn't upload the proper document, or 
received a waiver from your campus LVA to submit proof you've had at least one shot of Pfizer or Moderna and you will complete your second shot by 10/7/21, or
received a waiver from your campus LVA to submit proof you've had the Johnson & Johnson shot before 10/7/21, (students with waivers who are not fully vaccinated by 10/7/21 should consult with their instructors on how to manage missing classes until they are able to enter campus), or 
attend LaGuardia, Guttman or Kingsborough: because your semester began on 9/9/21, at the discretion of the college you may have until 10/7/21 to upload proof of vaccination. If you are vaccinated after 9/23/21, you must receive the Johnson & Johnson vaccine. 
Other Exceptions 
If you are enrolled in a hybrid course that will have its first in-person class after 10/7/21, and you must be fully vaccinated before the class meets. You must upload proof of vaccination up to 10 days prior to the first in-person class. 
If you are enrolled in a hybrid course that had all its in-person classes before 10/7/21, you will not be withdrawn from that course. 
Students with approved medical or religious exemptions will not be withdrawn from classes for Fall 2021. 
Medical Exemptions submitted after 9/27/21 and before 10/7/21 may be considered in extreme cases, such as if recent COVID-19 infection prevented vaccination. (Religious exceptions submitted after 9/27/21 will not be considered.) 
You may appeal to have your withdrawal removed if your proof of vaccination is submitted and processed and you believe your withdrawal was made in error. The appeal process will be the same as for other immunization compliance and appeals.
MASKED+VAXXED OR TESTED:
Starting Aug. 16, 2021, every person who visits The City College College campus must:
1. Wear a face mask inside all CUNY campuses and office buildings. 
This includes while working in a non-enclosed space such as a cubicle or other open seating, regardless of physical distance from others.
Wear a mask outdoors on campus when unable to maintain physical distance from others.
The only exceptions to wearing a mask inside are:
If a fully vaccinated person is alone in an enclosed space such as an office, conference room, or dorm room.
In a classroom, if a vaccinated professor is teaching a class and is able to keep social distance from everyone else in the class, he or she may choose not to wear a mask.
Briefly while eating or drinking, provided social distancing is maintained
Anyone who is not fully vaccinated must wear a mask indoors and outdoors at all times while on campus, including in enclosed spaces, except briefly when eating or drinking (in which case they must maintain strict social distancing from other individuals). When classes begin, students who are not vaccinated will be further required to maintain social distancing between themselves and all others in a classroom. 
2. Have submitted proof of vaccination in CUNYfirst or proof of a negative COVID-19 test administered at one of 20 CUNY testing sites across the five boroughs. 
HOW TO SUBMIT PROOF OF VACCINE OR COVID TEST
STUDENTS
Students taking in-person classes this semester must be vaccinated, pending FDA approval, and submit proof of their vaccination to CUNYfirst.  students may access campus by submitting proof of a negative COVID-19 test that has been administered within the past seven days at a CUNY testing site. However, if you test positive, you cannot access campus. Visit our FAQ for more. If you are fully vaccinated, do not wait to submit proof of your vaccination in CUNYfirst. 
READ CUNY's STUDENT VACCINATION POLICY AND FAQS
READ CUNY's STUDENT GUIDE TO VACCINATION AND VERIFICATION
***PROVIDE PROOF OF VACCINATION via CUNYfirst

 WATCH: How to Submit Proof of Vaccination in CUNYfirst 

 READ: CUNY'S BACK TO WORK IN PERSON AND LEARNING ON CAMPUS 
Already submitted proof of vaccination? The Everbridge App will now serve as your CUNY Vax   Pass. Find  out more here.



***PROVIDE PROOF OF A NEGATIVE COVID TEST that has been administered within the past seven days at a CUNY testing site. The sites and the testing are administered by third-party vendor Cleared4

 VIEW: HOW TO SCHEDULE A COVID TEST WITH CLEARED4.
Religious and Medical Exemptions
What are acceptable reasons for requesting an exception or a medical exemption?
Enrolled students may request an exemption from the requirement that they submit proof of COVID-19 vaccination for medical or religious reasons. Students requesting an exemption for medical reasons will be required to submit a statement from a doctor or advanced practice nurse explaining the medical reason for this and the period for which the exemption is being requested. Students requesting an exception for religious reasons will be required to submit a written statement, signed by the student (or signed by a parent or legal guardian if the student is a minor) explaining how immunization conflicts with the student's religious beliefs. Sincerely held religious belief, practice, or observance includes any traditionally recognized religion as well as beliefs, observances, or practices, which an individual sincerely holds and which occupy in their life a place of importance parallel to that of traditionally recognized religions.
How do I apply for a religious exception or a medical exemption?
Medical exemptions and religious exceptions can be requested via the Vaccination Verification portal in CUNYFirst. Students requesting medical exemptions will also have to submit additional documentation signed by a healthcare provider. The filled form can then be uploaded into the CUNYFirst Vaccination Verification portal. Your request will be evaluated by your campus 
Medical Exemption
The COVID-19 Vaccine Medical Exemption Request form is available in the portal or following link. The filled form can then be uploaded into the CUNYFirst Vaccination Verification portal. Your request will be evaluated by your campus Location Vaccine Authority Liaison.  Medical exemptions and religious exceptions are evaluated on a case-by-case basis; they are not automatically granted.
Medical Exemption Request Form can be found at https://www.cuny.edu/wp-content/uploads/sites/4/page-assets/coronavirus… 
Covid-19 Protocol on Face Coverings
CUNY takes the well-being and safety of students, faculty and staff very seriously. During the pandemic, we all have an obligation to behave in a responsible manner per the guidance approved in your campus' re-opening plan to prevent the spread of the coronavirus. Responsible behavior extends to your off-campus and personal lives, which can affect your ability to transmit the virus on campus, including at a minimum:
always wearing a mask when on campus and when gathering with other individuals
maintaining physical distance of at least six feet on campus and when gathering with individuals outside the classrooms and other areas
limiting the size of on campus gatherings;
minimizing and limiting the size of events gatherings with other students
COVID Vaccine Information
Health and Wellness Services is committed to continue helping students during this time with questions and concerns regarding health issues, health insurance enrollment, immunization requirements, counseling and gender resources, referrals, etc.  
For help finding a NYS vaccination site, please visit https://am-i-eligible.covid19vaccine.health.ny.gov/
CONTACT US
If you need to speak to a nurse, please contact us at 212.650.8222, or email us at shs@ccny.cuny.edu
The Health and Wellness Office is now open Mondays-Fridays 9am-5pm. 
FALL 2021 IMMUNIZATION REQUIREMENTS
Students registering for Fall 2021 classes are required to provide Immunization forms in anticipation of resuming in-person classes in future, pending NYSDOH and CUNY guidelines.
Immunization documents for MMR and Meningitis for Fall 2021 semesters are only being accepted through email at  shs@ccny.cuny.edu at this time. 
The CCNY Immunization Record form is available at https://www.ccny.cuny.edu/sites/default/files/Immunization%20Record.pdf
COVID-19 HEALTH TIPS
Students that may be experiencing symptoms related to the coronavirus are encouraged to contact their medical provider, or contact 311 for further instructions: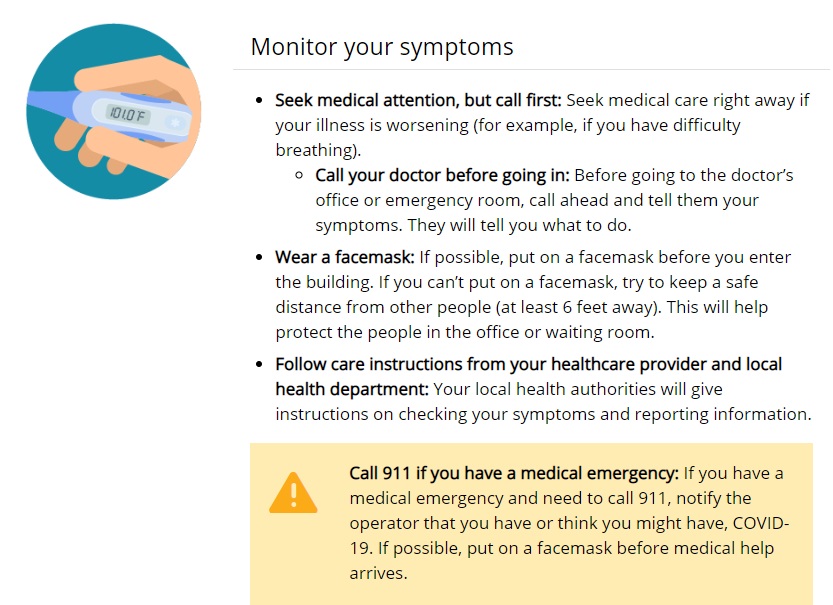 For more information, please visit:
The Centers for Disease Control and Prevention
https://www.cdc.gov/coronavirus/2019-ncov/if-you-are-sick/steps-when-sick.html
New York City Health
https://www1.nyc.gov/site/doh/health/health-topics/coronavirus.page
Regular Student Health Services Provided
Student Health Services (SHS) is committed to delivering quality care. Clinical services provided by Registered Nurses are free and confidential to all currently enrolled CCNY students. Limited medical services include:
Immunizations - MMR, Hepatitis B, Tdap (Tetanus), Influenza (Seasonal)
PPD/Tuberculine testing 
Health Education 
First Aid
Student Health Services also facilitates health promotion and disease prevention with:
Free on-site HIV Testing by community based organizations
Health Insurance Navigators on campus for health insurance enrollment
Continuity of care with referrals to community based organizations
Student Health Services is a part of Health and Wellness Services in the Division of Student Affairs.
Quick Links
Forms:
LOCATION
160 Convent Avenue
Marshak Science Building, Room J15
New York, New York 10031
Revised Hours of Operation 
Monday-Friday 9am-5pm limited services available
Fall 2021 Office Closure Dates
Monday September 6th, Labor Day
Monday October 11th, Dia de la Raza
Thursday November 25th - Sunday November 28th,  Thanksgiving Holiday Recess
Friday December 24th - Saturday December 25th, Christmas Holiday Recess
Friday December 31st - Saturday January 1st,  New Year's Holiday Recess
CONTACT INFORMATION
Phone: 212.650.8222
Fax: 212.650.8227
E-mail:  shs@ccny.cuny.edu
Romy Fabal, MSN, RN-BC
Director/ Staff Nurse
Jennifer Neidig, RN
Part-Time Staff Nurse