MMR/Meningitis Vaccine Requirement for Summer/Fall 2023
The MMR/MEN negative service indicator will be reinstated beginning January 3, 2022. Immunization requirements will be enforced for all students taking any in-person or hybrid classes. Students registering for 2023 Summer/Fall classes are required to provide Immunization forms.
Immunization documents for MMR and Meningitis for the 2023 Summer and Fall semesters are being accepted through email at shs@ccny.cuny.edu .
The CCNY Immunization Record Form is available at https://www.ccny.cuny.edu/sites/default/files/Immunization%20Record.pdf
COVID-19 Vaccine Mandates
Effective May 23, 2023, CUNY will end the emergency vaccination mandate for all faculty, staff, and students.  Campus random testing & testing locations, use of Cleared4, and restrictive campus access will also end/close as of June 2023.
Campus Access
Beginning Wednesday, May 24th, 2023, CUNY will no longer use the Cleared4 passes to gain entrance to our buildings. You will only need your College ID to enter.  
Covid-19 Protocol on Face Coverings
In response to revised guidance issued by the CDC, we are lifting the temporary mask mandate that has been in place since August 2021, which required all CUNY students, faculty, staff, and visitors to wear masks inside University campuses, office buildings, classrooms, and other non-enclosed spaces. This policy change, which takes effect on Monday, March 7, follows recent announcements by Governor Hochul and Mayor Adams that ended mask mandates for pre-K through 12th-grade schools across New York State and City.
Anyone who wants to continue wearing a mask in any setting is welcome to do so. Masks will continue to be available on campus for people who want them. The CDC does not require people to wear masks in communities with low or medium COVID-19 levels, like New York City's five boroughs. However, we urge the small number of faculty, staff, and students who are not vaccinated, or those who have been or will be granted a medical exemption or religious exception, to wear a mask.
For more information, please visit https://www.cuny.edu/coronavirus/university-updates/mask-policy-update/ 
COVID-19 HEALTH TIPS
Students that may be experiencing symptoms related to the coronavirus are encouraged to contact their medical provider or contact 311 for further instructions: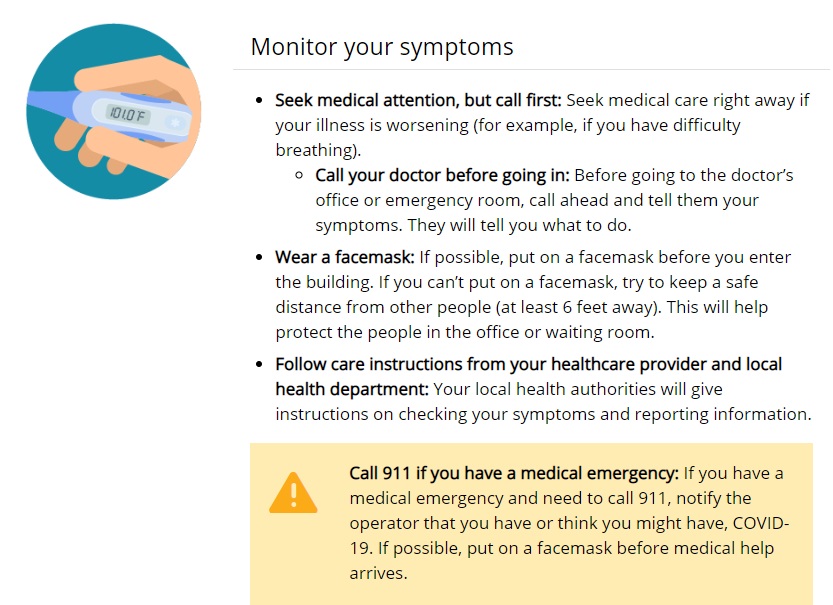 For more information, please visit:
The Centers for Disease Control and Prevention
https://www.cdc.gov/coronavirus/2019-ncov/if-you-are-sick/steps-when-sick.html
New York City Health
https://www1.nyc.gov/site/doh/health/health-topics/coronavirus.page
Student Health Services Provided
Student Health Services (SHS) is committed to providing quality care and empowering students to make informed decisions about their health.
Clinical services provided by Registered Nurses are free and confidential for all currently enrolled CCNY students. 
Health and Wellness Services is committed to helping students with questions and concerns regarding health issues, health insurance enrollment, immunization requirements, referrals, etc.  
For help finding a NYS vaccination site, please visit https://am-i-eligible.covid19vaccine.health.ny.gov/ 
CONTACT US
If you need to speak to a nurse, don't hesitate to get in touch with us at 212.650.8222 or email us at shs@ccny.cuny.edu
The Health and Wellness Office is open Mondays-Fridays, 9 am - 5 pm. 
Student Health Services is a part of Health and Wellness Services in the Division of Student Affairs.
Quick Links
Forms:
LOCATION
160 Convent Avenue
Marshak Science Building, Room J15
New York, New York 10031
Hours of Operation:
Monday - Friday, 9 am - 5 pm; limited services available.
Summer 2023 Office Closure Dates:
Monday, June 19th, 2023 - Juneteenth
Tuesday, July 4th, 2023 - Independence Day 
Fall 2023 Office Closure Dates:
TBD
CONTACT INFORMATION
Phone: 212.650.8222
Fax: 212.650.8227
E-mail:  shs@ccny.cuny.edu
Full-Time Staff Nurse
Position vacant
Part-Time Staff Nurse
Position Vacant
Quanee J. Robinson
CUNY Administrative Assistant 
qrobinson@ccny.cuny.edu