Fall Admissions Deadline: May 17th, 2024
Spring Admissions Deadline: November 10th, 2023
The program offers an industry-informed curriculum designed to arm cybersecurity professionals with the theoretical background and applied knowledge required to keep pace with this rapidly-evolving field. Our program is part of a broader initiative designed to stimulate the cybersecurity ecosystem and establish New York City as the global leader in cybersecurity. At City College, the goal is to develop an industry-informed curriculum providing students with the practical skills required for professional success, and to integrate classroom learning with internships and other industry-supported events.
Application Process      Apply Today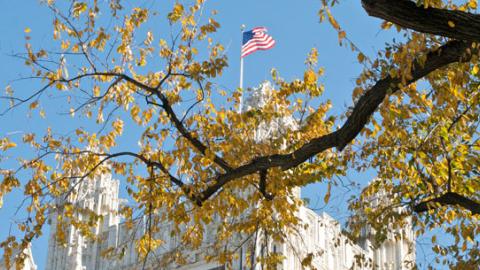 Forging Cybersecurity Leaders: Only Here at CCNY
$12M
in joint Google initiative with NYU, CUNY, Columbia, and Cornell University. 
Only
CUNY academic program validated by the National Centers of Academic Excellence in Cyber Defense Program.
$850K
grant from Alogrand Foundation to expand research and education of blockchain systems at CCNY.
$4.6M
DOE grant received by Prof. Samah M. Saeed for the advancement of quantum computing.
Student Info
In a field that is still young and defining itself, most graduates go into private sector cybersecurity roles such as a "Red Team" at Con Ed or at financial or consulting firms in the New York city. However, there's a huge need for cyber professionals in the public sector as well.
Faculty Info
Co-Director Rosario Gennaro's research focuses on cryptography and network security and more generally on theoretical computer science. His most recent works address the security of the cloud computing infrastructure, issues of privacy and anonymity in electronic communication, and proactive security to minimize the effects of system break-ins. Co-Director Tarek Saadawi's research interests include telecommunication network security, high-speed networks, multimedia networks, mobile ad-hoc networks and transport layer protocols. 
Curricular Innovation
The cybersecurity program was established with support from the New York City Economic Development Corporation (NYCEDC) and has collaborated with industry professionals to develop new courses such as Adversarial AI, Data Privacy, Secure Cloud Computing, and others.
Admissions Facts
Total Credits: 30
GRE Required: No
Minimum Language Test Scores: TOEFL IBT: 80; IELTS: 6.5; Duolingo English Test: 110
Degree Awarded: M.S.
Supporting Documents Required:
Official transcripts from all post-secondary institutions attended
2 letters of recommendation
Resume/CV
Personal Statement
Statement of Purpose 
Eligibility
Candidates must have a 3.00 undergraduate GPA and a Bachelor's Degree in Computer Science, Computer Engineering or Electrical Engineering or a Bachelor's degree in another field along with the following required post-secondary coursework:
Calculus
Probability & Statistics
Programming Language
Data Structures/Algorithms
Conditional admission can be offered to candidates lacking one or more of the pre-requisite courses. Full admission to the program would be contingent upon successful completion of the required coursework at City College or another accredited college or university.
Program Advisor: Jonathan Akeley
                                 jakeley@ccny.cuny.edu
For more information, please visit the Program Website.
Ready to take the next step? 
Application Process   Apply Today
Last Updated: 11/20/2023 16:31