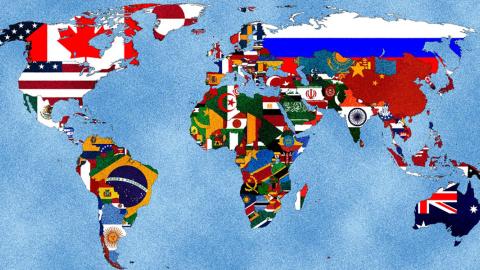 WELCOME TO CLASSICAL AND MODERN LANGUAGES & LITERATURES
The Department of Classical and Modern Languages and Literatures offers courses in thirteen different languages; majors in French, Spanish, Italian, and two Romance languages; a concentration in Hispanic Linguistics; and minors in Classical Studies, French, Hispanic Linguistics, Italian, Spanish, Portuguese Language and Lusophone Cultures.
The department sponsors local chapters of the national French Honor Society, Pi Delta Phi, and the national Spanish Honor Society, Sigma Delta Pi. In addition, the Department has a French language and cultural center, Lumieres; a French club; an Italian Club, a Spanish club, a Classics club; and sponsors scholarly talks and other events throughout the year.
SEMINARIO VARGAS LLOSA INFORMATION
UPDATED NEWS ON FOREIGN LANGUAGE REQUIREMENT

UPDATED NEWS ON THE LANGUAGE PLACEMENT EXAM

WRITING CENTER SCHEDULE
 
Classical and Modern Languages & Literatures Departmental Learning Outcomes
:
Develop proficiency in comprehending, speaking, reading, and writing the standard academic variety of at least one language other than English.
Formulate and defend an analytical thesis in written and oral formats.
Distinguish between reliable and unreliable primary and secondary research sources.
Evaluate the strength of claims in one's own and others' writing.
Summarize the cultural characteristics of major historical periods in the area of concentration.
Relate individual literary or linguistic texts to their historical and cultural contexts.
Interpret literary or linguistic works within critical and theoretical contexts in the tradition of at least one language other that English.
Employ professional citation styles and standards of scholarly integrity.
Use MLA/Chicago formats and styles properly.
Develop an appreciation for the values of other cultures.
Why study a language?
Studying languages opens up a whole new world of possibilities!
Languages offered at CCNY
Explore all the languages offered through the CMLL
Latest News!
Keep up with the latest CMLL news
Learn more
CONTACT INFORMATION
Professor Angel Estévez
Acting Chair
North Academic Center
Room 5/223
160 Convent Avenue
New York, NY 10031
p: 212.650.6731
e: cmll@ccny.cuny.edu

Professor Devid Paolini
Deputy Chair