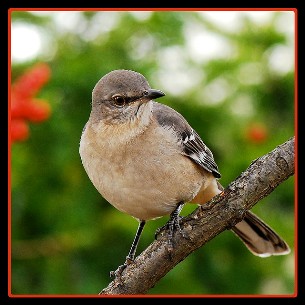 UPDATED TEMPORARY PROCEDURES FOR PLACEMENT EXAMS
Due to ongoing measures to stop the spread of COVID-19 the CCNY campus remains closed and all language placement testing dates have been temporarily suspended.
If you are trying to register for a FALL 2020 language class please check this website in June for more updates. We are hoping to set up testing dates throughout the summer as soon as it is safe to do so.
In the event that in-person testing remains unavailable beyond the Spring and into the Summer, CUNY is exploring ways to help us deliver these tests online to students under appropriate testing conditions.
Please rest assured that in spite of delays in testing we will do everything we can to help you register for the classes that you need when the Fall semester begins.
If you are expecting to graduate in MAY 2020 and need to prove proficiency in one of the languages below please contact the following faculty by email to arrange for an exam via Zoom or another teleconferencing platform.
ARABIC: Prof. Amr Kamal ( akamal@ccny.cuny.edu )
CHINESE: Prof. I-Hsien Wu ( iwu@ccny.cuny.edu )
FRENCH: Prof. Bettina Lerner ( blerner@ccny.cuny.edu )
ITALIAN: Profs. Corinna Messina-Kociuba ( cmessinakociuba@ccny.cuny.edu ) or Devid Paolini ( dpaolini@ccny.cuny.edu )
LATIN: Prof. Jennifer Roberts ( jroberts@ccny.cuny.edu )
JAPANESE: Prof. Richard Calichman ( rcalichman@ccny.cuny.edu )
PORTUGUESE: Prof. Regina Castro-McGowan ( rcastro-mcgowan@ccny.cuny.edu )
SPANISH: Profs. Angel Estevez ( aestevez@ccny.cuny.edu ), Isabel Estrada ( iestrada@ccny.cuny.edu ), or Araceli Tinajero ( atinajero@ccny.cuny.edu )
FOR ALL OTHER LANGUAGES PLEASE EMAIL PROF. BETTINA LERNER ( blerner@ccny.cuny.edu )
***
There are several ways to fulfill the language requirement: four years of the same foreign language in high school; exemption via placement exam; or AP exam/IB equivalencies.
All students beginning language study at CCNY must take a placement examination. Students should take the placement examination as early as possible before starting language study.
If a student is placed at the level of Exempt, he or she will be considered to have fulfilled the foreign language requirement (no credits are granted for the exam). In the event that the student is not placed at the level of Exempt, he or she has two options: to finish the language requirement in the language in which the placement exam was taken, or to take another language.
The Department of Classical and Modern Languages and Literatures also administers competency examinations in various languages in which it offers no courses. Students may take a competency examination to be considered for exemption from the Foreign Language Requirement.
Students who wish to be examined for competency in a language in which the Department offers no courses must identify an instructor within the CUNY system who would be able to evaluate their language competency, and submit the name of the faculty member to the Department of Classical and Modern Languages and Literatures. An exam will be administered and evaluated in collaboration with that faculty member.  
IF YOU NEED TO TAKE THE TEST IN ONE OF THESE LANGUAGES - FRENCH, CHINESE (MANDARIN), RUSSIAN, GERMAN, read the following information:
- About the test:
You do not need to study for this exam. It consists of short answer questions on a computer. The test taking time is between 30 and 45 minutes. YOU MAY  TAKE THE TEST ONLY ONCE.

Upcoming Placement Exam Dates & Times:
Thursday, March 28 at 10am
Tuesday, April 9 at 12pm
Friday, April 12 at 10am
Note that the exam is administered on a first-come first-served basis. If all the computer stations are in use when you arrive, please be prepared to wait.
-
Location
: NAC Building, 6th floor, Room 212
Bring your CCNY ID card to show as you enter.
-
Results
: Results will be available to students upon completion of the test.
IF YOU ARE TAKING THE EXAM IN A LANGUAGE OTHER THAN ANY OF THE ABOVE, PLEASE GO TO THE DEPARTMENT OF FOREIGN LANGUAGES (NAC 5/223) OR CALL 212-650-6731 TO INQUIRE ABOUT PLACEMENT TESTING
NOTE:
Beginning June 3, 2017  all Spanish Language Placement Exams (both Heritage Speakers and Non-heritage) will no longer be given in the Language Lab.
The Spanish Language
 placement exam will be given in written format.