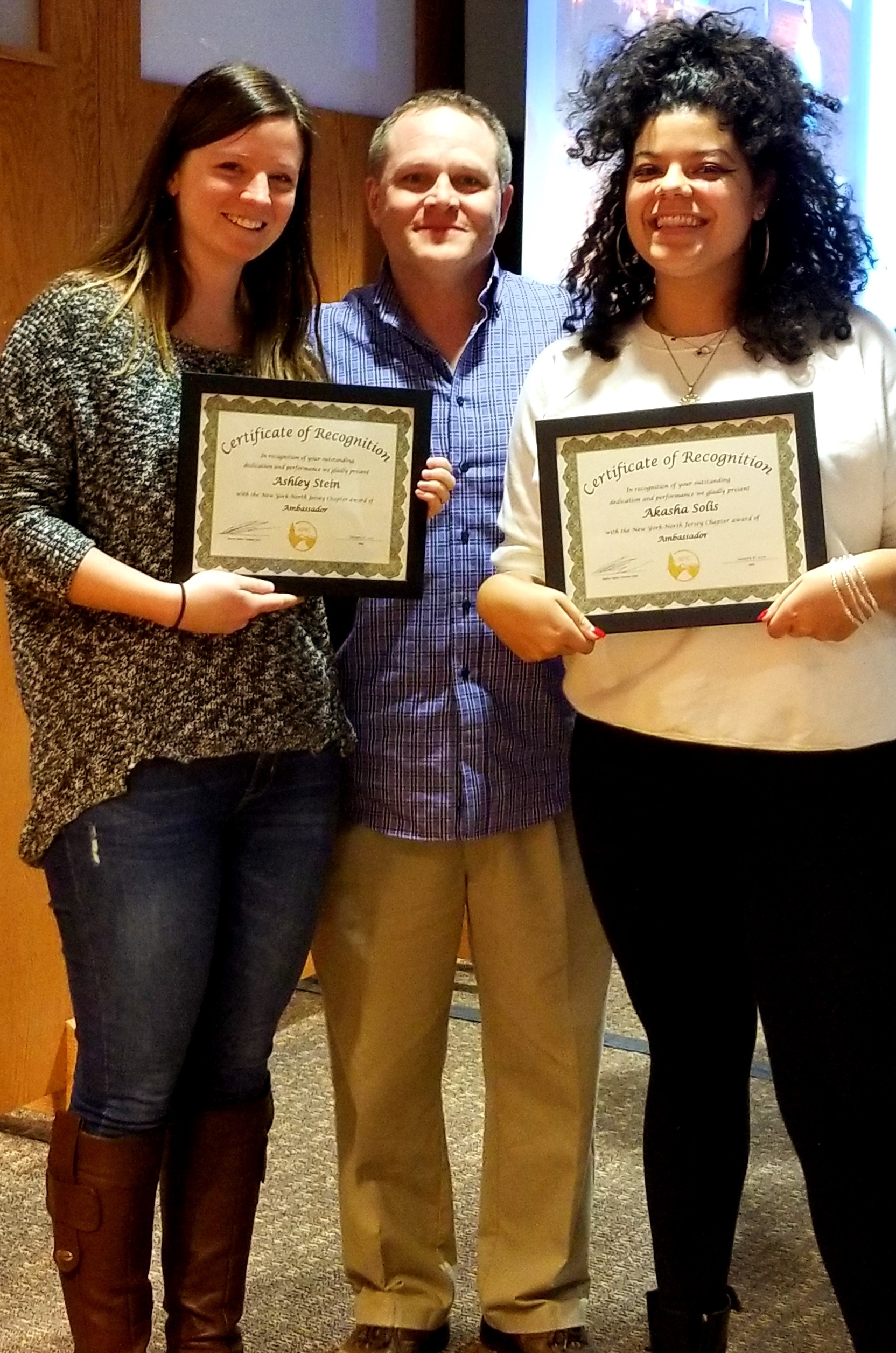 At The City College of New York, you can study architecture, engineering, the sciences and many other disciplines from world class faculty. And from the students, you can learn about conservation and preserving the great outdoors.
Revived by Akasha Solis and Ashley Stein three years ago, CCNY's student-led Outdoors Club is helping train a new generation of young conservationists in tandem with its principle partner the Appalachian Mountain Club (AMC).  The students in turn share their knowledge with their peers.
The AMC was a factor in the club's renaissance when it paired with CCNY's Colin Powell School for Civic and Global leadership as part of a program to diversify its membership and ultimately "democratize the outdoors."
This is part of AMC's mission and one strongly advocated by its president and CEO John Judge.
Under Solis and Stein, CCNY Outdoors, got off to a running start and has burgeoned into a hive of activity. There have been numerous nature outings, including climbing expeditions up Mt. Washington in New Hampshire, hikes, leadership training sessions in Harriman State Park, and backpacking emergency preparedness in the wilderness.
In addition, the two now alumnae have been strong advocates for AMC trail conservation projects and have traveled to Costa Rica on behalf of the College and continue to lobby for more state funding for outdoor activities, including protection of the Land Water Conservation Act.
In recognition of their outstanding leadership, Solis (Class of 2016) and Stein (Class of 2017), are now recipients of Advocacy Ambassador Awards from the 143-year-old AMC, the oldest outdoor group in the United States.
On the enthusiasm for conservation at CCNY and the club's strong links with AMC, Solis, who graduated from the Colin Powell School with a double major in international studies and political science, said:
"It's important for students to care about the mission of the AMC, because the environment and nature surround us all, and it provides us every day with unique beautiful experiences. It is a shame the way our government is handling every environmental issue, and it is up to us as a collective to gain momentum and fight for our earth." 
The Outdoors Club is now led by Jasmine Santiago, a Colin Powell School undergraduate and AMC intern. CCNY President Vincent Boudreau serves as the club's faculty advisor.
About The City College of New York
Since 1847, The City College of New York has provided a high quality and affordable education to generations of New Yorkers in a wide variety of disciplines. CCNY embraces its role at the forefront of social change. It is ranked #1 by the Harvard-based Opportunity Insights out of 369 selective public colleges in the United States on the overall mobility index. This measure reflects both access and outcomes, representing the likelihood that a student at CCNY can move up two or more income quintiles. In addition, the Center for World University Rankings places CCNY in the top 1.2% of universities worldwide in terms of academic excellence. More than 16,000 students pursue undergraduate and graduate degrees in eight professional schools and divisions, driven by significant funded research, creativity and scholarship. CCNY is as diverse, dynamic and visionary as New York City itself.  View CCNY Media Kit.