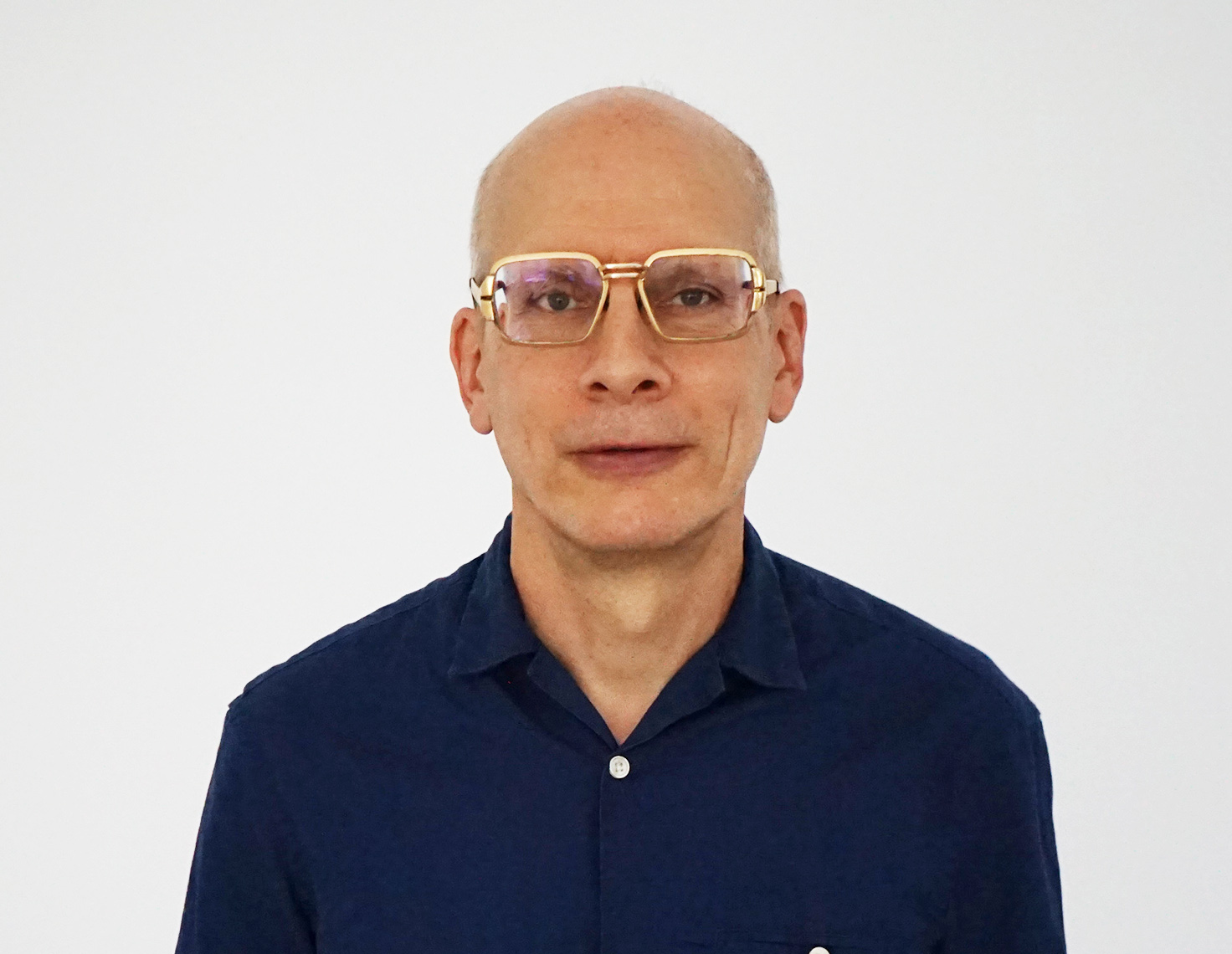 Art professor Hajoe Moderegger is CCNY's latest Fulbright recipient.
Can the codes of an old, traditional craft coexist with, and influence, the new code of digital devices, interfaces, storytelling, image and sound making? Hajoe Moderegger, visual artist and associate professor at The City College of New York, seeks to find that out as a Fulbright Scholar to Hong Kong. He's the recipient of a 2020-2021 award whose start date is deferred to January 2021 because of the Covid-19 pandemic.
"Through cultural and theoretical research, and the production of a cyborg opera in collaboration with a traditional puppet master, I want to understand and communicate how analog tools (mechanical puppets) exist in relation to digital tools (handheld devices, drones and 360 video)," said Moderegger. "I believe that connecting both technologies, their languages, stories and operating skills can show the ways the old and new depend on each other, engage with our minds and bodies to provide insight into our intricately varied and constantly evolving humanness."
Program director of the Digital and Interdisciplinary Art Practice (DIAP) MFA program in City College's Division of Humanities and the Arts, Moderegger developed a fascination for his Fulbright research interest during his travels in Asia.
"During time I spent in Taiwan, Hong Kong and China, I had become more and more familiar and fascinated with traditional Chinese puppetry, puppeteering, the mastery of movements and the mastery of crafting different kinds of puppets to tell stories," he noted.
He's one half of the award-winning collaboration "eteam" with his wife Franziska Lamprecht. Since 2001, eteam has operated at the intersection of relational aesthetics, the Internet and land art. It coordinates collective happenings and conceptual transactions between the earthly plane and the realms of the interweb, often reconstructed in hypnotic video work, radio plays, or more recently novellas. Their projects have been featured at PS1 NY, MoMA NY, MUMOK Vienna, Centre Pompidou Paris, Transmediale Berlin, Taiwan International Documentary Festival, New York Video Festival, the International Film Festival Rotterdam and the 11th Biennale of Moving Images in Geneva.
Eteam has received grants and commissions from Art in General, NYSCA, Rhizome, Creative Capital and, in 2010, a John Simon Guggenheim Memorial Foundation Fellowship. Eteam's latest publication, "Grabeland: a novel" (Nightboat Books, 2020), was published in January.
    
About the Fulbright Scholar Program
Established in 1946 under legislation introduced by the late Sen. J. William Fulbright of Arkansas, the program's purpose is to build mutual understanding between the people of the United States and other countries. Fulbright Scholars are selected on the basis of academic or professional achievement and demonstrated leadership potential in their fields. 
About the City College of New York
Since 1847, The City College of New York has provided a high-quality and affordable education to generations of New Yorkers in a wide variety of disciplines. CCNY embraces its position at the forefront of social change. It is ranked #1 by the Harvard-based Opportunity Insights out of 369 selective public colleges in the United States on the overall mobility index. This measure reflects both access and outcomes, representing the likelihood that a student at CCNY can move up two or more income quintiles. In addition, the Center for World University Rankings places CCNY in the top 1.8% of universities worldwide in terms of academic excellence. Labor analytics firm Emsi puts at $1.9 billion CCNY's annual economic impact on the regional economy (5 boroughs and 5 adjacent counties) and quantifies the "for dollar" return on investment to students, taxpayers and society. At City College, more than 16,000 students pursue undergraduate and graduate degrees in eight schools and divisions, driven by significant funded research, creativity and scholarship. CCNY is as diverse, dynamic and visionary as New York City itself. View CCNY Media Kit.