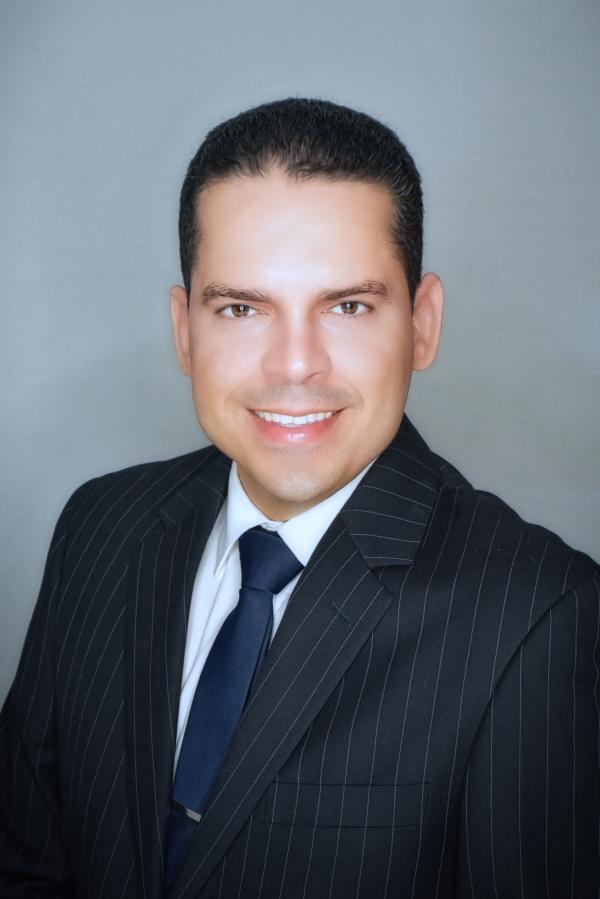 Dr. Ramón De Los Santos is CCNY's new Assistant VP of Student Affairs.
Ramón De Los Santos, a veteran administrator with expertise in increasing student enrollment, retention and success, is The City College of New York's new Assistant Vice President of Student Affairs. He joins CCNY from CUNY's LaGuardia Community College where he served with distinction as director of the Accelerated Study in Associate Programs (ASAP) and, later, as Assistant Dean of Academic Affairs.
"As director of ASAP, Dr. De Los Santos was, within the first three years, able to increase the three-year graduation rate of this population, as well as to expand the program from 800 students to over 3,600," said Celia P. Lloyd, CCNY Vice President of Student Affairs and Enrollment Management. "This opportunity at CCNY provides a new platform to align his life's mission of nurturing student success with comprehensive support services throughout their college career."
De Los Santos has spent the last 20 years of his professional life working in higher education, where he's had the privilege of supporting students' educational goals in various capacities.
Prior to his near decade-long service at LaGuardia CC, he was a founding member of Guttman Community College/CUNY, where he spent close to three years as Associate Director of the Academic Achievement Office. In that role he was responsible for coordinating educational support, counseling assistance and academic/transfer advisement for students. Before Guttman, De Los Santos worked at Hostos Community College/CUNY for eleven years in various capacities, including facilitator at the Academic Learning Center, Executive Assistant for the Hostos Center for the Arts & Culture, and lastly, as Assistant Director for New Student Advisement & Retention Services. 
His professional affiliations include membership in the National Academic Advising Association, the National Association of Colleges and Employers, and the Student Affairs Professionals in Higher Education. 
De Los Santos is a graduate of Hostos Community College/CUNY (Associate's Degree, liberal arts); Baruch College (BA, business administration); Queens College (MA, urban affairs); and Rochester, New York's St. John Fisher University (D.ED., executive leadership).
About the City College of New York
Since 1847, The City College of New York has provided a high-quality and affordable education to generations of New Yorkers in a wide variety of disciplines. CCNY embraces its position at the forefront of social change. It is ranked #1 by the Harvard-based Opportunity Insights out of 369 selective public colleges in the United States on the overall mobility index. This measure reflects both access and outcomes, representing the likelihood that a student at CCNY can move up two or more income quintiles. Education research organization Degree Choices ranks CCNY #1 nationally among universities for economic return on investment. In addition, the Center for World University Rankings places CCNY in the top 1.8% of universities worldwide in terms of academic excellence. Labor analytics firm Emsi (now Lightcast) puts at $1.9 billion CCNY's annual economic impact on the regional economy (5 boroughs and 5 adjacent counties) and quantifies the "for dollar" return on investment to students, taxpayers and society. At City College, more than 15,000 students pursue undergraduate and graduate degrees in eight schools and divisions, driven by significant funded research, creativity and scholarship. This year, CCNY launched its most expansive fundraising campaign, ever. The campaign, titled "Doing Remarkable Things Together" seeks to bring the College's Foundation to more than $1 billion in total assets in support of the College mission. CCNY is as diverse, dynamic and visionary as New York City itself. View CCNY Media Kit.