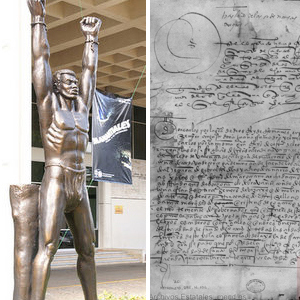 The first digital platform in academia presenting a comprehensive history of the Americas' earliest African inhabitants is now live.  "First Blacks in the Americas/Los Primeros Negros en las Américas," a bilingual archival resource in English and Spanish, is the product of The City College of New York- based CUNY Dominican Studies Institute.
Led by Ramona Hernández, professor of sociology in City College's Colin Powell School for Civic and Global Leadership, CUNY DSI is the nation's first university-based research institute devoted to the study of people of Dominican descent around the world. The core of its new resource comprises a collection of 72 archival document packages. They contain an equal number of manuscripts from 16th century La Española, the Island now shared by the Dominican Republic and Haiti.
The selected material documents in various ways the presence of the black-African population and their descendants that lived in the island-colony (the first European outpost in the Americas in modern times) during the first 100 years of colonization. It is the first platform to make this kind of collection of sources available on the internet to the general public.
"This platform, several years in the making by our institute, is another milestone contribution to the effort to democratize access to historical information that belongs to all of us who live in the Americas," said Hernández. 
She headed the team of researchers and paleographers that developed the platform. It included Anthony Stevens-Acevedo, DSI assistant director and an historian, and Sarah Aponte, DSI chief librarian, who coordinated the team. Undergraduate, graduate and post-doctoral researchers from CCNY and The Graduate Center, CUNY, also participated in the project.
About The City College of New York
Since 1847, The City College of New York has provided low-cost, high-quality education for New Yorkers in a wide variety of disciplines. More than 15,000 students pursue undergraduate and graduate degrees in the College of Liberal Arts and Science; Bernard and Anne Spitzer School of Architecture; School of Education; Grove School of Engineering; Sophie Davis Biomedical Education/CUNY School of Medicine; and the Colin Powell School for Civic and Global Leadership. U.S. News, Princeton Review and Forbes all rank City College among the best colleges and universities in the United States.