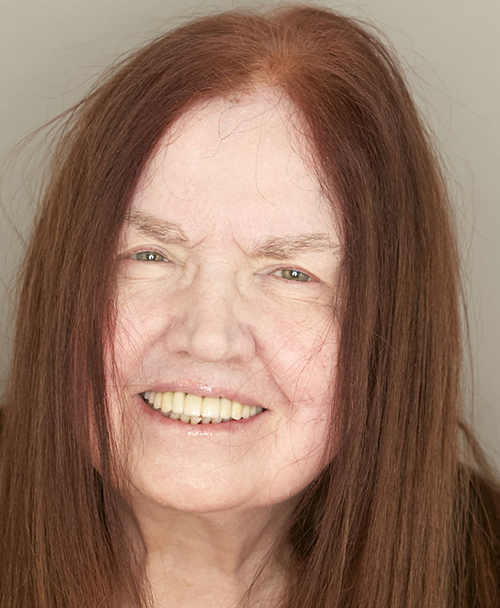 In recognition of her pre-eminent status in the field, City College of New York inventor, researcher and medical professor Patricia A. Broderick is the keynote speaker at the 30th Annual Congress on Nanotechnology and Nanomaterials in Stockholm, Sweden, Sept. 10-11. Her talk is entitled "A Live Imaging Nanotechnology: Sensing the Brain from Spectral Analysis to Neuromolecular Imaging to Voltaic Photonics."  It focuses on the BRODERICK PROBE®, her unique series of nanobiosensors that have changed the way scientists and doctors view the brain.
Based on nano biotechnology, the probes are biomedical sensing devices, smaller than one strand of human hair. They have proven successful in   sensing exact neuronal transmitters in the temporal lobe brain in epilepsy patients, intraoperatively, during surgery performed at New York University's Tisch Hospital.
Along with providing online images of the living brain in vivo, Broderick designed the devices to diagnose and treat debilitating neurodegenerative and psychiatric brain disorders. "My keynote focuses on this unique series of nanobiosensors specifically as miniature nanosurgical biomedical devices for epilepsy, Parkinson's and affective disorders," she said.
The BRODERICK PROBE® is named after Broderick's father, Paddy, an Irish immigrant.  The probe is marketed by Eazysense Nanotechnology Incorporated, founded by Broderick in concert with CUNY's Technology Commercialization Office.
In addition to her keynote address at the biggest annual gathering of nanotech experts in the world, Broderick will pen the welcoming letter to congress participants – a distinction, she noted, that's never extended to the keynote speaker.
She's also been asked to deliver a second speech to her nanotech peers on Sept. 11 in Johanneshov, a district of Stockholm.
Broderick will preview her forthcoming book "Neuroimaging, Nanosensing Biochemistry in the Brain," (Pan Stanford Publishing, Singapore, 2019).
About The City College of New York
Since 1847, The City College of New York has provided a high quality and affordable education to generations of New Yorkers in a wide variety of disciplines. Today The Chronicle of Higher Education ranks CCNY #2 among public colleges with the greatest success in ensuring the social mobility of our student body; at the same time the Center for world University Rankings places it in the top 1.2% of universities worldwide in terms of academic excellence. More than 16,000 students pursue undergraduate and graduate degrees in eight professional schools and divisions, driven by significant funded research, creativity and scholarship. CCNY is as diverse, dynamic and visionary as New York City itself.  View CCNY Media Kit.